Lebanese security forces fired tear gas to disperse hundreds of protesters, mainly retired soldiers, who tried to break through the fence leading to the government headquarters in Beirut.
The violence came amid widespread anger over economic conditions in the country, where mismanagement by the ruling class has been rampant for years, preceding the economic meltdown that started in late 2019.
The retired soldiers and policemen demanding better pay clashed with riot police and troops. Several people suffered breathing problems from the tear gas. The protesters hurled stones at the officers protecting the government headquarters and repeatedly tried to break through the fence.
There was no immediate information about any injuries during the violence. The protest was called for by retired soldiers and depositors who have had limited access to their savings after local banks imposed informal capital controls amid the crisis.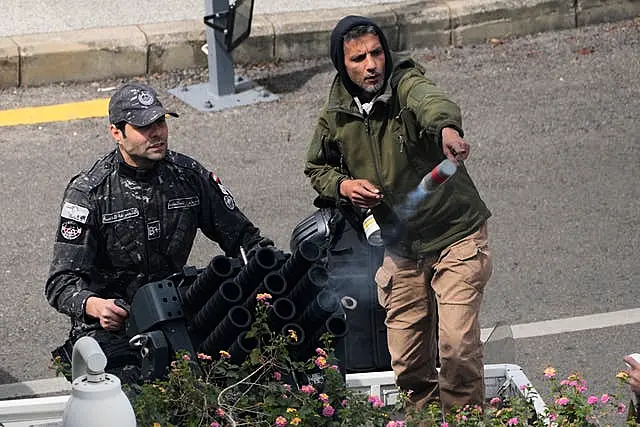 The controls restrict cash withdrawals from accounts to avoid folding amid currency shortages. People with dollar accounts can only withdraw small sums in Lebanese pounds, at an exchange rate far lower than that of the black market.
Riot police and army special forces were deployed around the government headquarters, an Ottoman-era three-storey building known as the Grand Serail of Beirut.
The Lebanese pound hit a new low on Tuesday, selling for more than 143,000 pounds to the dollar before making some gains. The pound has lost more than 95% of its value over the past three years. The official rate is 15,000 pounds to the dollar.
"My monthly salary is 40 dollars. How can I survive," screamed a retired army officer.
Most people in Lebanon get paid in Lebanese pounds and have seen the value of their salaries drop over the past years as the pound crashed.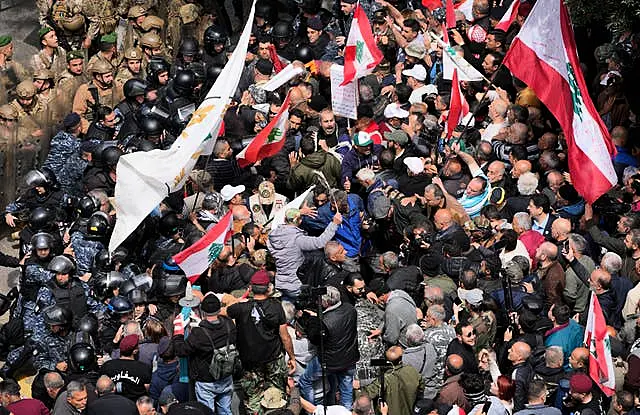 With trust in the pound declining, most food shops, restaurants and other businesses have opted to start pricing their goods and services in dollars.
While this "dollarisation" aims to ease inflation and stabilise the economy, it also threatens to push more people into poverty and deepen the crisis.
Lebanon, a small Mediterranean nation of six million people, including one million Syrian refugees, is in the grips of the worst economic and financial crisis in its modern history, rooted in decades of corruption and mismanagement by a political class that has ruled the country since the end of the 1975-90 civil war.
The political class has also resisted the implementation of reforms demanded by the international community. Since the economic meltdown began, three-quarters of the population now lives in poverty and inflation is soaring.
Lebanon has also stalled on reforms agreed to with the International Monetary Fund to enable access to three billion US dollars in a bailout package and unlock funds in development aid to make the economy viable again.