Sea turtles are coming back from the brink of extinction following extensive conservation efforts
21/09/2017 - 11:24:29Back to World Home
Sea turtle numbers are growing thanks to conservation efforts, a study has found.
Researchers found populations of the large turtles to be improving when they looked at nearly 60 regions across the globe.
Sea turtles are estimated to live up to 80 years, but habitat loss, hunting, accidentally being caught in fishing nets, plastics pollution, egg harvesting and climate change pushed them to endangered levels.
However, after massive conservation efforts, involving changing fishing nets and creating protected and darkened beaches, numbers have steadily risen.
"There's a positive sign at the end of the story," said study lead author Antonios Mazaris, ecology professor at Aristotle University of Thessaloniki in Greece. "We should be more optimistic about our efforts in society."
Mazaris said Hawaiian green sea turtles, in trouble 40 years ago, have seen a jump in numbers.
"They have more turtles than they know what to do with," said Roderic Mast, a sea turtle advisory group co-chairman at the International Union for Conservation of Nature, who was not involved in the study.
He added: "It's a good problem to have."
Mazaris and colleagues looked at 299 sets of turtle populations over different lengths of time around the globe and found that 95 increased, while 35 went down. The rest didn't change or there wasn't enough data.
There were increases in North and South America on the Atlantic coast but setbacks in the Asia-Pacific region.
The US and Mexican governments changed laws and fishing practices and set aside dark, quiet areas for turtles to nest as part of the programme.
However, six out of seven species of sea turtles remain endangered.
In the paper, Mazaris and his team noted that the "positive trends in abundance" should be seen as a tale of cautionary optimism.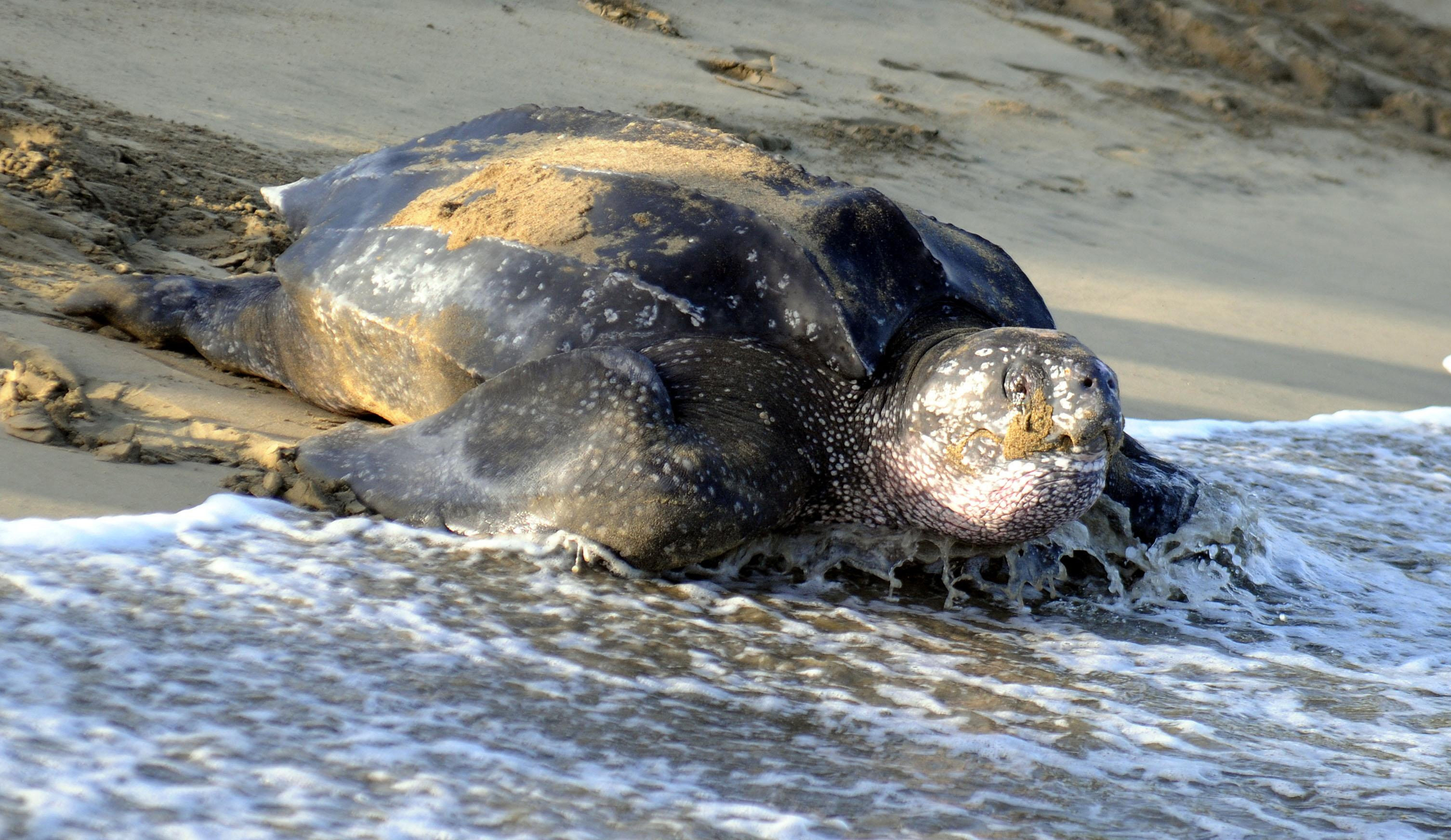 They praise conservationists working to save turtles over the past seven decades, but add: "Long-term efforts need to be supported.
"Conservation concerns remain, such as the decline in leatherback turtles in the eastern and western Pacific.
"Furthermore, we also show that, often, time series are too short to identify trends in abundance.
"Our findings highlight the importance of continued conservation and monitoring efforts that underpin this global conservation success story."
The study is published in Science Advances.
KEYWORDS:
Sci-Tech
,
Science
,
Environment
,
Turtle
,
UK
,
Featured
,
Green turtle
,
Leatherback turtle
,
Sea turtles
,
Turtle
,
story-enriched
,
composite
Want us to email you the top news stories each lunchtime?