Poland has begun enforcing a European Union ban on all Russian-registered passenger cars seeking to enter the country – the latest in a series of sanctions on Russia in punishment for its war against Ukraine.
Under the EU's decision, motor vehicles registered in the Russian Federation are no longer allowed to enter the territory of the 27-member bloc.
Announcing the imminent imposition of the ban on Saturday, Polish interior minister Mariusz Kaminski said: "A car registered in Russia has no right to enter Poland.
"This is another element of the sanctions imposed on Russia and its citizens in connection with the brutal war in Ukraine, due to the fact that the Russian state today constitutes a threat to international security."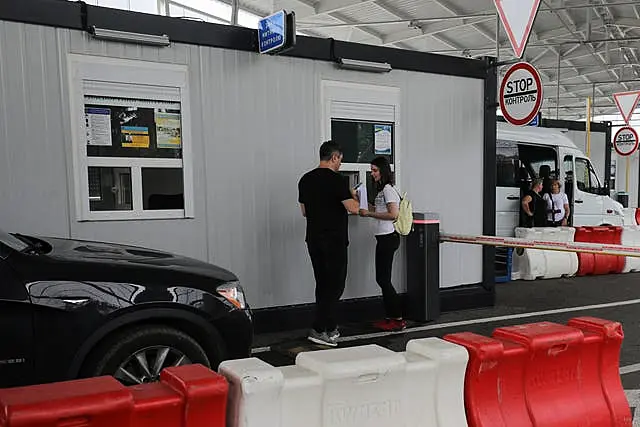 The move comes just days after the nearby Baltic states of Lithuania, Latvia and Estonia banned vehicles with Russian licence plates from entering their territory – a joint move in line with a recent interpretation of the EU's sanctions on Moscow.
Poland and the Baltic states are among the most vocal European critics of Russia and President Vladimir Putin.
On Tuesday, Dmitry Medvedev, the deputy head of Russia's Security Council chaired by Mr Putin, denounced the European Commission's move as racist. He suggested Moscow could retaliate by suspending diplomatic ties with the EU and recalling its diplomats from Brussels.
Poland shares a land border with the Russian territory of Kaliningrad, which is an exclave separated from the Russian mainland. The Border Guard agency said the ban will be the same regardless of which border the vehicles seek to cross.
In addition to Kaliningrad, Poland has Belarus and Ukraine on its eastern borders. It is otherwise bordered by EU and Nato allies Germany, Slovakia, Czechia and Lithuania, where there are no border checks.
The Border Guard's website said Russian-tagged cars "will be returned to the non-EU country from which they came, regardless of whether it is Russia or another country".
It added: "Such actions will be carried out even if the driver of the car is not a citizen of the Russian Federation."