The Prime Minister said he is looking forward to working with the Cabinet Secretary for a "very long time to come" following reports the country's most senior civil servant was considering his position.
Rishi Sunak's backing for the head of the civil service comes after Simon Case became embroiled in controversy as part of a leaking of messages to a newspaper.
A number of messages Mr Case sent during the UK Government's handling of the coronavirus pandemic were among those given to the Daily Telegraph.
More than 100,000 WhatsApp messages from Matt Hancock's phone were provided to the publication by journalist Isabel Oakeshott after she co-authored the former health secretary's memoir the Pandemic Diaries.
Reports by the newspaper suggest Mr Case described Boris Johnson, the then-prime minister, as a "distrusted" figure in a conversation with Mr Hancock around testing capability.
The country's most senior civil servant also appeared to laugh at travellers being detained in so-called quarantine hotels during another exchange.
Merchant of Death shows off art in Moscow after prisoner swap with basketballer (breakingnews.ie)
Since the emergence of the messages, there has been suggestions that Mr Case could depart before the next election, with the next national poll widely expected to be called next year.
The Financial Times reported that Mr Case had told friends he was "genuinely undecided" on the matter of resigning, suggesting he was weighing up giving his successor time to "bed in" before a possible change of government.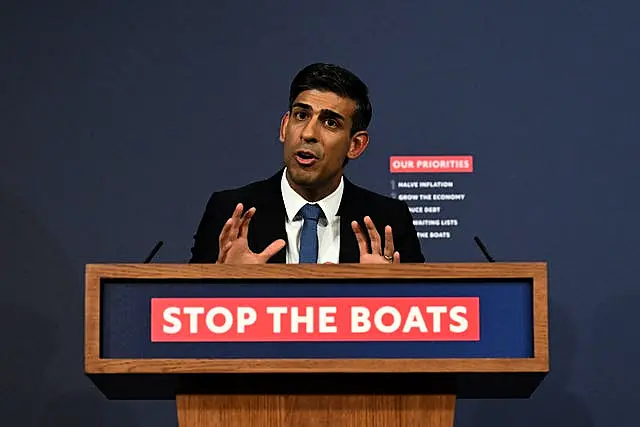 Mr Sunak said he had not seen "all these messages" due to working on the Illegal Migration Bill that is designed to deliver on one of his core pledges of preventing small boats full of migrants from crossing the English Channel.
But he praised Mr Case and said he wanted to foster their working relationship.
The Prime Minister told a Downing Street press conference on Tuesday: "What I would say is that the Cabinet Secretary has done a great job actually helping me today in particular.
"He works very hard to support me, to support the Government's agenda and particularly on the issue of tackling illegal migration.
"It is very much a cross-Government effort.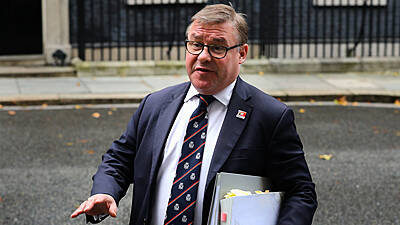 World
Tory MPs urge ministers to curb European judges' i...
"And the work that Robert (Jenrick, immigration minister), Suella (Braverman, Home Secretary) and I have been doing over the past months involves lots of colleagues from across Government pulling together so that we can grip and solve this problem."
He said Mr Case had been "at the heart" of the work on the Bill, before adding: "I look forward to working with him for a very long time to come, quite frankly."
Mr Hancock has been highly critical of the decision to leak the messages, saying they provide only a partial account of what went on.