One person has been rescued overnight at the site of a collapsed apartment building in the US state of Iowa, bringing the total number of people saved to eight, authorities have said.
Davenport's fire chief Michael Carlsten said at a news conference that it is unclear if anyone is still missing after part of the six-storey complex crashed to the ground in the eastern Iowa city.
No deaths have been reported.
Rescuers were called to the scene shortly before 5pm on Sunday (11pm BST).
Fire crews rescued seven people and escorted more than a dozen others from the building in their initial response.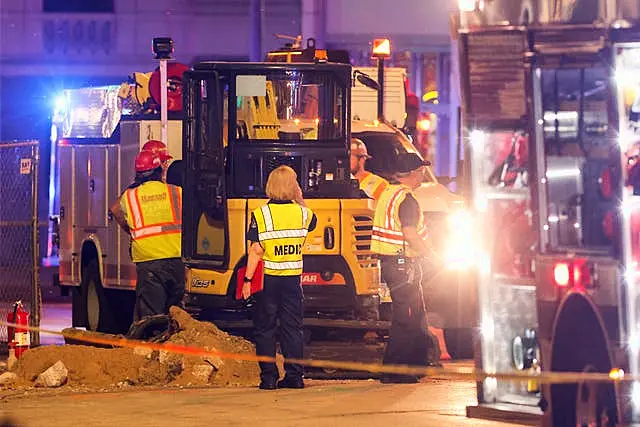 "No known individuals are trapped in that facility," Mr Carlsten said.
Authorities have not released how many people were injured or provided details on the nature of their injuries. Mr Carlsten did say that the person who was rescued overnight was in hospital.
Rescue teams, including K-9 units, were inside the building all night.
Davenport mayor Mike Matson said: "When something like this happens here, and tragedy strikes, our responders immediately do their work and their job and I can't thank them enough."
Fire crews initially rescued seven people and escorted more than a dozen others from the building.
Earlier, Mr Carlsten said the back of the apartment complex collapsed and had separated from the building, which houses apartments on the upper floors and businesses on the ground level.
Authorities found a gas leak after the collapse, Mr Carlsten said, while water had also leaked throughout the floors of the structure.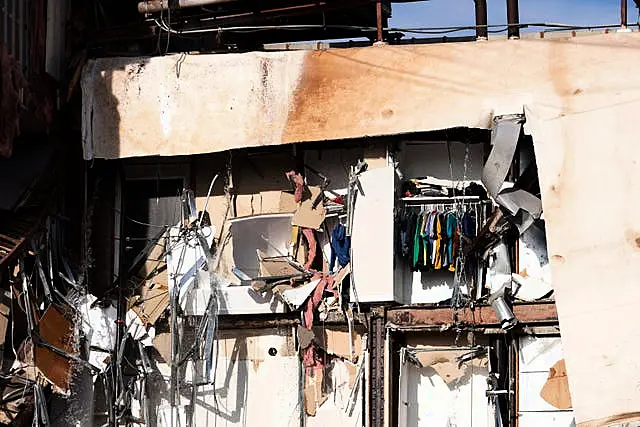 The stability of the building remains a concern.
Mr Carlsten said officials were "currently finishing the rescue phase of our operation and soon it will become a recovery operations".
The cause of the collapse is not immediately known.
Rich Oswald, City of Davenport director of development and neighbourhood services, said on Sunday that work was being done on the building's exterior at the time of the collapse.
Reports of bricks falling from the building earlier this week were part of that work and the building's owner had a permit for the project, Mr Oswald said.
They also said they were still trying to determine if there were any missing people associated with the building. The mayor said some residents did not have mobile phones or a second way of reaching them.
There were 84 units in the building, a mixture of residential and commercial spaces, the mayor said.
Nearly 20 permits were filed in 2022 for building repairs, mainly for plumbing or electrical issues, according to the county assessor's office.