Kenyan opposition leader Raila Odinga has vowed to go to court over what he claims was an attempt on his life before his latest anti-government protest.
He also denounced the point-blank firing of a tear gas canister at journalists as a "primitive act of intolerance".
In an interview with the Associated Press on Friday, the 78-year-old candidate for president spoke more about his grievances over last year's election — a defeat upheld by Kenya's top court — than the rising prices and other painful economic issues affecting Kenyans.
Known for his prominent role in the fight for multi-party democracy decades ago, Mr Odinga on Friday warned against attempts by President William Ruto's administration to declare the current protests illegal.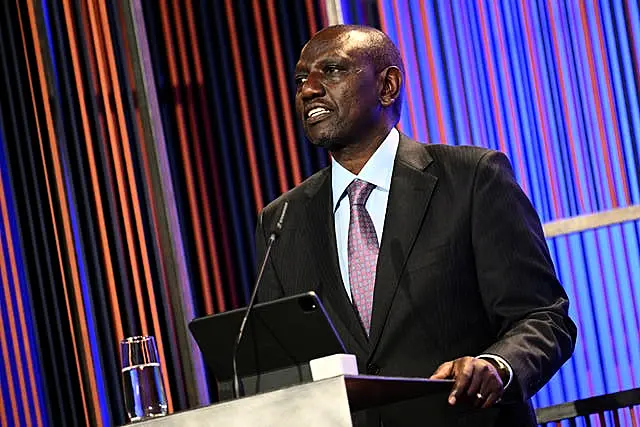 "It's a violation of a fundamental right to demonstrate," said Mr Odinga, who vowed to continue the twice-weekly protests in the capital Nairobi and elsewhere that began last week and have been marked at times by violence.
He spoke before traveling to Kisumu, his stronghold in western Kenya, which has also been rocked by the demonstrations.
The independent Policing Oversight Authority has said it is investigating four incidents of police shooting and killing of protesters since the demonstrations began — Mr Odinga said his party is still compiling a toll — and private property belonging to former president Uhuru Kenyatta's family has been attacked.
The Inspector General of Police, Japhet Koome, said one officer died after Thursday's protests and 20 were seriously injured.
Diplomats, human rights groups and religious leaders have expressed alarm as memories of Kenya's deadly post-election violence in 2007 remain fresh for many, and the African Union has called for dialogue.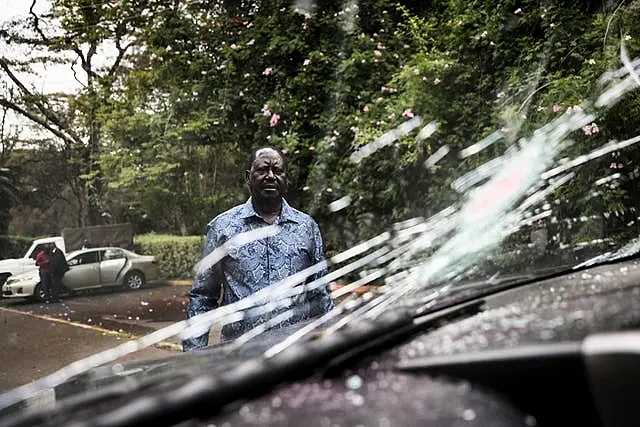 As footage circulated on social media of a man firing tear gas into a vehicle and injuring journalists, the Media Council of Kenya on Thursday called March the "darkest month for Kenyan media since the clamour for multi-party democracy" in the 1980s.
Mr Odinga said an attempt was made on his life on Thursday as he rode around Nairobi neighbourhoods rallying thousands of residents. He showed the Associated Press dents in his armoured vehicle which he said were left by bullets.
"We could hear gunshots and we thought they were shooting in the air, but we heard the car being hit several times," he said.
"That's when I decided to take cover and lie on the seat. There is no mistaking that the intention was basically to kill, an attempt on my life, which is unfortunate.
"So if this vehicle was not armoured, the story would be different."
Next to his official vehicle were two escort cars with shattered rear windows. Inside the vehicles, a strong smell of tear gas was still present.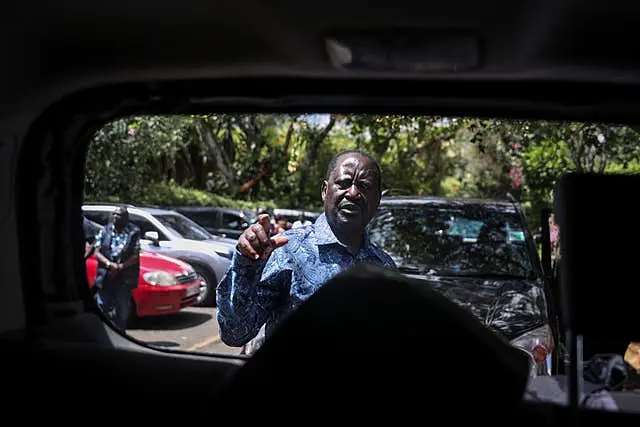 Mr Odinga said he has instructed his lawyers to proceed to court over the incident.
As the chaos played out, Kenya's president was elsewhere in Nairobi promoting the country as a "regional investment destination" at a American Chamber of Commerce summit.
Mr Ruto last commented on the protests on Tuesday during a visit to Europe, when he said Kenyans must obey the rule of law.
Mr Odinga said he has had no contact with Mr Ruto since the protests began. "We say we are ready with conditions for negotiations, but the other side is being contemptuous, they are not listening," he said.
The anti-government protests will continue on Mondays and Thursdays until the government hears opposition demands over last year's election and on the economy, Mr Odinga said.
"We are saying the high cost of living is not something that can be left to wait. Kenyans have suffered seriously, and we are saying subsidies should be reinstated now," he said, referring to popular subsidies on fuel and maize that Mr Ruto's administration ended.