International Space Station photobombs eclipse
22/08/2017 - 12:00:23Back to World Home
The International Space Station joined in the fun of the total eclipse by photobombing the moon's pass in front of the sun.
As Earthlings peered skywards at the alignment of the moon and sun the space station could also be seen.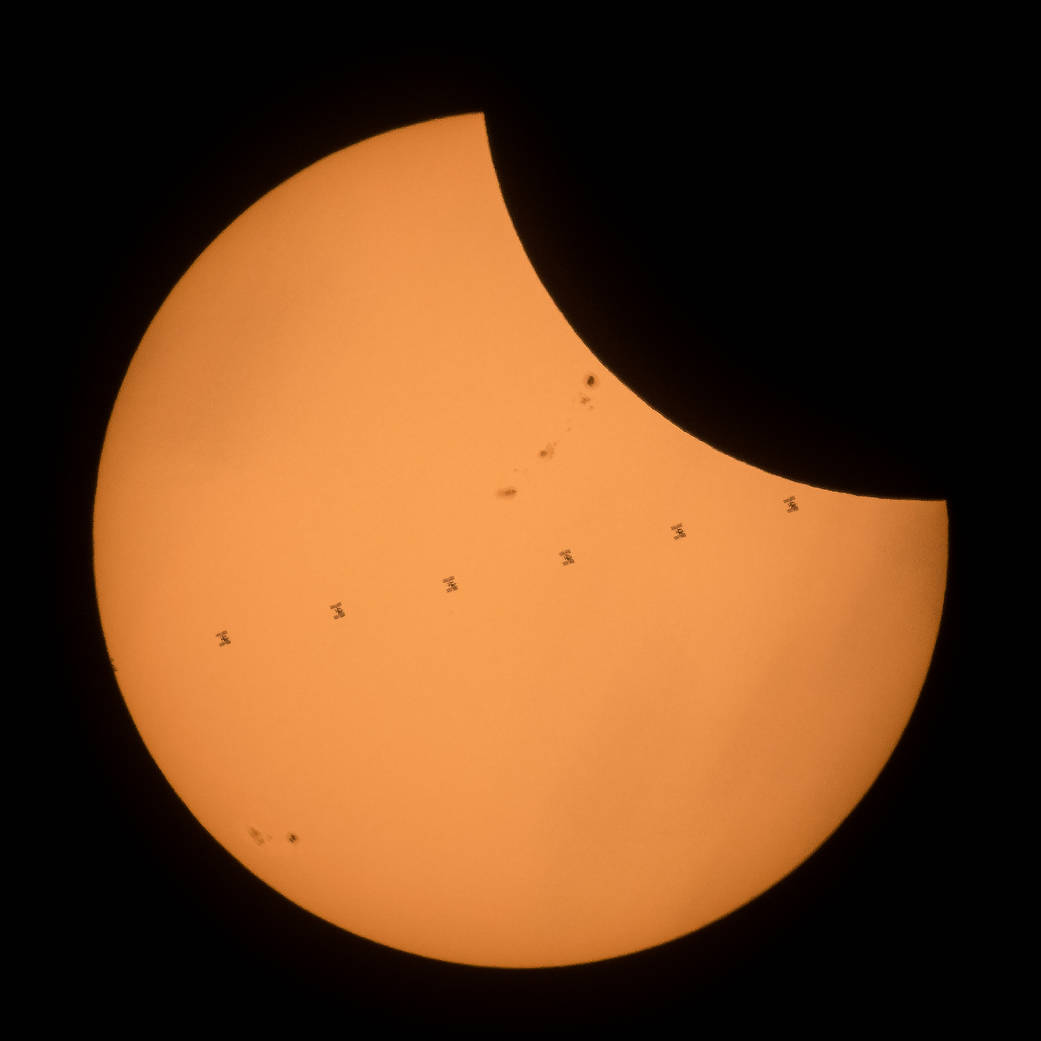 The ISS, which currently has six crew on board for Expedition 52, transits the sun at roughly five miles per second. Nasa issued a composite picture, made from seven frames, showing the spacecraft's path as pictured from Wyoming.
In the US, the total eclipse was visible from the east to west coast in a path about 60 to 70 miles wide. Outside of this path people could see a partial eclipse.
The space station crossed the path of the eclipse three times as it orbited above the continental US at an altitude of 250 miles.
Station transits sun at 5 miles per second in video taken at 1,500 frames per second with high-speed camera from Banner, Wyoming. pic.twitter.com/x6NNvCc0Af

— Intl. Space Station (@Space_Station) August 21, 2017
Nasa reported 4.4 million people were watching its TV coverage midway through the eclipse, the biggest livestream event in the space agency's history.
From the vantage point of the ISS, the eclipse is somewhat different.
Instead of the obscuring of the sun by the moon, the astronauts saw an incredible moon shadow called the umbra.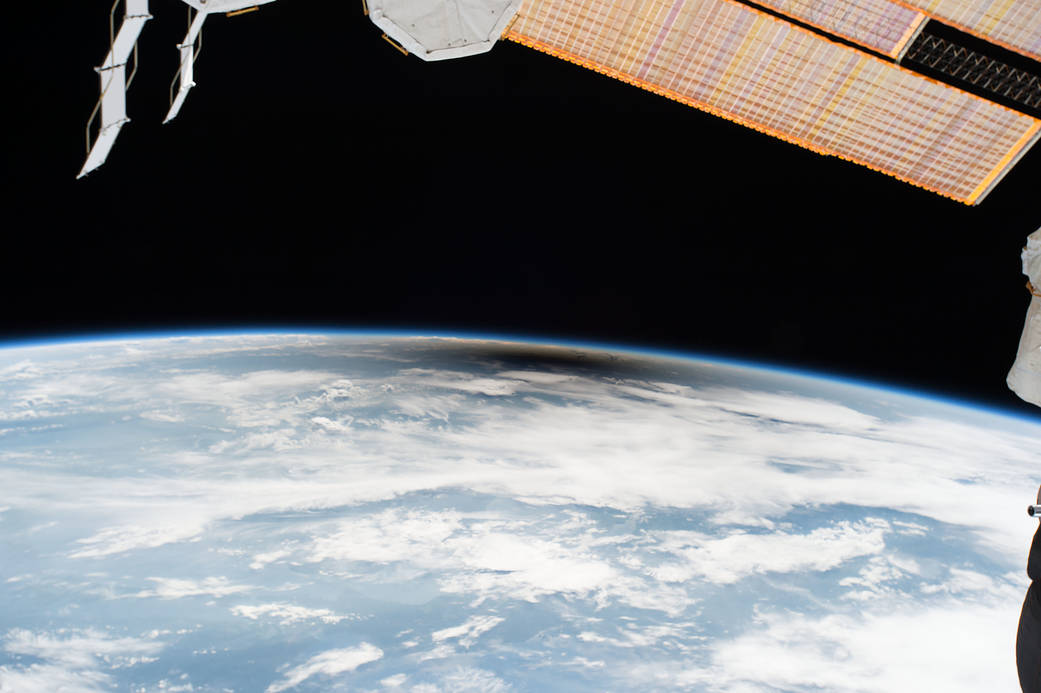 The six astronauts on board are Nasa's Randy Bresnik, Jack Fischer and Peggy Whitson, the European Space Agency's Paolo Nespoli, and Roscosmos' Commander Fyodor Yurchikhin and Sergey Ryazanskiy.
Millions of people saw #Eclipse2017 but only six people saw the umbra, or the moon's shadow, over the United States from space today. pic.twitter.com/hMgMC5MgRh

— Intl. Space Station (@Space_Station) August 21, 2017
#ICYMI Wondering what #Eclipse2017 looked like from space? @astro_paolo photos from @Space_Station now in @flickr https://t.co/REj9GEbAN1 pic.twitter.com/dzyTb9rPyR

— ESA (@esa) August 22, 2017
Still, the view from Earth was pretty spectacular.
KEYWORDS:
Sci-Tech
,
Eclipse
,
ISS
,
UK
,
Eclipse
,
Eclipse 2017
,
ISS
,
Space
,
US
,
story-enriched
,
composite
Want us to email you the top news stories each lunchtime?