In how many different ways did people view the 2017 solar eclipse?
21/08/2017 - 23:50:16Back to World Home
The 2017 solar eclipse caught the imagination of people all over the world, but how did they view the scientific wonder?
This was the first total solar eclipse to sweep across the US in 99 years, from Oregon to South Carolina, but there were partial eclipses elsewhere in the world.
You'll see a lot of glasses like these on eclipse days, which help protect eyes from the light. Experts say you can watch directly with specially designed solar filter glasses (with an appropriate CE mark).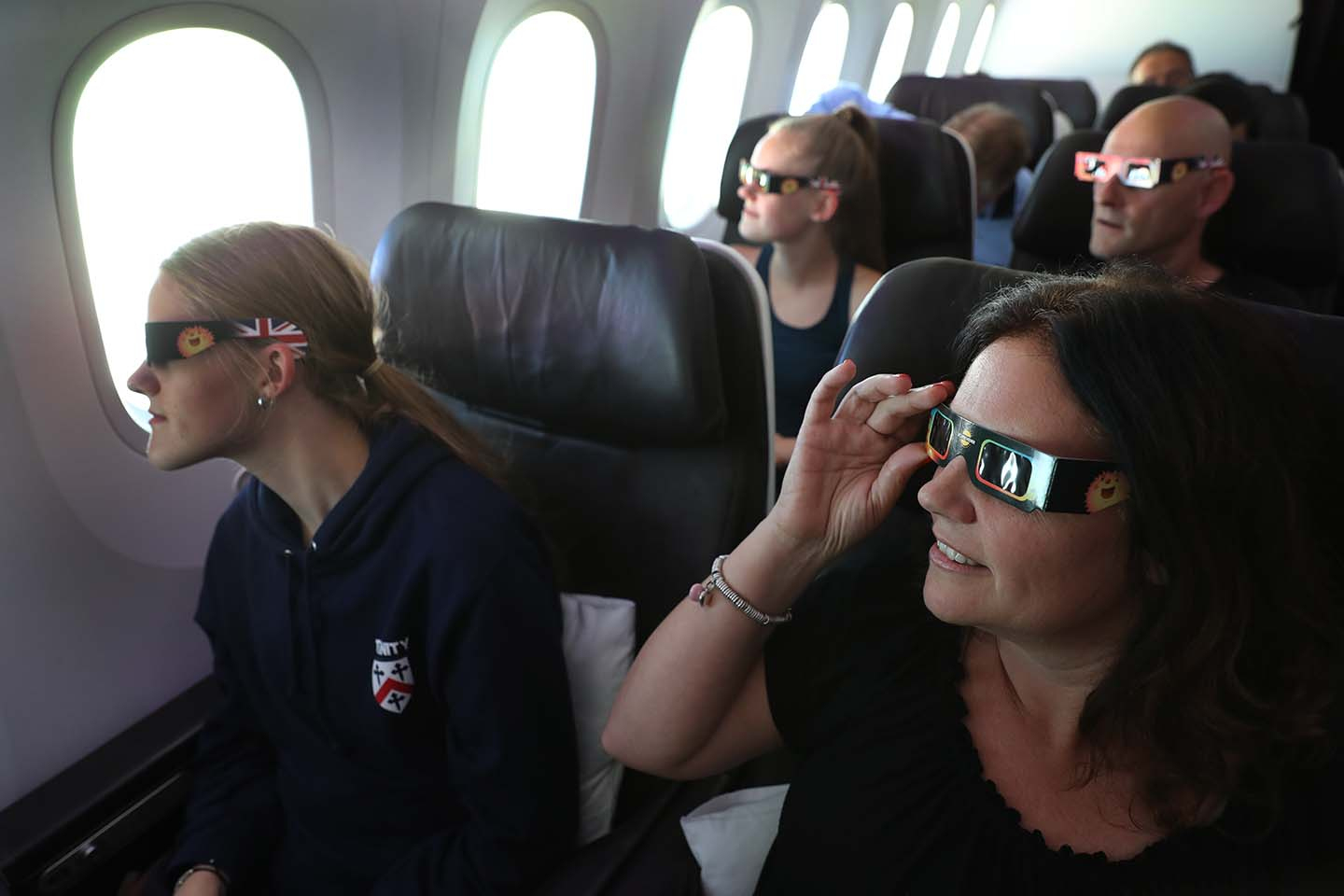 A bit of double glasses technique going on here. Be warned, sunglasses do not protect the eyes enough on their own.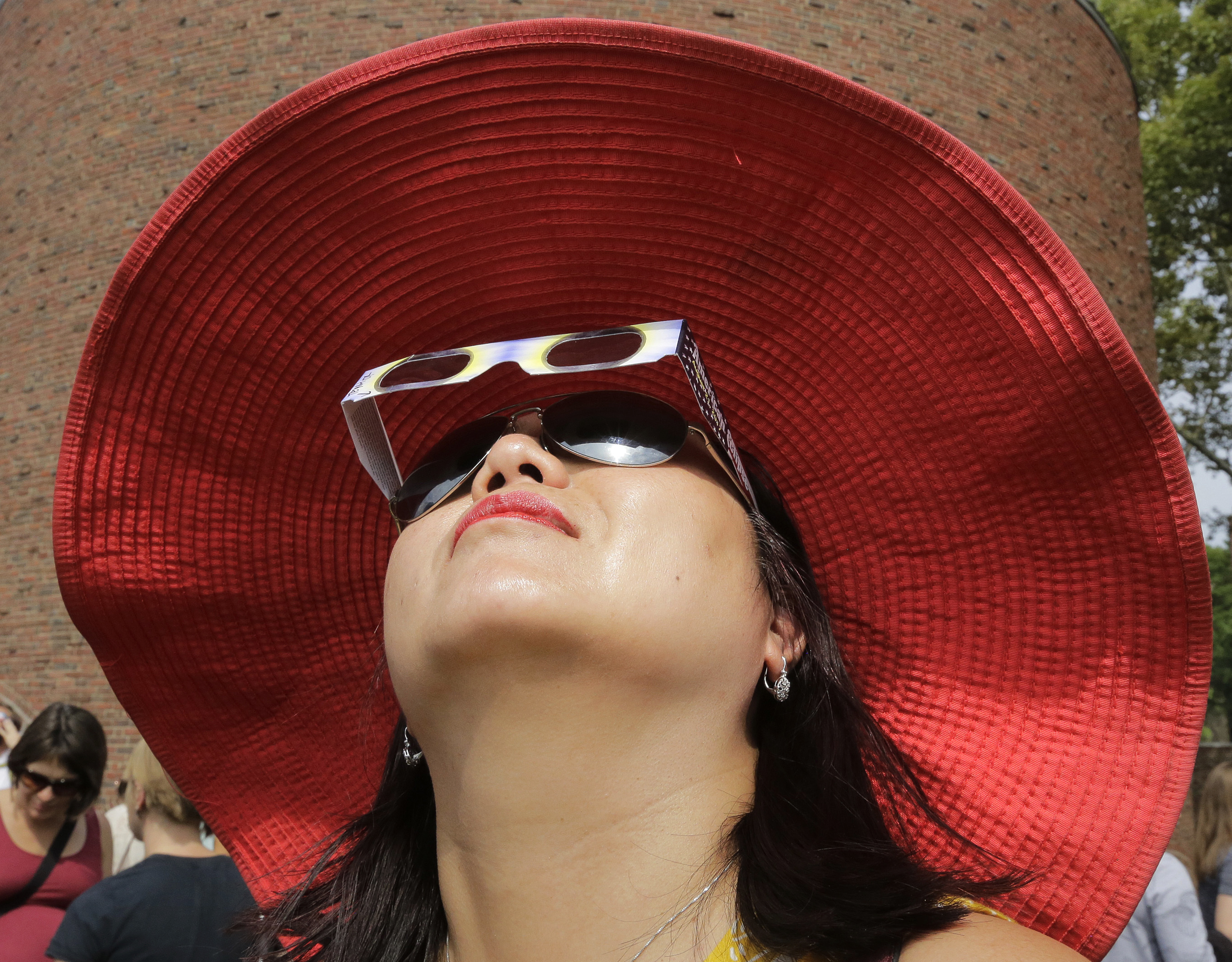 Here's a lady in Mexico City having a look through a welding helmet.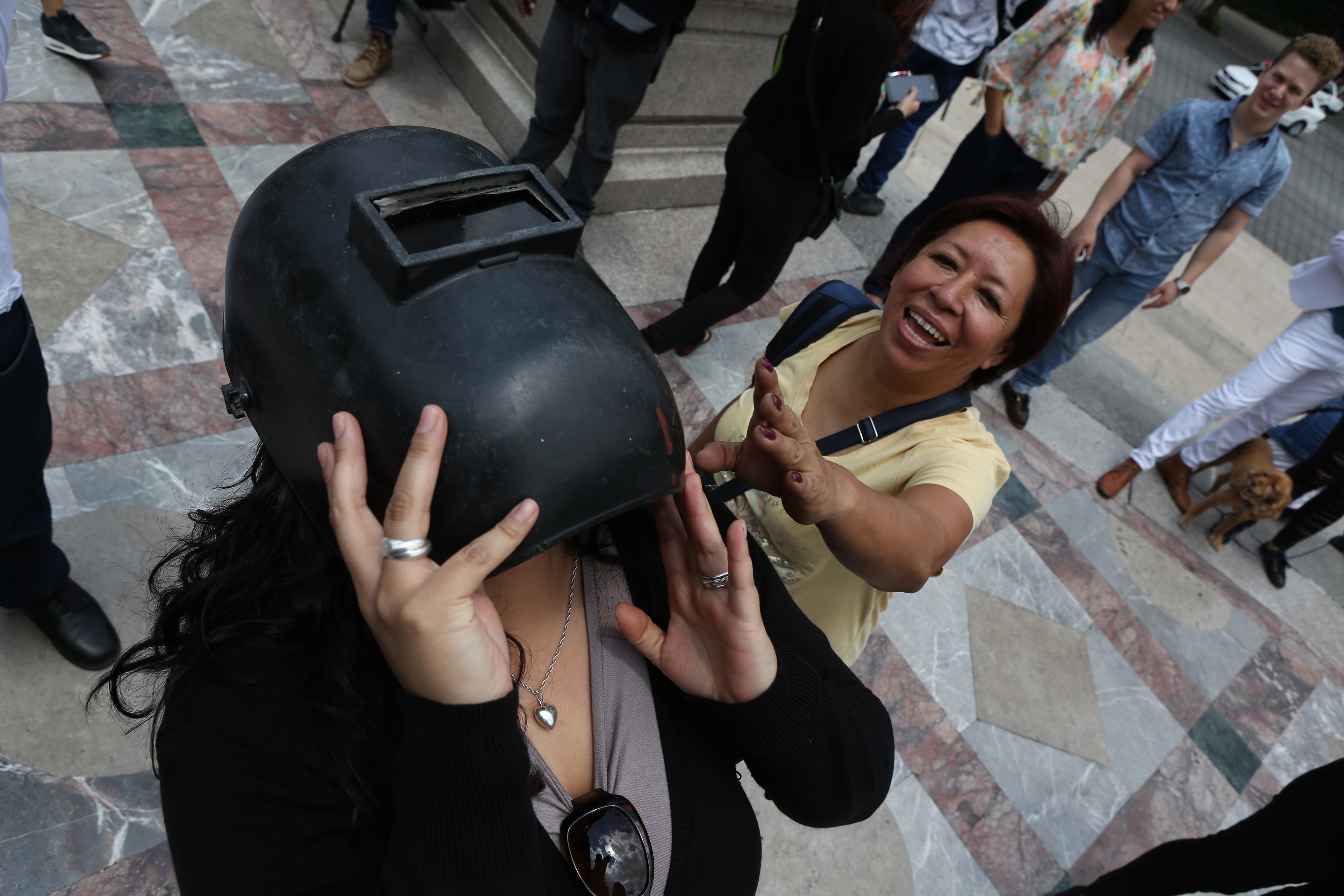 Some people used filters such as these to have a look at the Moon passing in front of the Sun.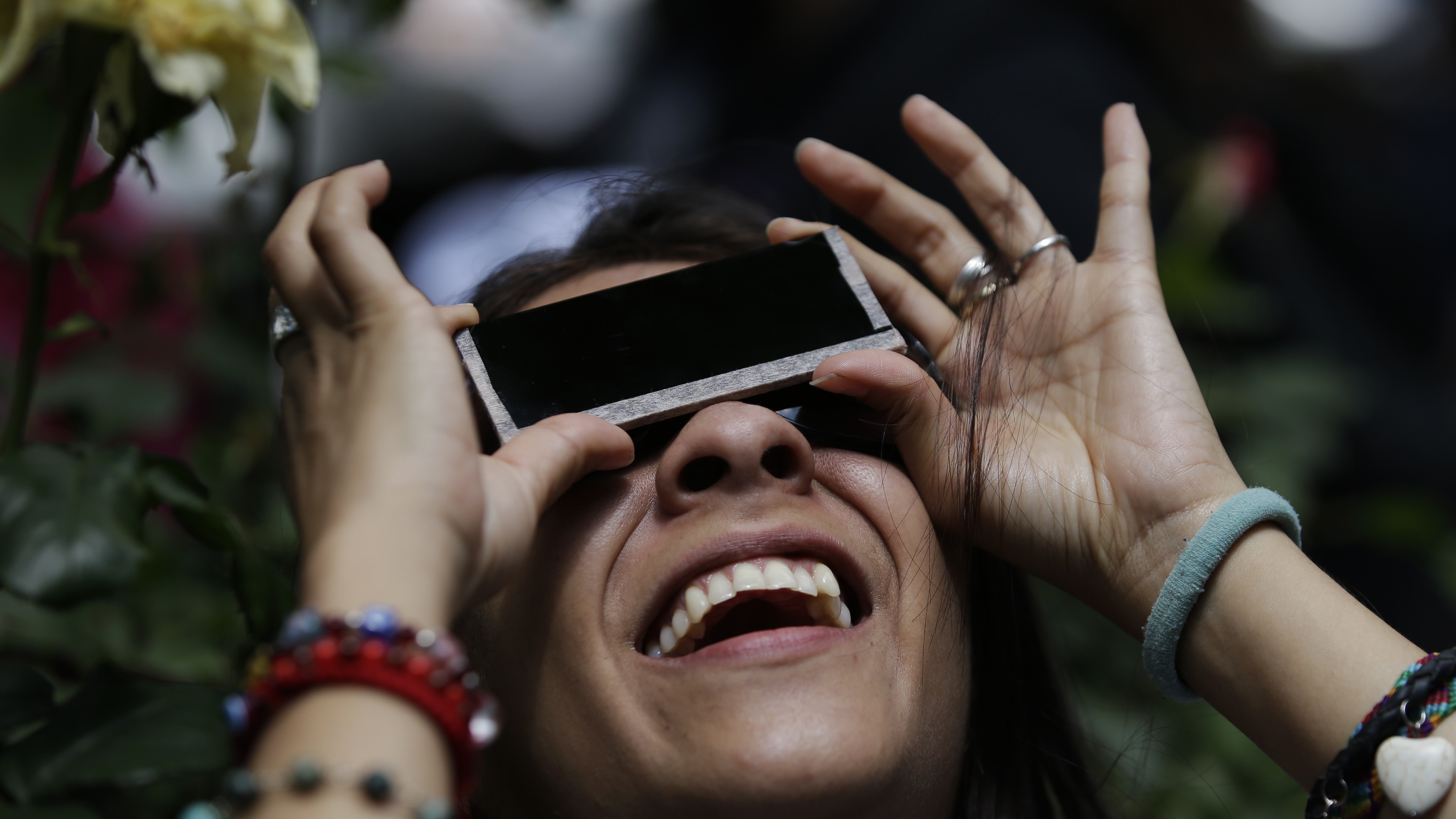 Of course, why even bother going outside when you can watch it on a computer?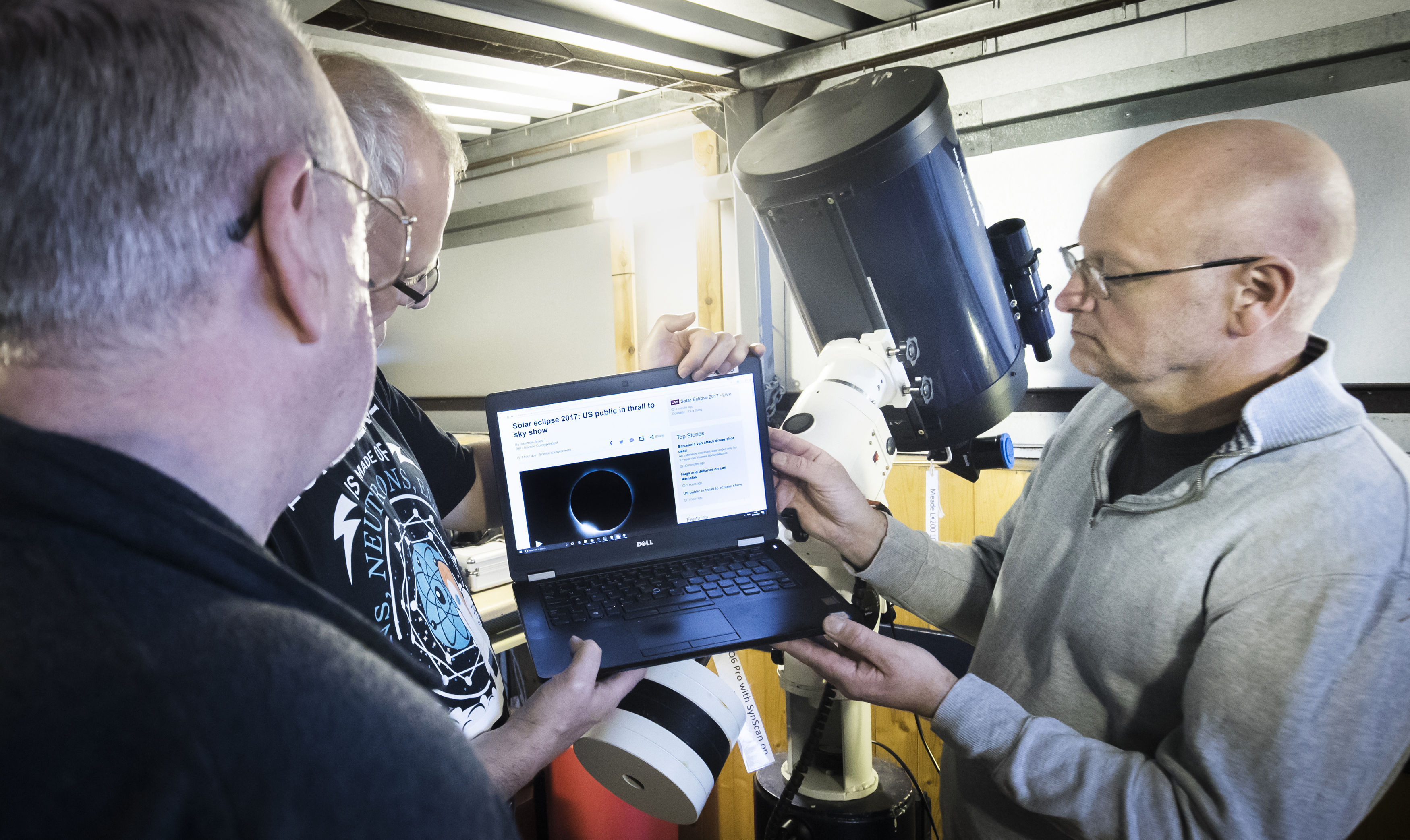 Nasa showed people how to build their own pinhole projector – remove the cereal first, obviously.
Can't get solar viewing glasses? View #SolarEclipse2017 by building your own pinhole projector. Safety first! https://t.co/gEh5ycEo6g pic.twitter.com/P6dbqluoJB

— NASA (@NASA) August 21, 2017
And here's one of musical genius Lin-Manuel Miranda's companions trying one out.
Watching the eclipse with @quiarahudes & her pretzel box on our roof pic.twitter.com/DjSO8tKqpK

— Lin-Manuel Miranda (@Lin_Manuel) August 21, 2017
These protective glasses are genius.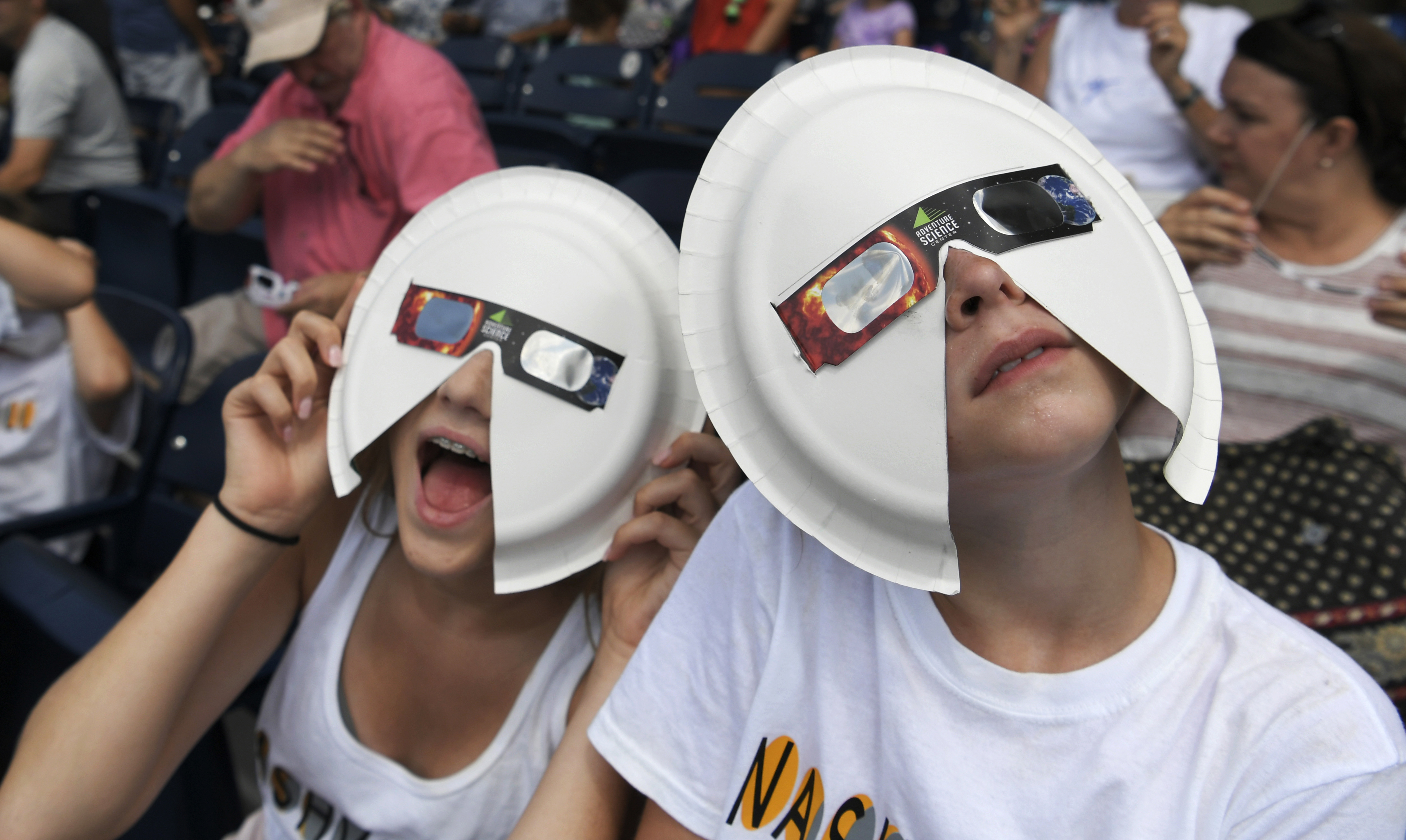 And last but not least, some people just have something for every occasion.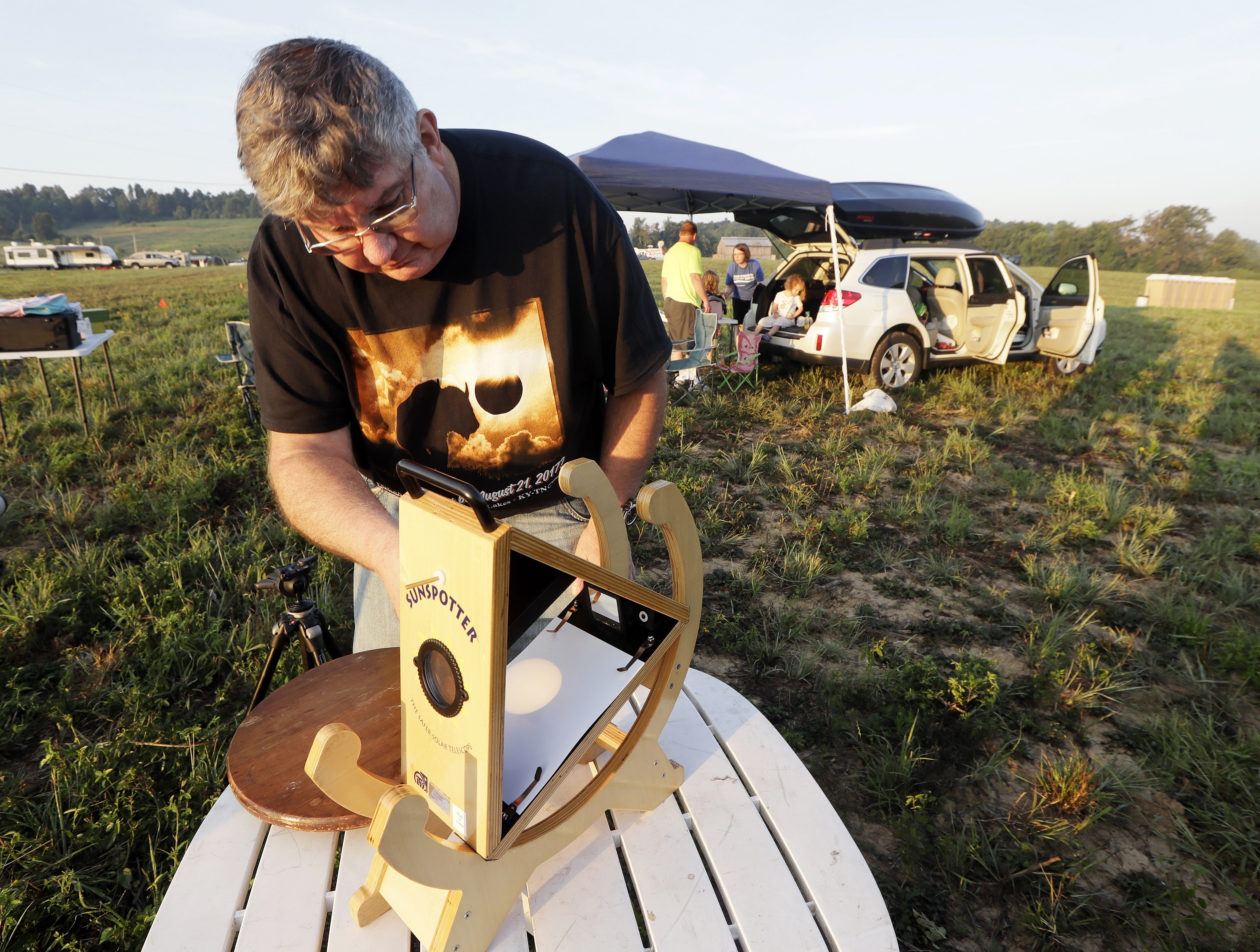 Remember the word's of Nasa everybody. Safety first!
Want us to email you the top news stories each lunchtime?