Kate Forbes's independence plans would stick by currency proposals set out by Nicola Sturgeon, the leadership hopeful has confirmed.
Ms Forbes, who is competing for the top job against Humza Yousaf and Ash Regan, said she is a "supporter" of the plans published in an independence paper last year.
First Minister Ms Sturgeon said at the time that Scotland would look to establish its own currency – but only after an appropriate transition period.
Scotland would be required to set up a central bank, which would happen on the first day after an independence vote, but the country would continue to use sterling for some time after that.
Speaking in Glasgow on Thursday, Ms Forbes said: "I would commit to an action plan which looks at the transitional arrangements and the policy decisions in the first 10 years of independence to answer some of these questions as conclusively as possible.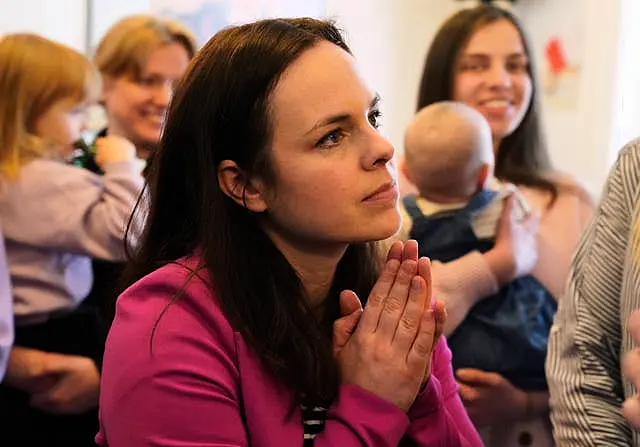 "I am a supporter of the current approach to currency, which is to retain the sterling and move to a Scottish currency as soon as it is practicable. That would continue to be my approach."
Quizzed further on the timeframe for a Scottish currency, she said: "In the event of independence, what matters more than anything else is to ensure we retain that competence of the markets and ensure as much economic stability as possible.
"And so at the right time, we will move to a Scottish currency."
Her comments are in contrast to her fellow leadership hopeful Ms Regan, the former community safety minister, who said Scotland would have its own currency "within months" if she leads the country to independence.
Ms Sturgeon has previously said it would be "irresponsible" to set out a timetable towards the new currency.
In the party's first leadership hustings event on Wednesday, Ms Forbes set out her independence plans if she is elected to replace Ms Sturgeon.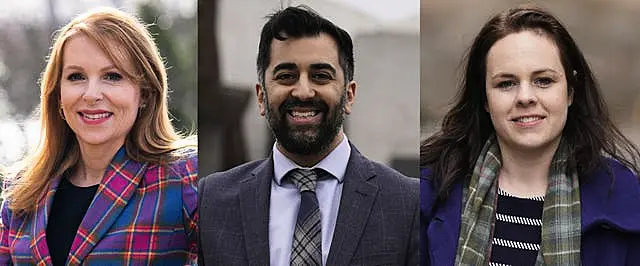 She placed an emphasis on convincing No and undecided voters on the independence cause, and said an SNP majority at the next general election will give the party a mandate to demand the UK Government authorises a referendum within three months.
Expanding on her comments, she told journalists on Thursday that growing support for the constitutional issue would show Westminster that there is a "sustained majority" within the population.
Ms Forbes also said she believes she is the type of leader who could get UK ministers to agree to a Section 30 order, which would allow a referendum on independence to take place.
She said: "I would like to think that I am somebody who the UK Government can negotiate with, certainly based on my track record of negotiation."