Tens of thousands of Manchester City and West Ham football fans scrambling to book flights and hotels for European cup finals next month are being urged to avoid scams.
Financial protection scheme Atol issued the warning ahead of Manchester City's appearance in the Champions League final in Istanbul, Turkey, on June 10, and West Ham playing in the Europa Conference League final in Czech Republic capital Prague three days earlier.
Demand for flights and accommodation in the cities has surged since the clubs won their respective semi-final ties.
Atol, which is run by the Civil Aviation Authority, is urging fans to check whether bookings will be protected by the scheme, take out travel insurance and avoid replying to unsolicited messages or calls with offers.
Supporters are also advised to book with a credit card if possible as providers are required to issue refunds in certain circumstances.
Michael Budge, head of Atol, said: "Unfortunately, big football games often kick off particularly focused scams, including fake deals being posted online and criminals posing as reputable travel agents.
"We saw the impact this had last year for Liverpool fans.
"We don't want to see people score an own goal and lose their hard-earned money by falling foul of fraud.
"We work closely with Action Fraud, Trading Standards and the police to make sure action is taken where necessary to stop this from happening."
Dozens of Liverpool supporters were conned out of thousands of pounds in a match ticket scam ahead of last year's Champions League final in Paris.
Action Fraud, the UK's scams reporting centre, said earlier this week that £15.3 million was lost through holiday fraud in the last financial year, more than double the total for the previous 12 months.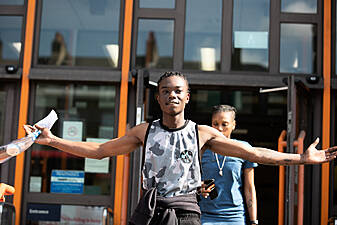 World
Teenager given criminal behaviour order apologises...
The most frequent frauds involve cloning websites of comparison companies, holiday providers and airlines, duping victims into believing they are entering payment details on genuine sites.
Fake confirmation emails are often sent, meaning some victims only realise what has happened when they attempt to check-in for their flight at the airport and are told no booking has been made in their name.
There is also a growing trend of fraudsters using counterfeit Atol numbers on their fake websites to give the impression they are authentic and have passed regulatory checks.