A former footballer who tricked his family and friends into investing a total of more than £15 million (€16.8 million) in a foreign currency exchange scam has been jailed for seven-and-a-half years.
Ex-Charlton Athletic player Richard Rufus, 48, spent hundreds of thousands of pounds funding his own lifestyle after convincing those close to him that their payment would be low risk and high return.
He used his status as a former sportsman to give the impression he was wealthy and successful, when in reality he was failing to make a profit from his trading activities.
Rufus claimed he was an experienced foreign exchange broker but was in fact using his victims' money to reimburse those who had paid in as part of a pyramid scheme.
He told one victim that he only traded 5 per cent of the capital investment, which meant 95 per cent would have been retained safely – reducing the risk of incurring large losses.
Of the £15 million paid to accounts controlled by Rufus, investors received back a total of around £7.6 million.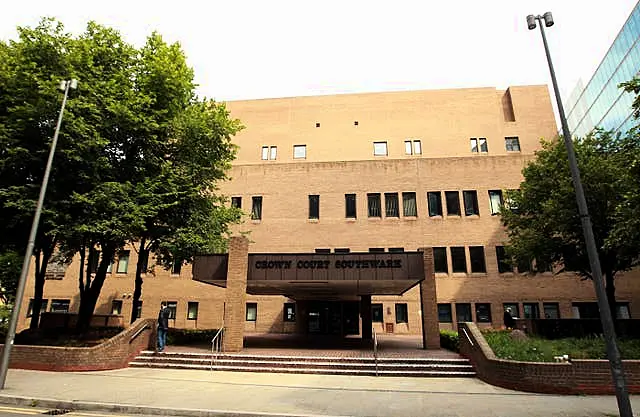 As a result of the scheme – which ran from May 2007 to the end of 2010 – relationships and loyalties between friends had been shattered, with many suffering huge financial and mental health difficulties, City of London Police said.
Analysis of his finances showed Rufus spent some £300,000 on his own lifestyle – including payments for travel, car finance, restaurants and shopping.
Among the lies he told was that he did not need a licence from the Financial Conduct Authority (FCA) as there was an exemption that permitted him to trade on behalf of friends and family.
But the FCA provided evidence in relation to the offence of carrying on a regulated activity without authorisation which helped prosecutors to refute Rufus' claims.
Rufus was found guilty of four counts of fraud by false representation, money laundering and one count of carrying out a regulated activity without authorisation, following a four-week trial, police said.
He was sentenced at Southwark Crown Court on Thursday to seven-and-a-half years' imprisonment.
Detective Constable Claire Sandford-Day, from the fraud operations team at the City of London Police, said Rufus "(made) it appear that he was leading a life of wealth as a result of his former career and investments".
"Rufus deliberately deceived those who were close to him and those who trusted him to scam them out of substantial sums of money," she said.