Escalating tensions between the US and North Korea: What's going on?
15/04/2017 - 13:38:31Back to World Home
Already strained relations between the United States and North Korea took a turn for the worse this week as Donald Trump took to Twitter to say the US would "solve the problem" of North Korea.
Here's what you need to know.
What has this latest issue stemmed from?
Trump's tweets are a good place to start to work out where this all began.
North Korea is looking for trouble. If China decides to help, that would be great. If not, we will solve the problem without them! U.S.A.

— Donald J. Trump (@realDonaldTrump) April 11, 2017
In a tweet on April 11, Trump expressed his willingness to work with the Chinese to "solve the problem" with North Korea.
Policy detail was not released, but the sentiment chimes with secretary of state Rex Tillerson's previous statement that the Obama administration's policy of "strategic patience" with the North Korean State was over.
I explained to the President of China that a trade deal with the U.S. will be far better for them if they solve the North Korean problem!

— Donald J. Trump (@realDonaldTrump) April 11, 2017
The tweets came as talk of the secretive nation dominated Chinese President Xi Jinping's visit to the US last week.
Trump hopes China will play a role in de-escalating North Korea's development of its nuclear arsenal, and may be using a trade deal to secure China's support.
I have great confidence that China will properly deal with North Korea. If they are unable to do so, the U.S., with its allies, will! U.S.A.

— Donald J. Trump (@realDonaldTrump) April 13, 2017
Will Trump's words be translated into action?
A few days ago the US dispatched what Trump called an "armada" of ships, including an aircraft carrier, into waters off the Korean Peninsula.

The move, coupled with the US retaliatory strikes against Syria over a chemical weapons attack on civilians, has sparked fear in South Korea that the United States was preparing for military action on the North.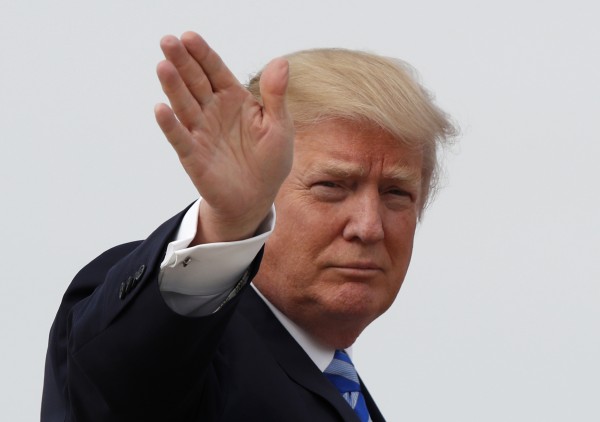 However, US officials said on Friday that Trump's policy will emphasise increasing pressure on Pyongyang with the help of China, North Korea's only major ally, instead of military options or trying to overthrow Kim Jong Un's leadership.
A US military official said the US does not intend to use military force against North Korea in response to either a nuclear test or a missile launch.
What has the North Korean response been?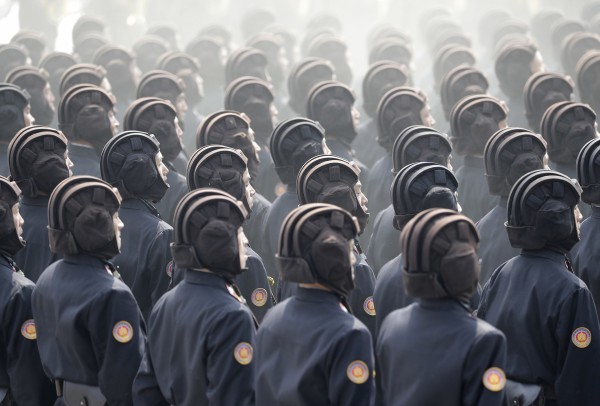 North Korea did some posturing of its own on Saturday, rolling out intercontinental ballistic missiles and other military hardware at a parade to celebrate the birthday of the country's late founder Kim Il Sung.
Choe Ryong Hae, who some say is the second-most powerful official in North Korea, said in a speech that the country is ready to stand up to any threat posed by the US.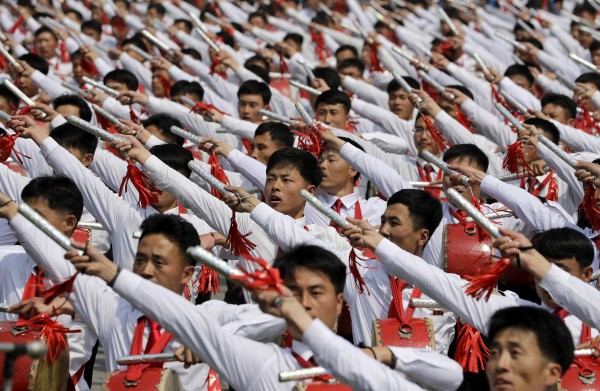 He criticised President Trump for "creating a war situation" on the Korean Peninsula by dispatching strategic military assets to the region.
"We will respond to an all-out war with an all-out war and a nuclear war with our style of a nuclear attack," Mr Choe said.
What are other political actors saying about the issue?
China, North Korea's sole supporter, has stepped in to calm the rising tensions. Foreign Minister Wang Yi said he felt that conflict could arise "at any moment".

He added: "We call on all parties to refrain from provoking and threatening each other, whether in words or actions, and not let the situation get to an irreversible and unmanageable stage."
Want us to email you the top news stories each lunchtime?