Ukrainian president Volodymyr Zelenskiy is expected to join the G7 summit in Hiroshima in person as allies seek to turn up the pressure on Russia.
Mr Zelenskiy will attend the summit in Japan on Sunday, it is understood.
It will potentially bring Mr Zelenskiy into contact with India's Narendra Modi and Brazil's Luiz Inacio Lula da Silva, who have not opposed the invasion like their western allies.
Mr Zelenskiy has met many western politicians recently, but his attendance at the G7 meeting would be an opportunity to build stronger links with the Indian prime minister, who has remained neutral, and the Brazilian president, who the US has accused of "parroting" Russia propaganda.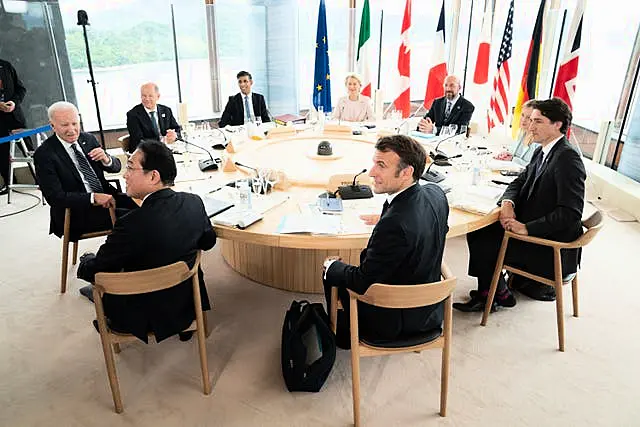 Attending G7 – the group that Russia was expelled from over its 2014 annexation of Crimea – would also be a new display of solidarity.
Talks between G7 allies, including US president Joe Biden and French president Emmanuel Macron, will centre on military and economic support for Ukraine as they seek to show a united front.
The three-day summit – also including Germany, Italy and Canada – will include talks on economic stability and the security of Taiwan in the face of Chinese aggression.
India is being represented at the G7 summit because it is the current G20 chair, while Brazil has been invited as a guest.