There's a new Bluetooth speaker which is an actual levitating Death Star
08/09/2017 - 11:31:13Back to Tech Home
Speakers can no longer just be speakers in the age of Google Home and smart assistants – which might be why hardware firm Plox has turned to Star Wars for their latest device.
The firm has clearly been inspired by the Force, as their new Death Star-themed speaker uses magnets to levitate above its base and rotate as it plays out 360-sound.
The rush of Star Wars products is on the rise again just in time for Christmas – in part thanks to the upcoming release of the next film in the saga, The Last Jedi, which is due out in December.
Once up and running it looks impressive, but the initial set-up is not without its problems.
Using the in-box funnel to correctly place the Death Star on its levitation point above the stand is no simple feat – it takes several attempts and a fair amount of patience to get right.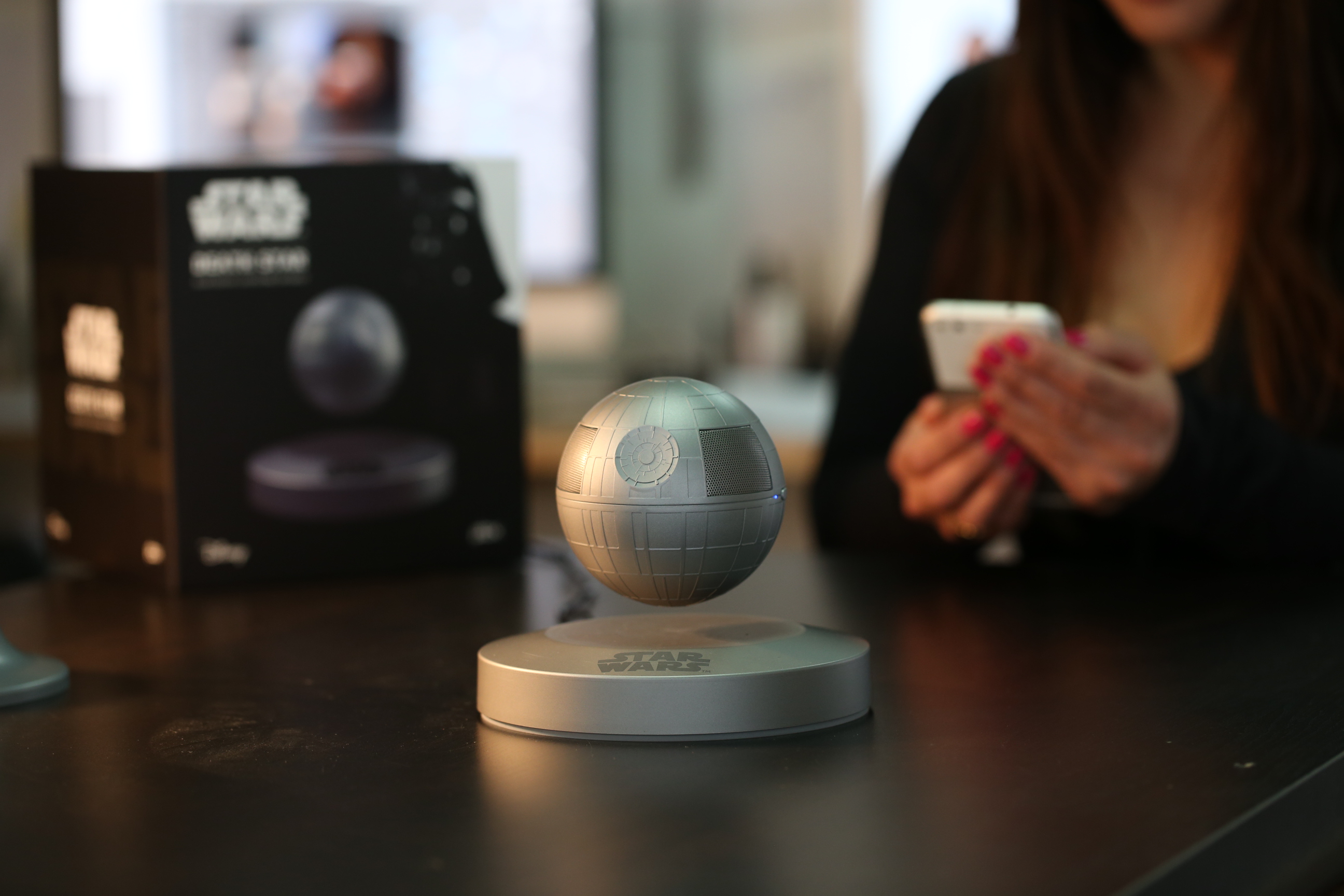 The end result is satisfying however with the Bluetooth connected speaker pumping out decent audio, which it can do for up to five hours – or the entire 75-minute official soundtrack from Episode IV: A New Hope four times.
Of course, this level of Star Wars geekery does come at a price, and the levitating speaker will cost those keen on it a cool £129.99.
KEYWORDS:
Sci-Tech
,
Speaker
,
UK
,
Bluetooth
,
Death Star
,
levitation
,
magnets
,
Speaker
,
Star Wars
,
Video
,
story-enriched
,
composite
Want us to email you the top news stories each lunchtime?