Hyperloop has picked its first 10 potential routes around the world
15/09/2017 - 12:54:05Back to Tech Home
Hyperloop One, the high-speed tunnel-based transport system backed by Elon Musk, has announced the 10 winners of a global competition to find potential first sites for its tracks.
Ten projects have been chosen across five countries – the US, UK, Canada, Mexico and India – having been whittled down from more than 2,500 original submissions to the Global Challenge that opened in May 2016.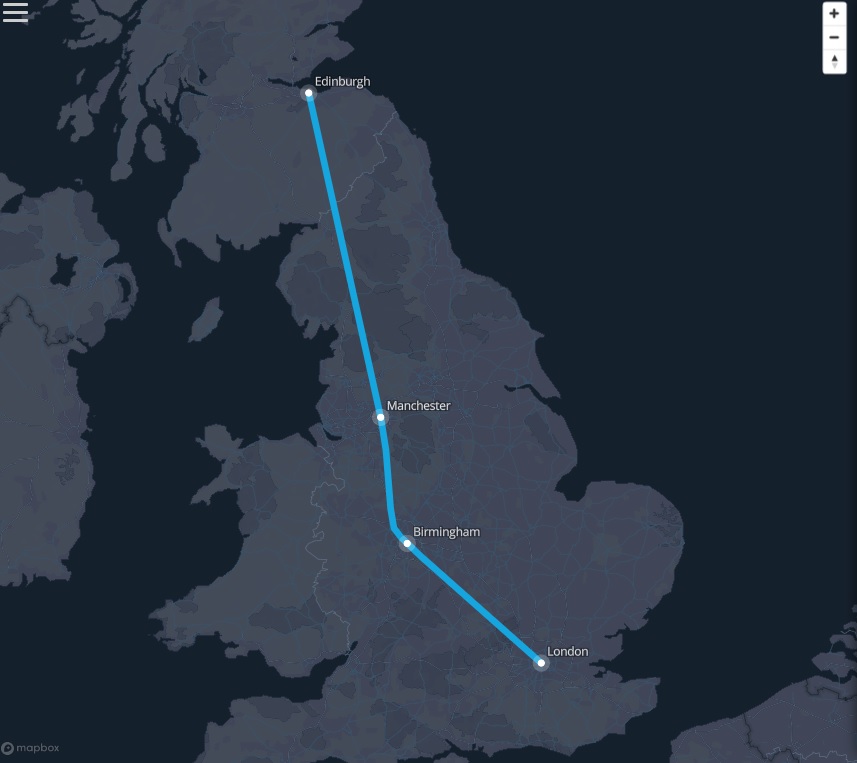 Two routes in the UK – a north-south route between Edinburgh and London via Manchester and Birmingham, and a "Northern" Arc between Glasgow and Liverpool via Newcastle, Leeds and Manchester – are among the winning plans.
Hyperloop uses magnetic levitation pods or carriages inside vacuum tubes to travel at high speeds by greatly reducing friction. This summer the company, which is backed by Tesla and SpaceX boss Musk, completed its first full-scale test in the Nevada desert, where a pod reached almost 200 miles per hour.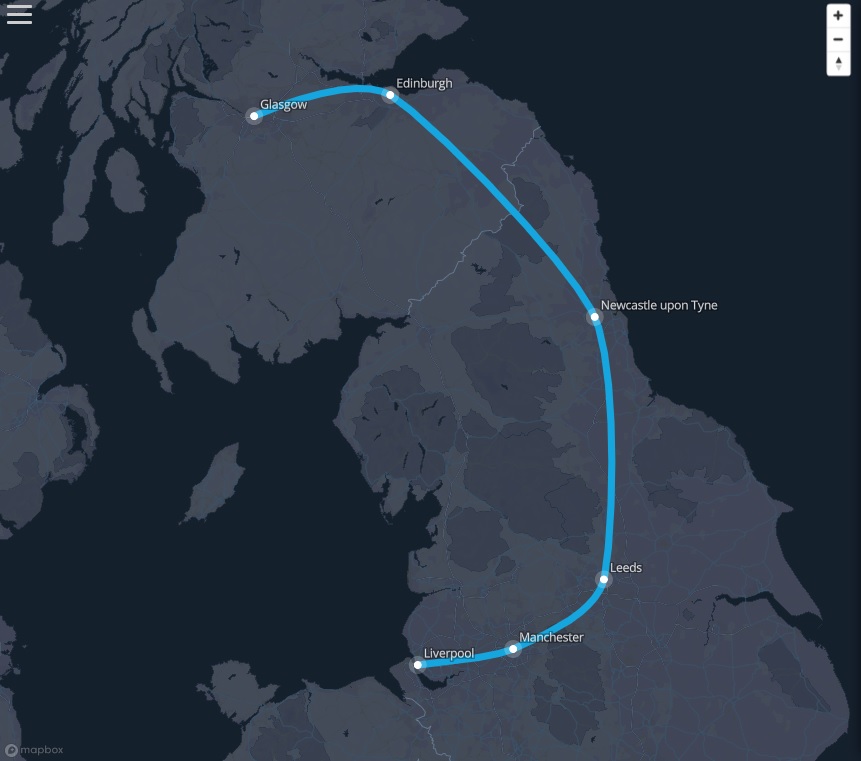 It hopes to bring high-speed travel to the mainstream and help ease transportation around and between major population points.
According to the plans, a Hyperloop One journey between London and Edinburgh would take just 50 minutes.
Submissions had to include details on potential backing and regulatory body support rather than just put forward route suggestions, however the likelihood of any of the routes being built is unknown while the technology remains in the early testing phase.
KEYWORDS:
Sci-Tech
,
Hyperloop
,
UK
,
London
,
Scotland
,
Edinburgh
,
Elon Musk
,
Hyperloop
,
London
,
Transport
,
United Kingdom
,
story-enriched
,
composite
Want us to email you the top news stories each lunchtime?