Google's latest Doodle lets you mix your own music and you need to check it out
11/08/2017 - 11:23:02Back to Tech Home
Google is commemorating 44 years of hip hop music with an epic interactive Doodle on its homepage.
DJ Kool Herc is credited with creating hip hop when, at a party in the Bronx back in 1973, he isolated a particularly percussive break in an instrumental and prolonged it by changing between two record players – allowing people to dance longer. That break became the foundation of hip hop.
While Google Doodles are always known for being a top source of procrastinating at work, this one is particularly addictive.
Click on the "record crate" icon and choose from a huge selection of samples – everything from Grandmaster Flash to Betty Wright to Prince Paul – and make your own music using the slider controls.
There are also different goals for you to unlock once you've laid your first record down, including having a go at scratching a record and mixing two records in the same key.
The Doodle, which also features eye-catching art from graffiti artist Cey Adams, isn't the first time Google has come with a way of letting people make their own music.
But Google's Perla Campos said in a blog post that this Doodle is like nothing they've ever done before because of the "technical challenges and the many voices and collaborators we wanted to include".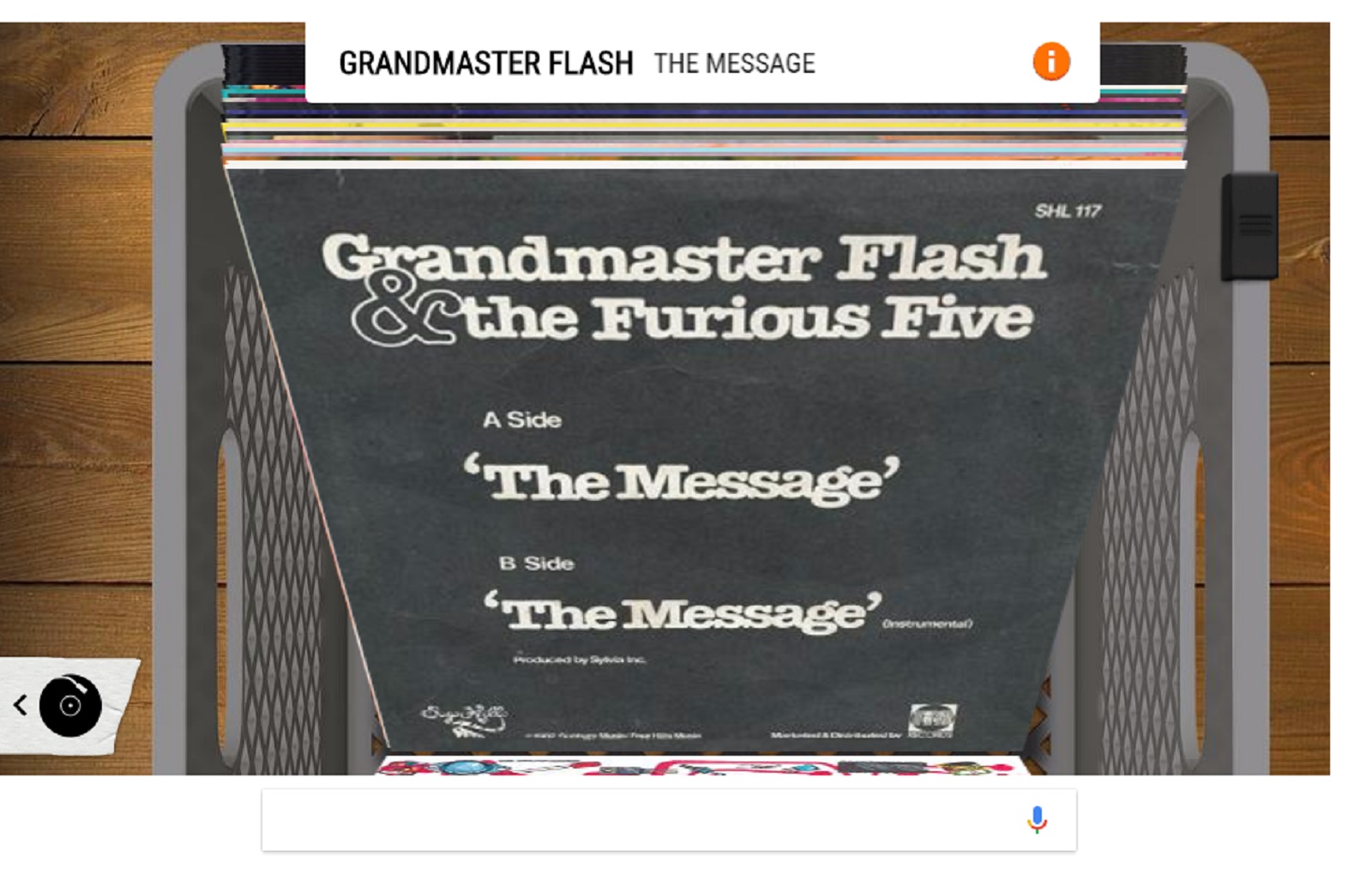 To select the artists they wanted to feature, Google worked with hip hop pioneers like Fab 5 Freddy and, industry veterans like Lyor Cohen.
And when it came to bringing the Doodle together, Google's Ryan Germick wrote in a blog post: "There's a lot that went into figuring out what bitrate of audio you needed to scratch records, how to sync up the beats correctly, and the complexities around animations were firsts for us.
"We're always trying to one-up ourselves, to exceed the expectations of people who love our Doodles. This one represented all the things Doodles are good at: storytelling, interactivity and education."
He also hopes the audience get an idea of the vibrant culture born out of the Bronx.
"I hope people can cut through some of the negative stereotypes associated with hip hop," he said. "It's not without its shortcomings but it's such an important part of our culture."
The Doodle is only on the homepage for 40 hours … so you better get mixing!
Want us to email you the top news stories each lunchtime?