A new website wants to show the location and story behind each Tower of London poppy
06/09/2017 - 00:01:16Back to Tech Home
A new website and interactive map have been launched to archive the location and story behind the ceramic poppies installed at the Tower of London in 2014.
Where Are The Poppies Now has been launched by the UK's arts programme for the First World War centenary, 14-18 Now, and is inviting anyone who bought a poppy to pin its location to a new digital map and share the story behind the purchase.
The poppies were part of the installation Blood Swept Land And Seas Of Red by artist Paul Cummins and designer Tom Piper, where 888,246 of the ceramic designs were on display at the Tower, one for every British and colonial forces life lost during the First World War.
The new project now hopes to build a picture about what has happened to the thousands of poppies since bought by members of the public, which it says have travelled as far afield as Australia and the United States.
Jenny Waldman, director of 14-18 Now said: "We are so grateful to Paul Cummins and Tom Piper for this enormously powerful artwork which has captivated millions.
"We would love to know where the poppies are now and hear the stories of the thousands of people who own one.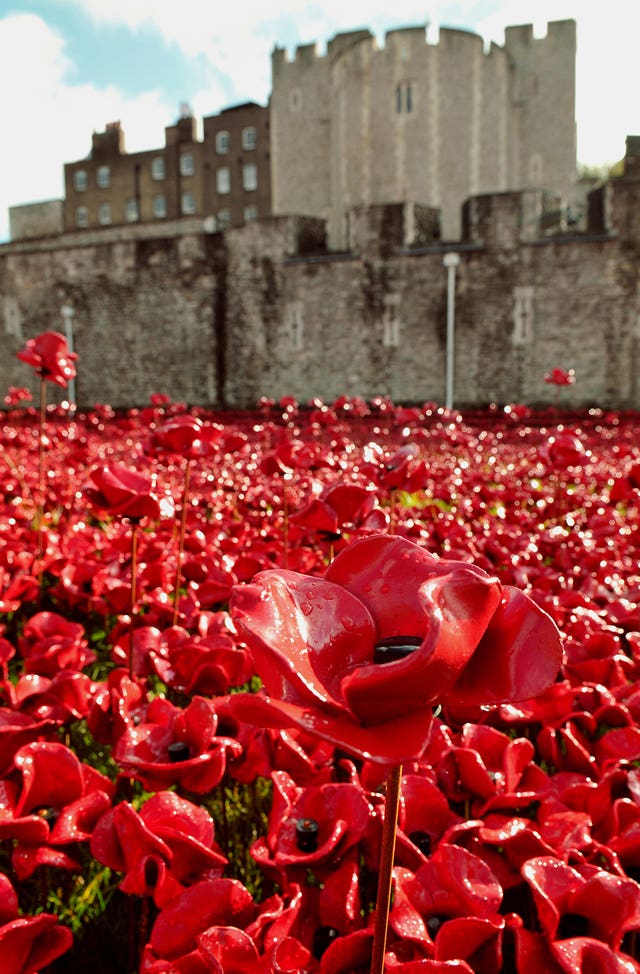 "Where Are The Poppies Now is a wonderful place where people around the world can share their stories and memories."
The project says it hopes to "record all the personal stories behind each poppy" and create an "invaluable archive for future generations".
14-18 Now is also touring two new sculptures – Wave and Weeping Window – from the original installation around different locations in the UK, containing more than 10,000 poppies between them.
The Weeping Window sculpture is currently on display at Y Senedd, home of the Welsh National Assembly in Cardiff Bay, and will be on display there until September 24.
KEYWORDS:
Sci-Tech
,
Poppies
,
UK
,
Map
,
Poppies
,
Tower of London
,
Website
,
Where are the Poppies now
,
World War I
,
story-enriched
,
composite
Want us to email you the top news stories each lunchtime?