Video: Would you go for a jog on London's 'highest running track'?
05/09/2017 - 17:00:53Back to Sport Home
If you find pounding the pavements a little bit dull, you could mix up your running route by taking it high above the streets.
Proving that fitness is more than just a fad, London now has what's being called the city's "highest running track": an 150 metre circuit high up on the 16th floor of an office block.
The track is part of a new tech site at the White Collar Factory, overlooking Silicon Roundabout in Old Street. The redevelopment forms a little microcosm of society, with work spaces, bars, restaurants, apartments and a public area all building a sense of community.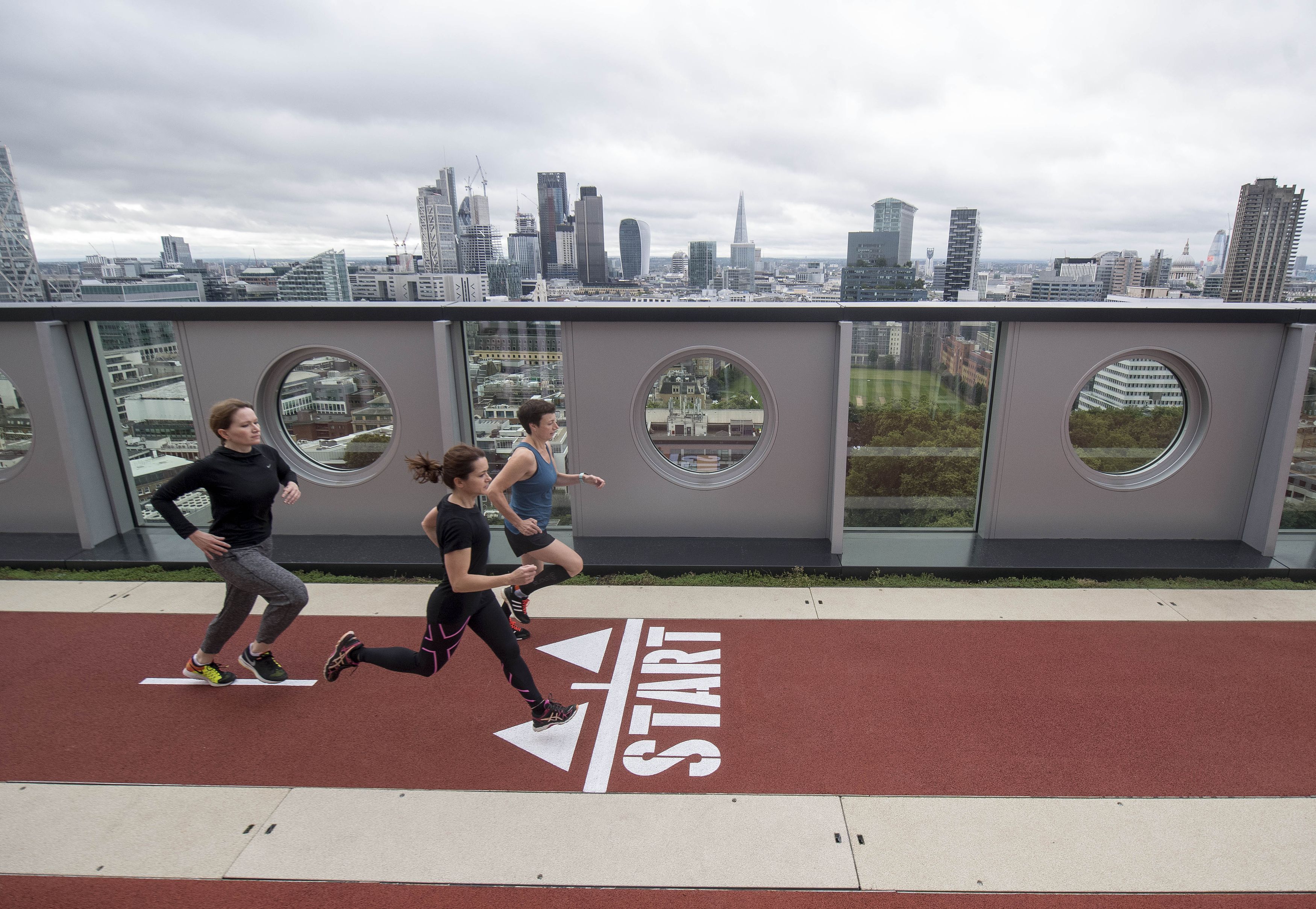 The track boasts incredible views back towards the City (Victoria Jones/PA)
Anyone who lives or works in the building has access to the new running track, which loops around the roof. Luckily, a 2 metre glazed wall means joggers can drink in those views but are protected from the buffeting winds.
Fabulous views from the top of White Collar Factory.... pic.twitter.com/lhUKFDmeDV

— White Collar Factory (@WCF_OldStYard) June 16, 2017
Most of us need an incentive to lace up our running shoes – and if you ask us, breathtaking views are a pretty good reason to get off the sofa.
KEYWORDS:
Lifestyle
,
Health & Wellbeing
,
Fitness
,
Running track
,
UK
,
Fitness
,
health
,
Health & Wellbeing
,
Running
,
Video
,
story-enriched
,
composite
Want us to email you the top news stories each lunchtime?