#WengerOut came back to haunt Arsenal manager last night
12/08/2017 - 07:42:57Back to Sport Home
The Premier League's opening game saw Leicester travel to Arsenal, and for Gunners fans things started with a stirring optimism.
Despite pressure on him at the end of last season, Arsene Wenger signed a new two-year contract and signs like this could be seen in the crowd as the match began.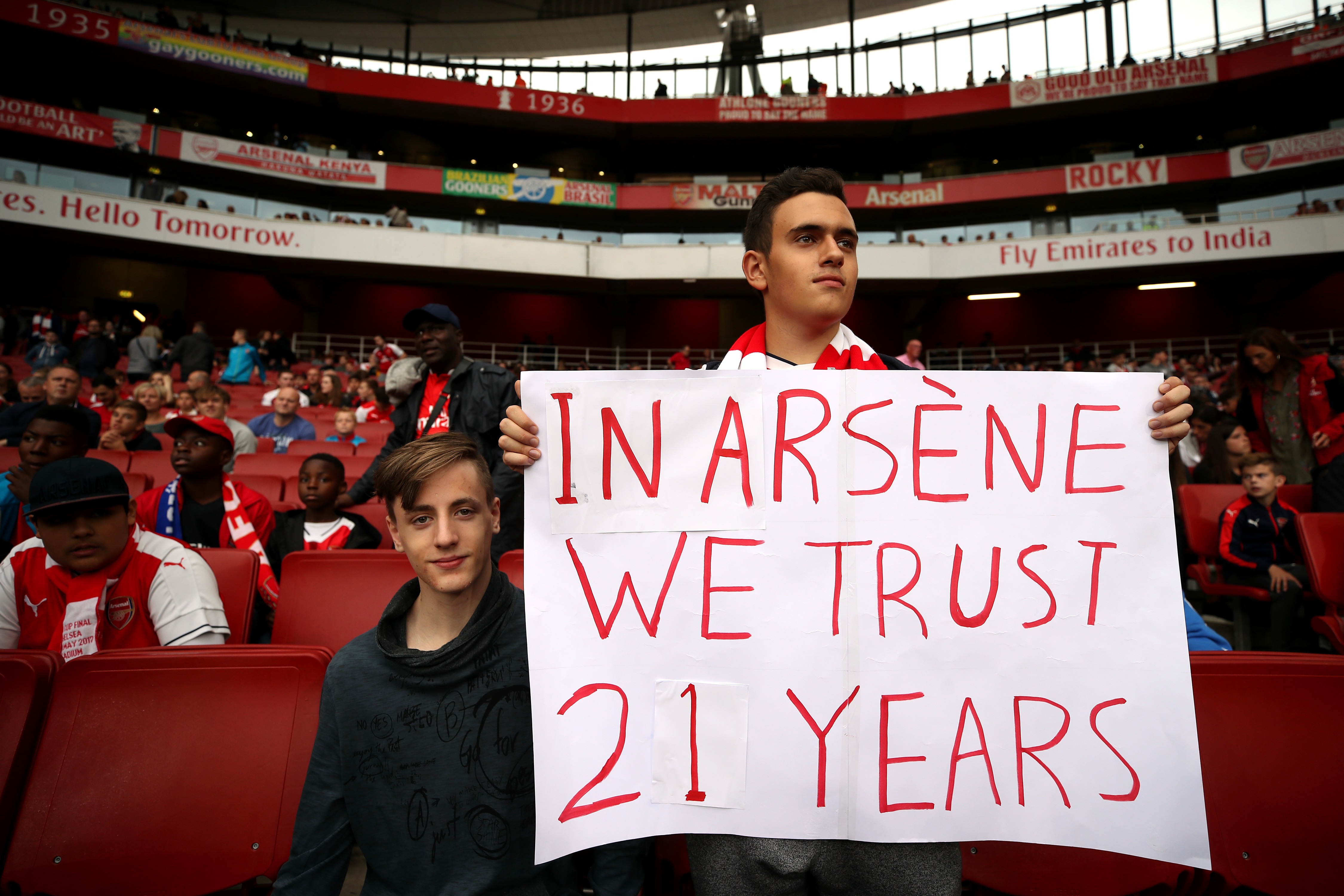 Things only got better, too, as it took the Gunners' £55 million record signing Alexandre Lacazette, 26, just a minute-and-a-half to score on his Premier League debut.
A thumping header from Mohamed Elneny's cross gave them the lead over the Foxes.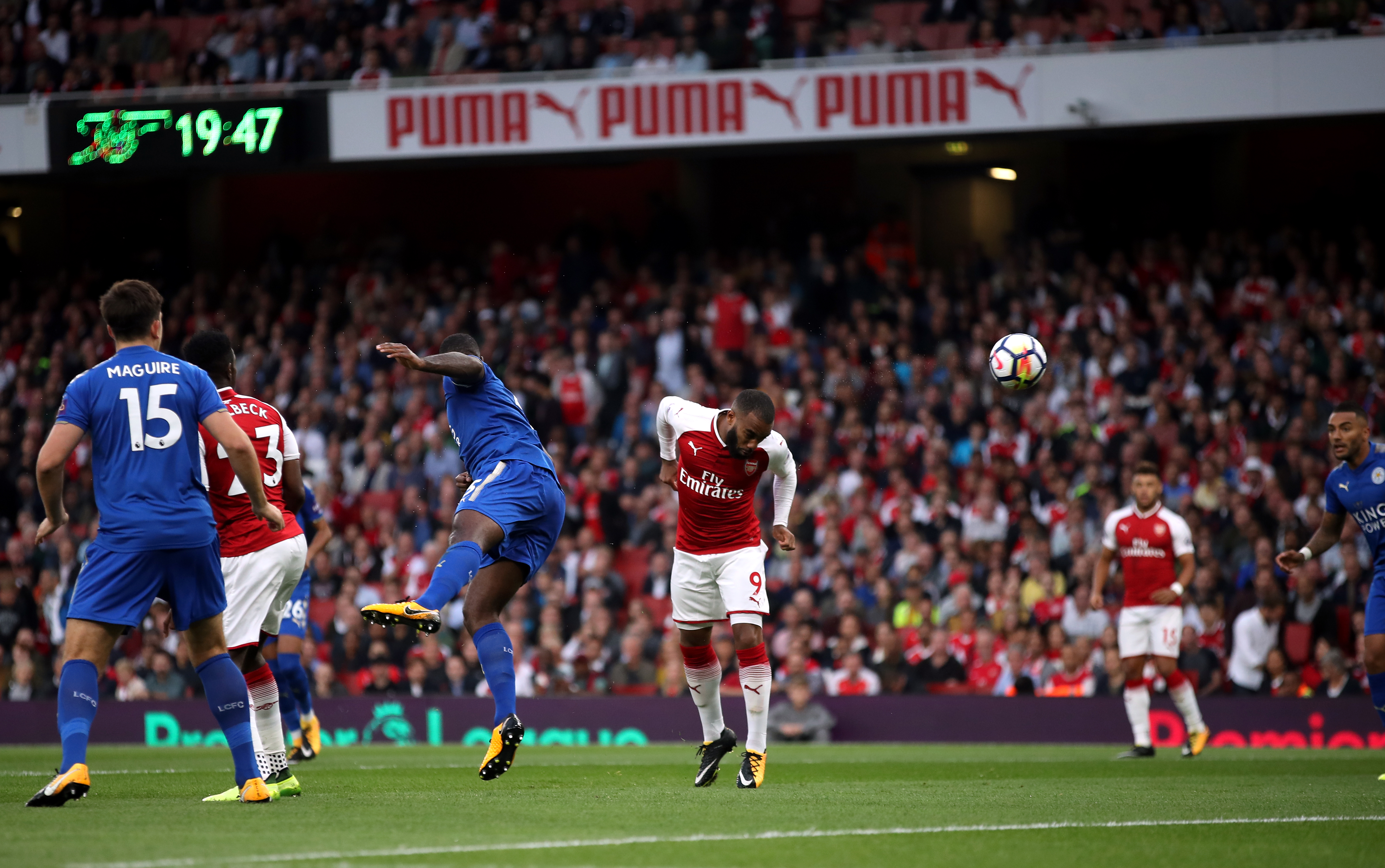 However, the Premier League is ever full of surprises and a goal from Shinji Okazaki just three minutes later, followed by a Jamie Vardy goal 15 minutes before half-time, soon turned the game on its head.
And almost immediately, with the help of a certain high-profile journalist Gooner, that old saying came back to haunt the 67-year-old Frenchman.
#WengerOUT
(took 28 minutes)

— Piers Morgan (@piersmorgan) August 11, 2017
#ARSLEI#Arsenal Fans:

2nd minute: Were gonna win the league

4th minute: Top 4 gonna be a struggle

29th minute: #WengerOut

Me: pic.twitter.com/yPiA8XyKDE

— The Invisible Man (@invisibleman_17) August 11, 2017
Wenger out season 5 episode 1

— فيصل (@fiadam700) August 11, 2017
#WengerOut has become somewhat part and parcel of the Premier League – so much so that some thought it now deserves recognition.
Twitter should throw a 10th birthday party for the #WengerOut hashtag. #ARSLEI

— Richard Osman (@richardosman) August 11, 2017
Wenger did appear to have some respite though, with Danny Welbeck levelling for the Gunners just before half-time.
Another new signing, left back Sead Kolasinac, provided the pass for the Englishman's goal – a cool side-footed finish.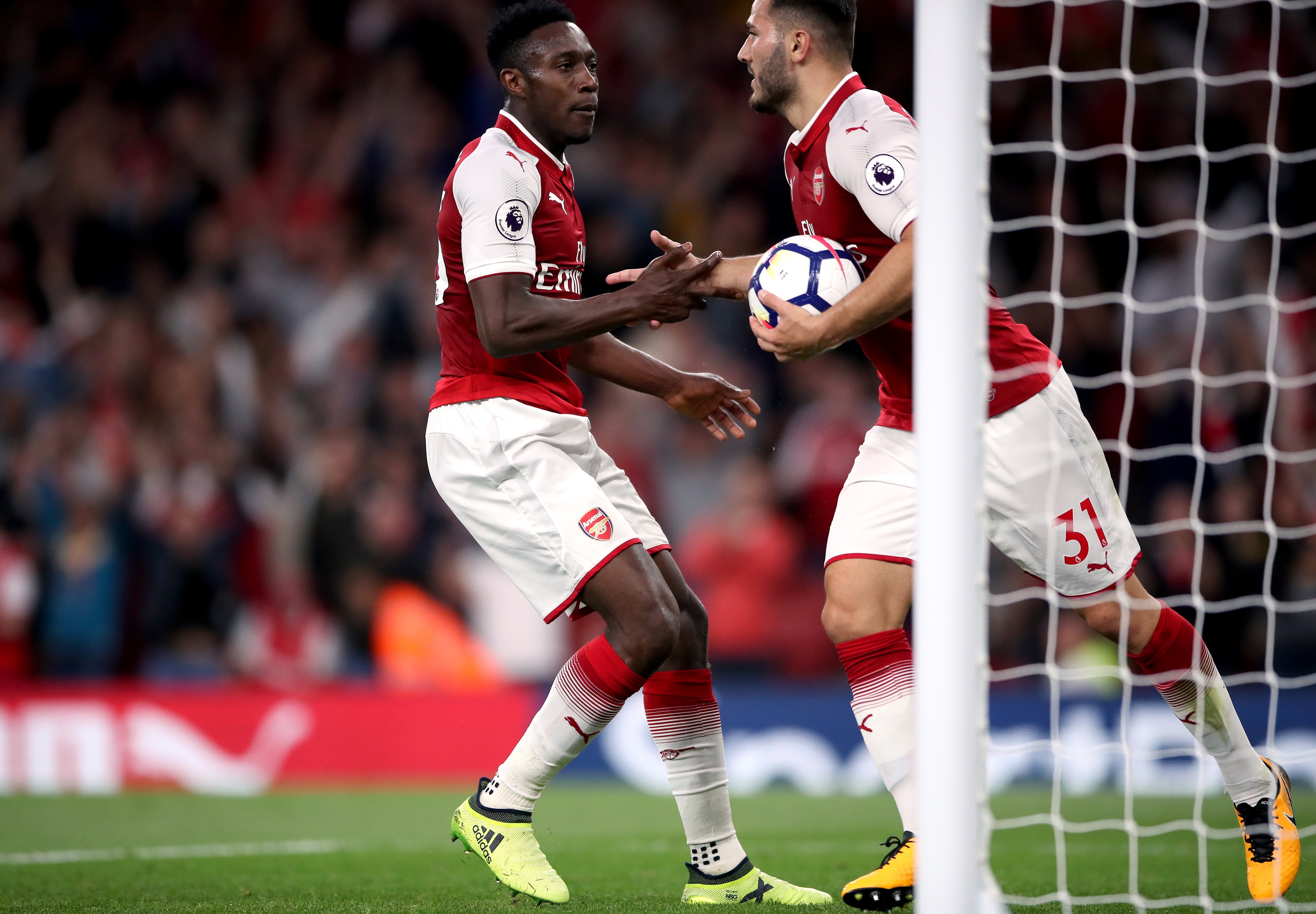 Alas, not long into the second period, the Arsenal defence was broken once again as 30-year-old Vardy headed in confidently from Riyad Mahrez's corner.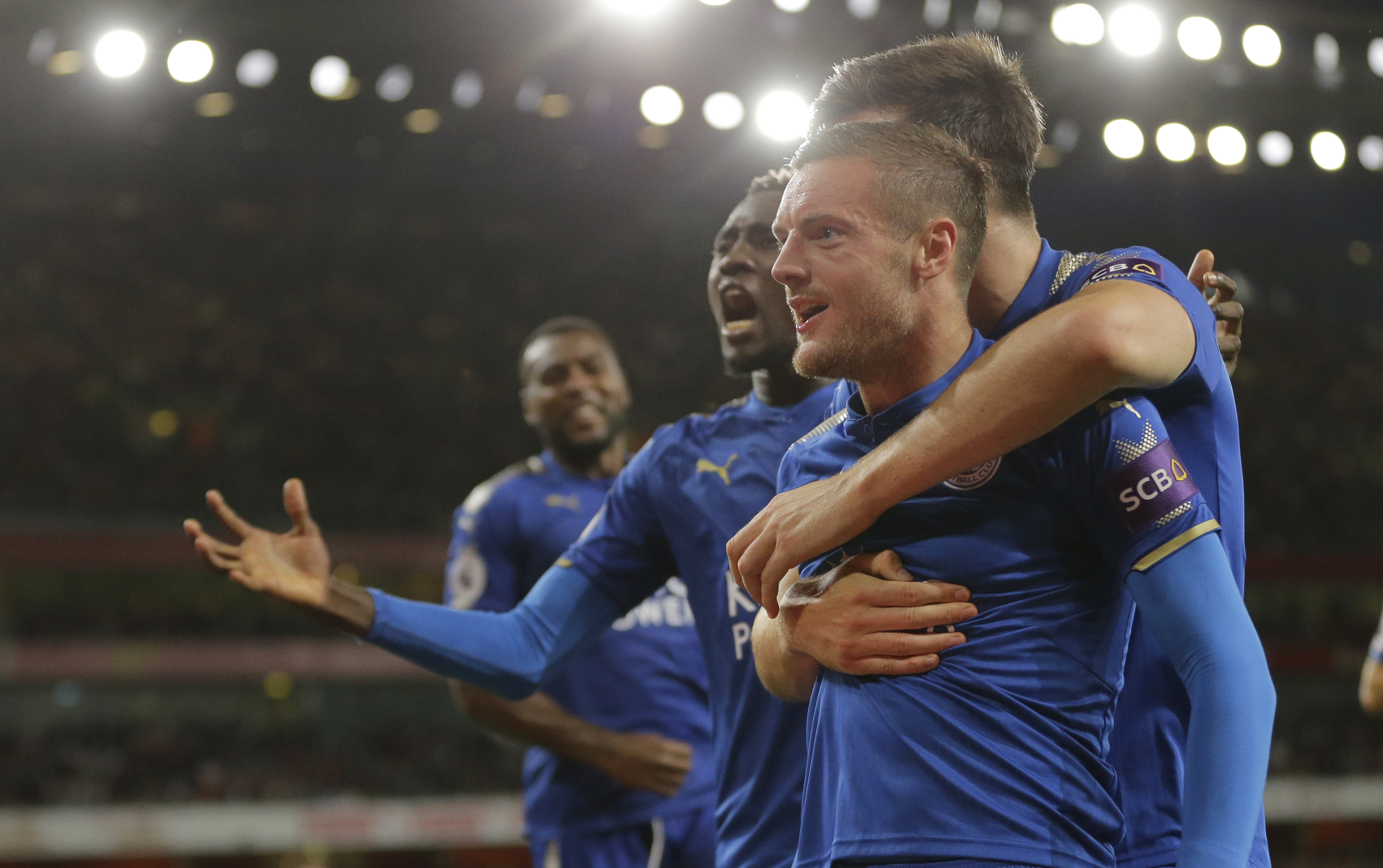 For Leicester, the roller-coaster game was giving glimpses of the style they showed to win the league 15 months ago – but for Wenger things just got that bit worse.
Wenger OUT OUT OUT

— Olly (@AlphaGiroud) August 11, 2017
But guess what? It still wasn't over.
Goals from Welshman Aaron Ramsey and veteran striker Olivier Giroud, both off the bench on Wenger's orders, yanked the Gunners back to 4-3 – with Arsenal claiming the points.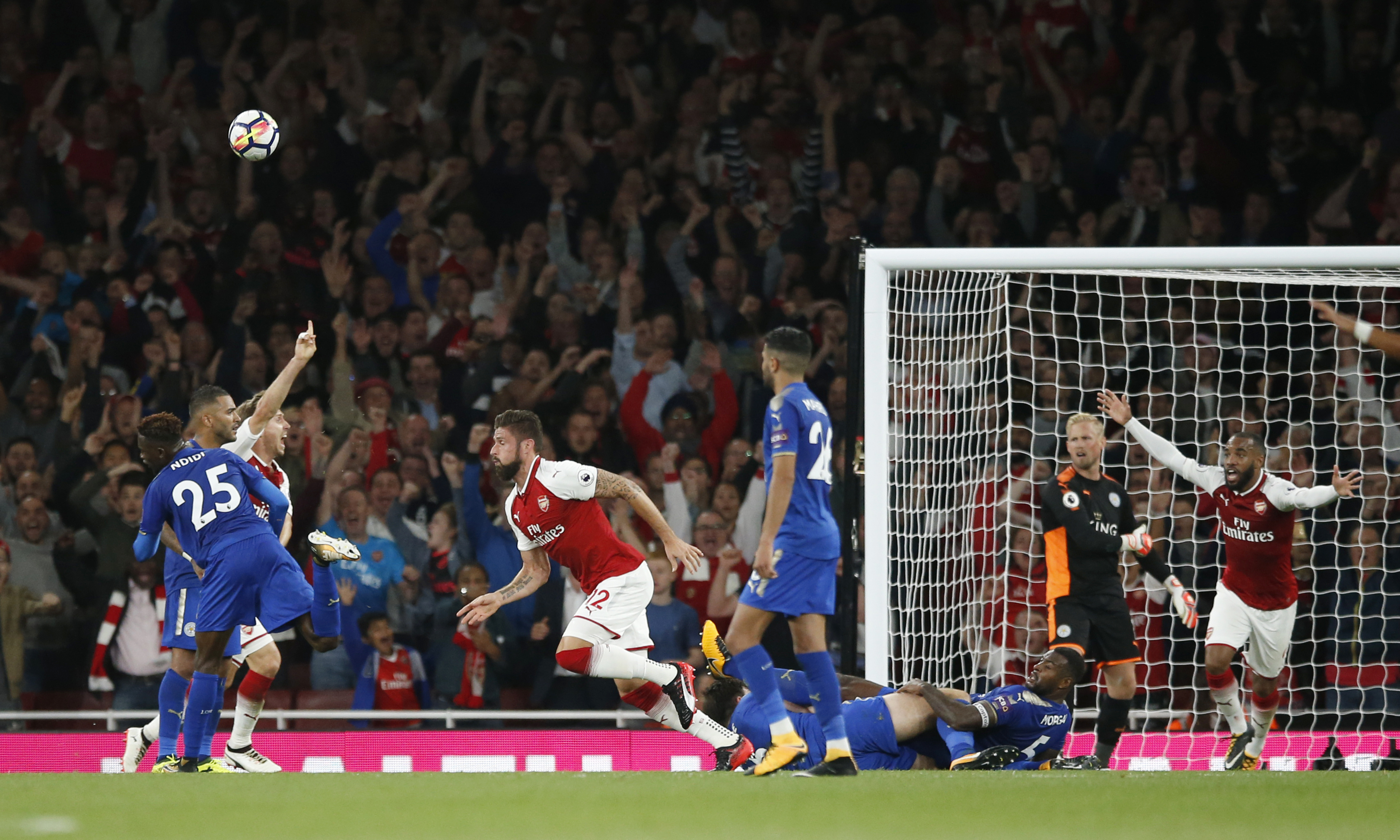 It's enough to make you breathless just reading about it, isn't it?
For Wenger though, he'll be breathing a sigh of relief.
Wenger did the correct changes. Gotta give the man the credit for tonight's victory. 👏

— Arsenal Related 🔥 (@ArsenalsRelated) August 11, 2017
Oh and in case you're wondering what that Gunners fan who seemed to help kick off the #WengerOut trend earlier was thinking?
Here he is…
FT: 4-3.
Never in doubt. #WengerIN
😂😂

— Piers Morgan (@piersmorgan) August 11, 2017
Nice one Piers.
The fiercely entertaining game undoubtedly revealed both weaknesses and strengths in Arsenal's side – but it's early days and the result certainly won't win them the league in the same way it won't lose it for Leicester.
One thing is clear though, the Premier League is back. And it's back with a bang.
6 - #ARSvLEI was only the 6th game to see seven goals scored on the opening matchday of a @PremierLeague season. Entertainment. pic.twitter.com/QhZ3CEaTyV

— OptaJoe (@OptaJoe) August 11, 2017
It's rubbish this @premierleague. Welcome back.

— Gary Lineker (@GaryLineker) August 11, 2017
Saturday's action kicks off with Liverpool's trip to Watford, while Chelsea, Manchester City and Everton are all in action across seven fixtures.
KEYWORDS:
Viral
,
Soccer
,
Wenger Out
,
UK
,
Arsenal
,
Arsene Wenger
,
football
,
Leicester
,
Premier League
,
Twitter
,
story-enriched
,
composite
Want us to email you the top news stories each lunchtime?