This football artist is putting current players in old kits and the result is retro magnificence
11/01/2018 - 15:47:00Back to Sport Home
Football fans are always debating how well current players would fare in previous teams and eras, but more importantly, how would they look?
That question has been answered emphatically by football illustrator Jimmy O'Mara, whose latest creations put current stars in kits of the past.
Wondering how Eden Hazard would look playing next to Gianluca Vialli, for example? Wonder no more.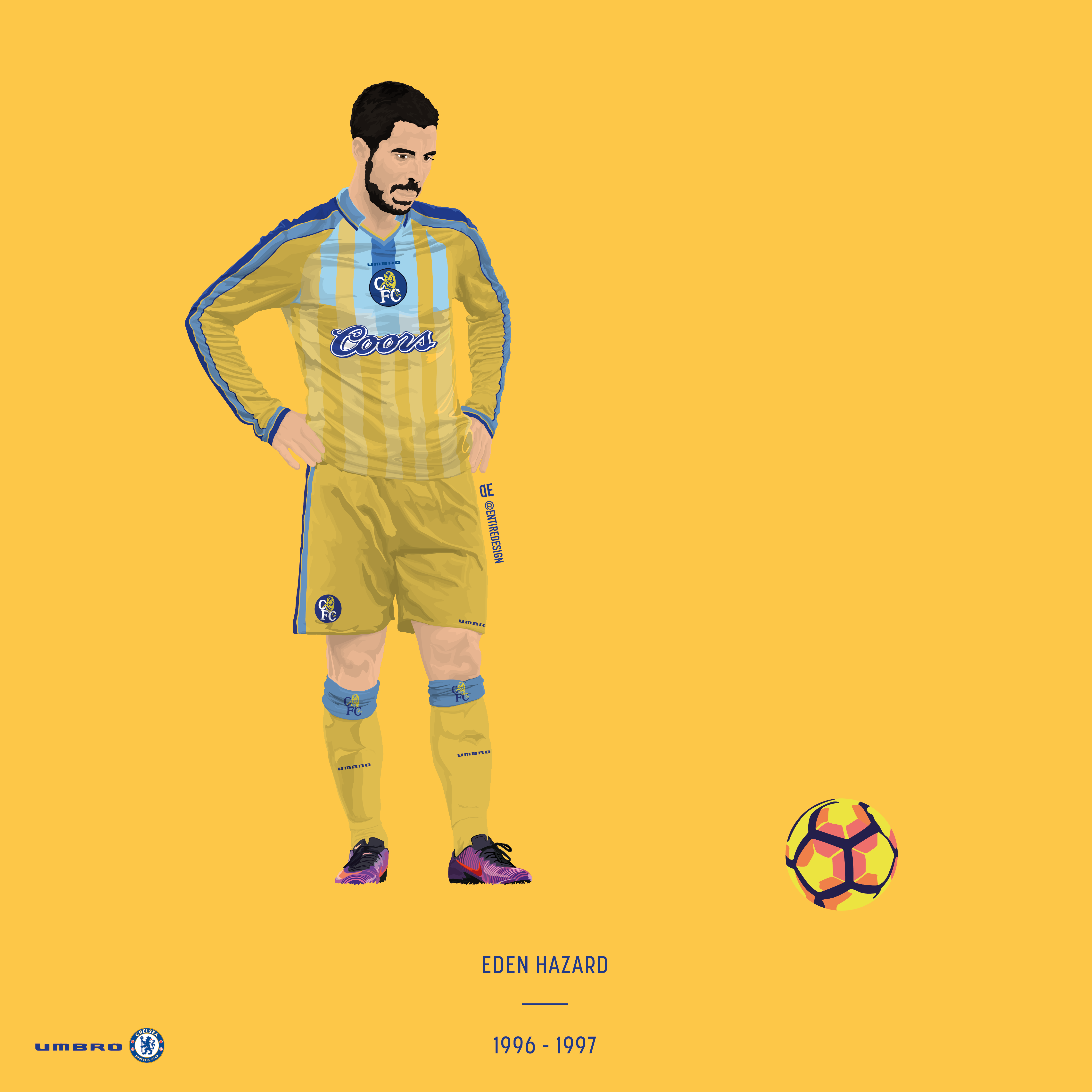 (James O'Mara/@EntireDesign_)
Hazard looks great, but he's not the only one. So do the rest of the players that O'Mara has worked his magic on.
"I've always had a keen interest in the old-school kits," said the Liverpool-supporting artist.
"And one day I just decided to see what Emre Can would look like in the iconic Italia '90 Germany kit, arguably my favourite kit of all time.
"A beautiful man for a beautiful kit!"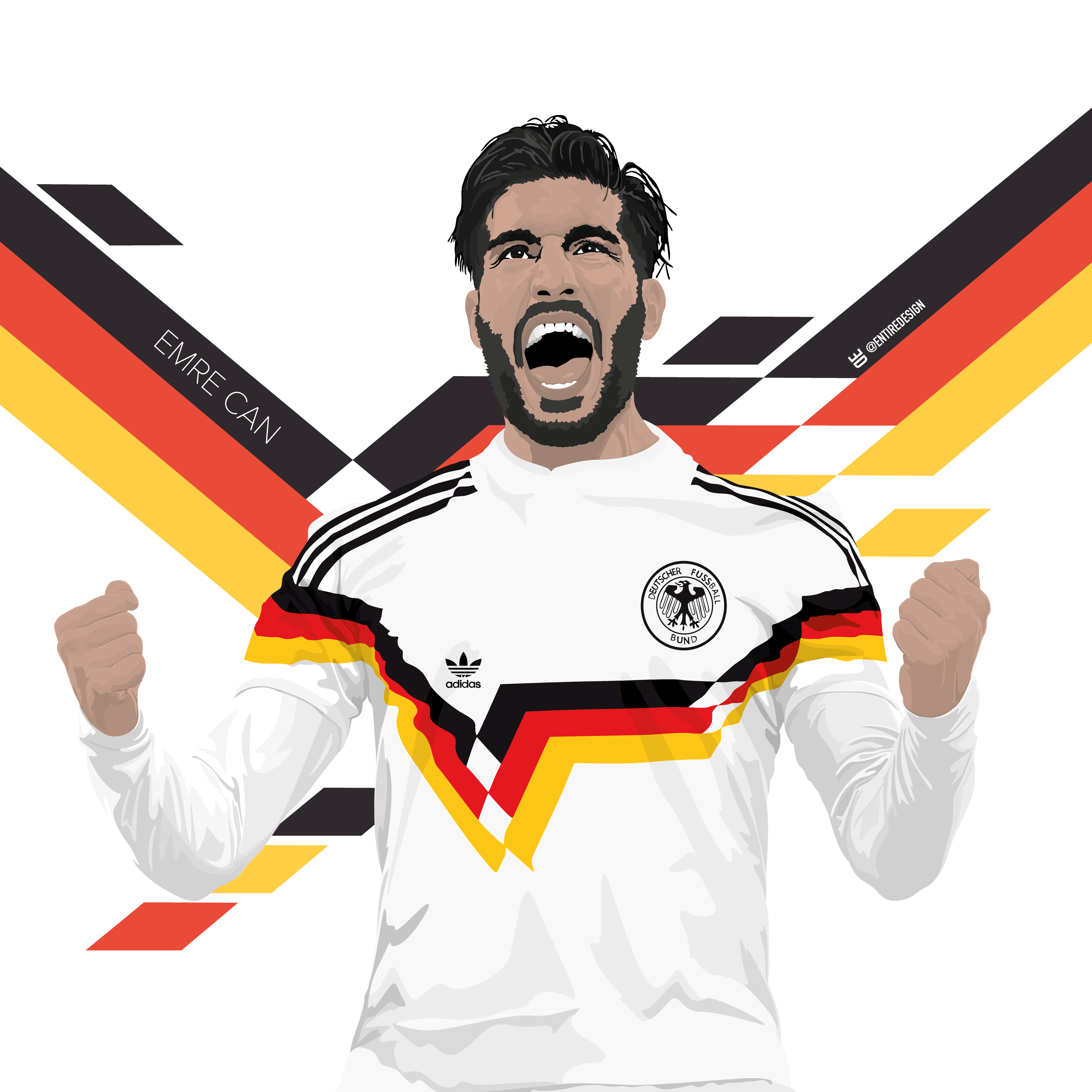 (James O'Mara/@EntireDesign_)
The result was numerous fans requesting more players in other kits, and thankfully, O'Mara was more than happy to oblige.
"The response was incredible," he said. "I was swamped with suggestions of different footballers in different kits, so I decided to make a mini series of six current players in classic international kits.
"I then moved on to club kits, and the response to those illustrations has been even crazier."
Would Harry Kane have scored hat-tricks galore in the 1980s?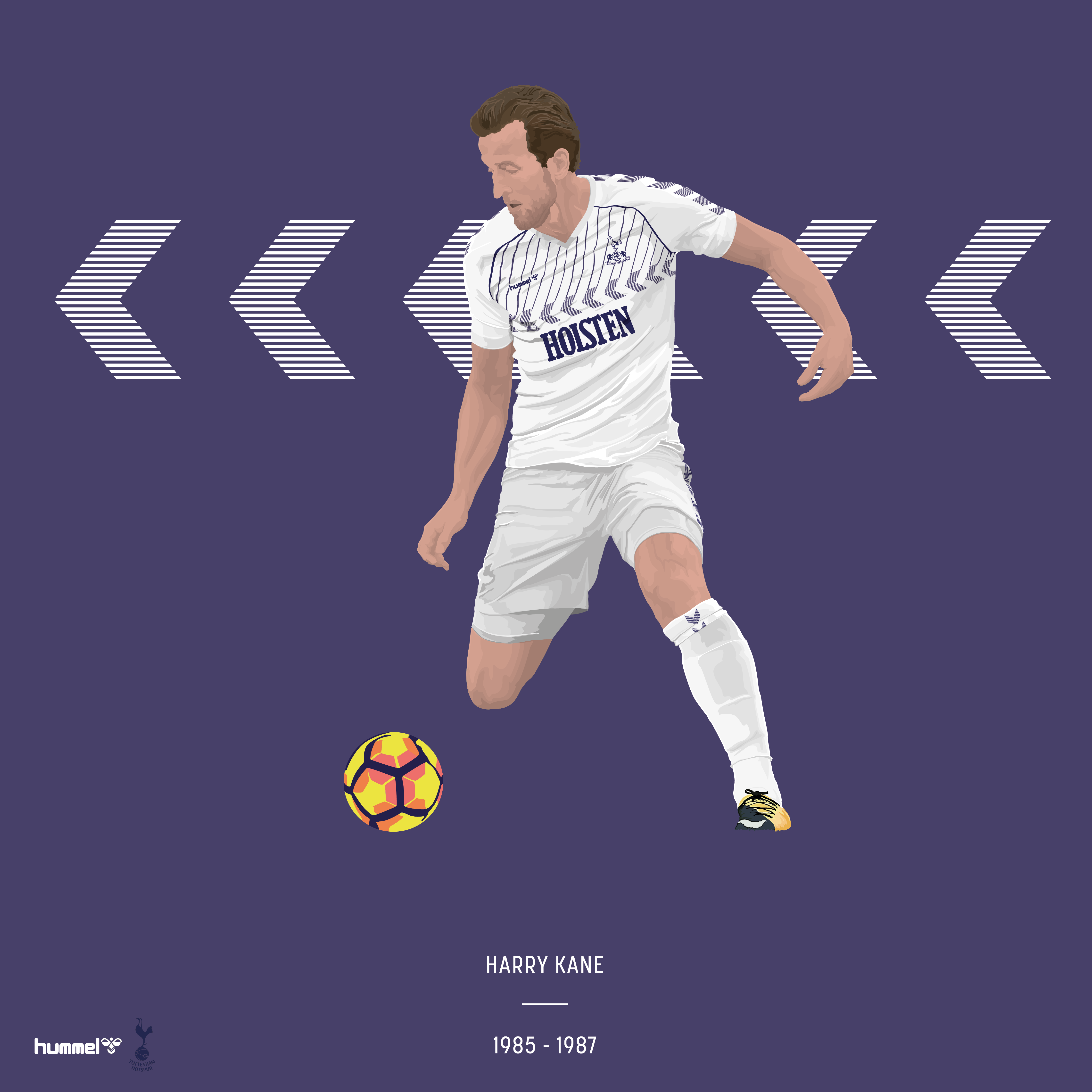 (James O'Mara/@EntireDesign_)
Might Mesut Ozil have thrived in a pre-Arsene Wenger era?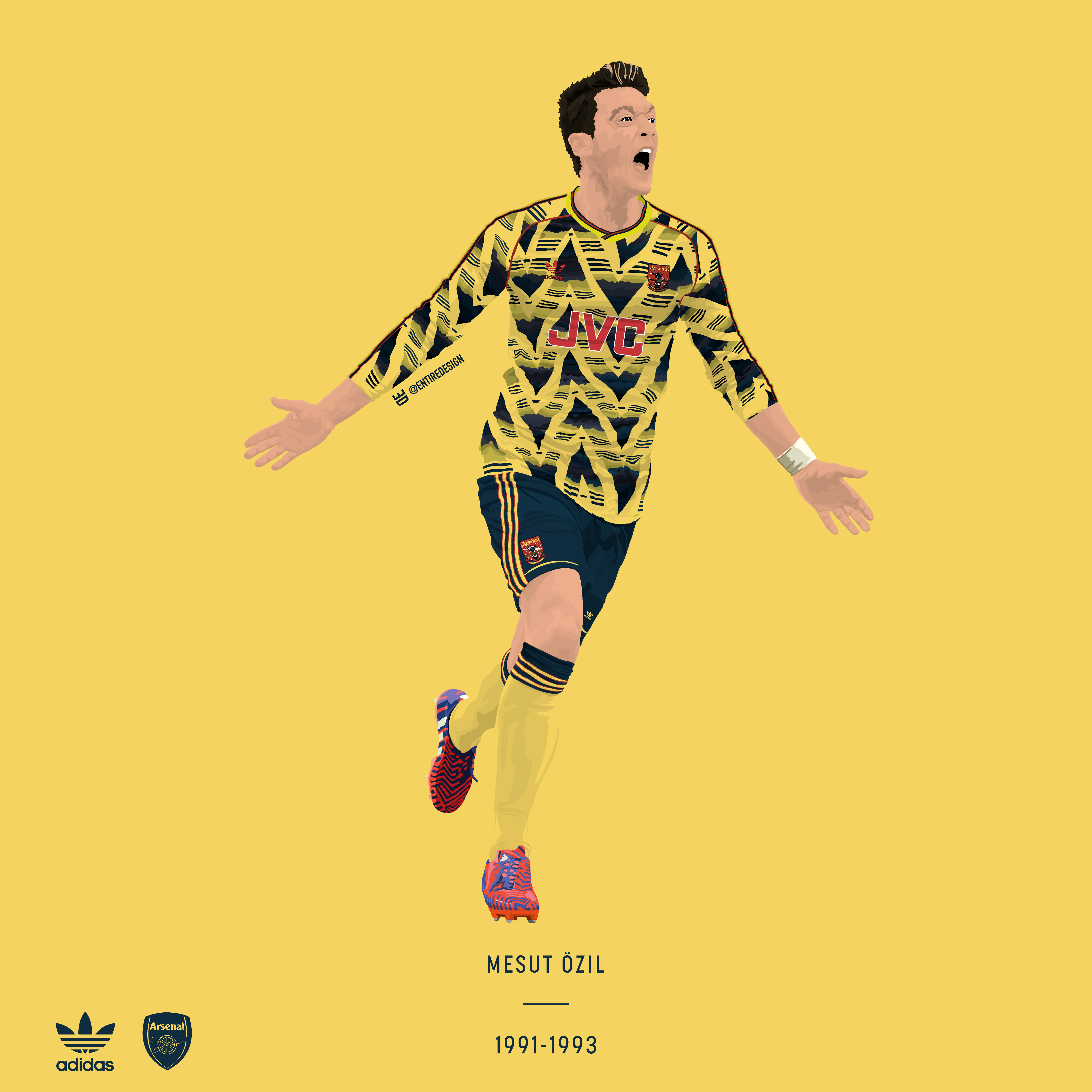 (James O'Mara/@EntireDesign_)
And what if Wayne Rooney had been a Toffee all those years ago?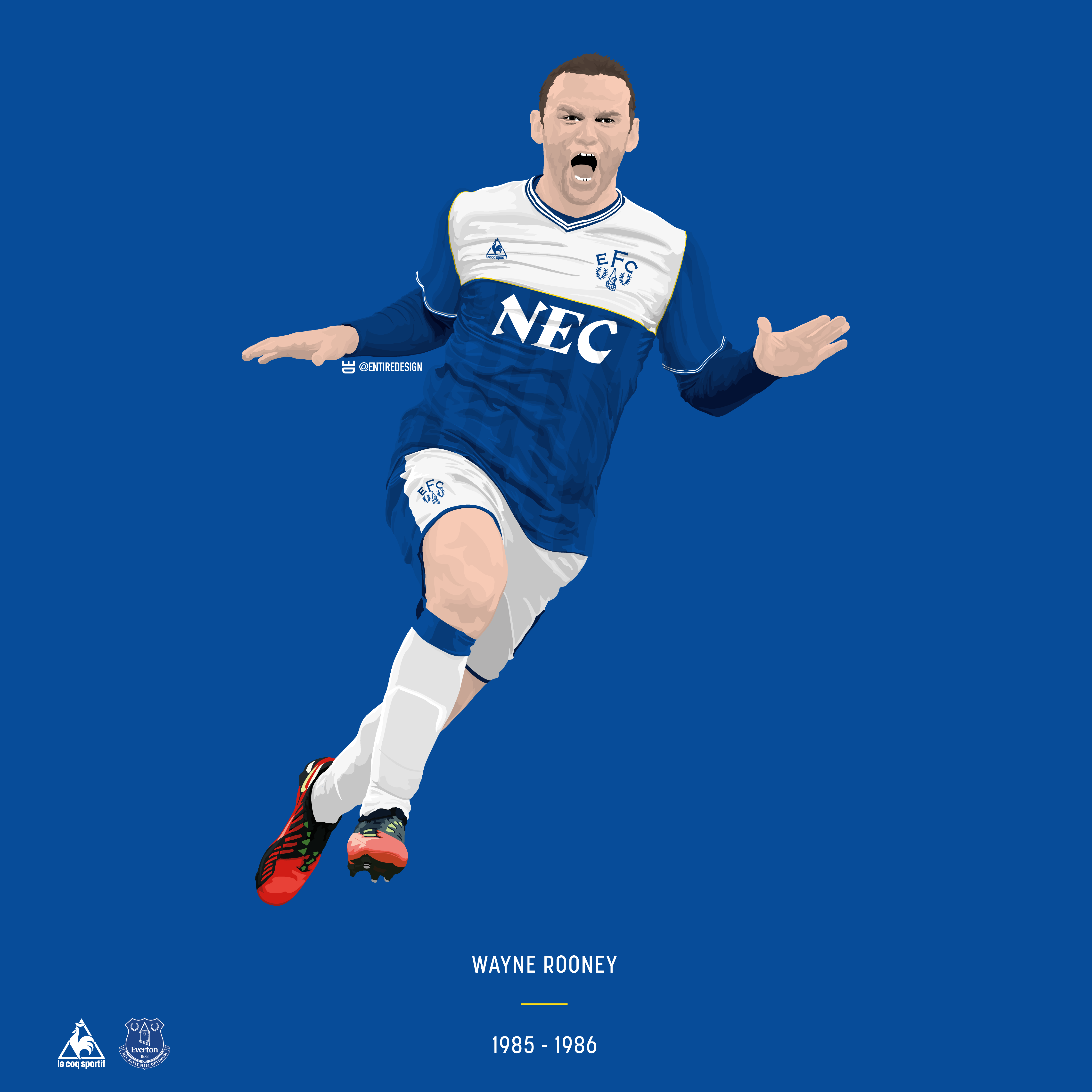 (James O'Mara/@EntireDesign_)
"I think some fans like to fantasise about current players wearing the old kit and think about what it would have been like if they'd played in the team of that era," suggested O'Mara.
"For the Virgil van Dijk illustration for example, three or four people tweeted me saying: 'Imagine if Virgil van Dijk and Sami Hyypia had been centre-back partners'."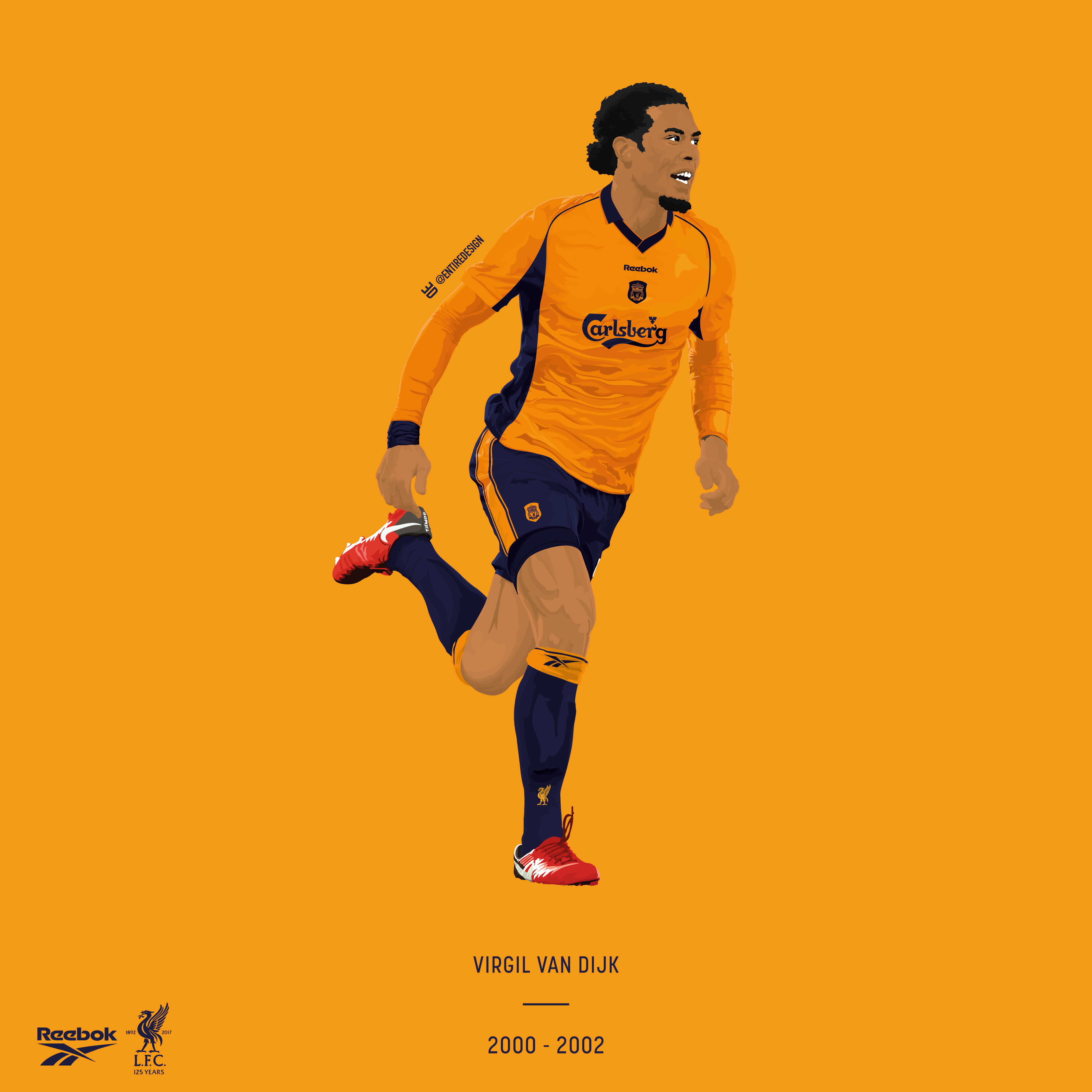 (James O'Mara/@EntireDesign_)
Would he have kept Jamie Carragher out of the team?
"I also like to think people like the idea because it's something they've never seen before," O'Mara continued.
"The juxtaposition of a retro kit and a modern player with modern football boots!"
(James O'Mara/@EntireDesign_)
The illustrator is a big fan of the beautiful game himself, so which of his designs in particular is he fond of?
"I love the old Adidas Originals kits so I'd have to say the Jamaal Lascelles one," he said.
"Also, the Ozil illustration was such a long process and is arguably the most detailed design I have ever done, so I'll say that as well just because I hope the long hours were worth it!"
(James O'Mara/@EntireDesign_)
The images have racked up thousands of likes on social media, but are there many more to come?
"I don't see how I'm going to stop," said O'Mara.
"There is an infinite number of classic and retro kits.
"That, combined with the ever-changing world of football transfers means I am going to be busy for a long time!"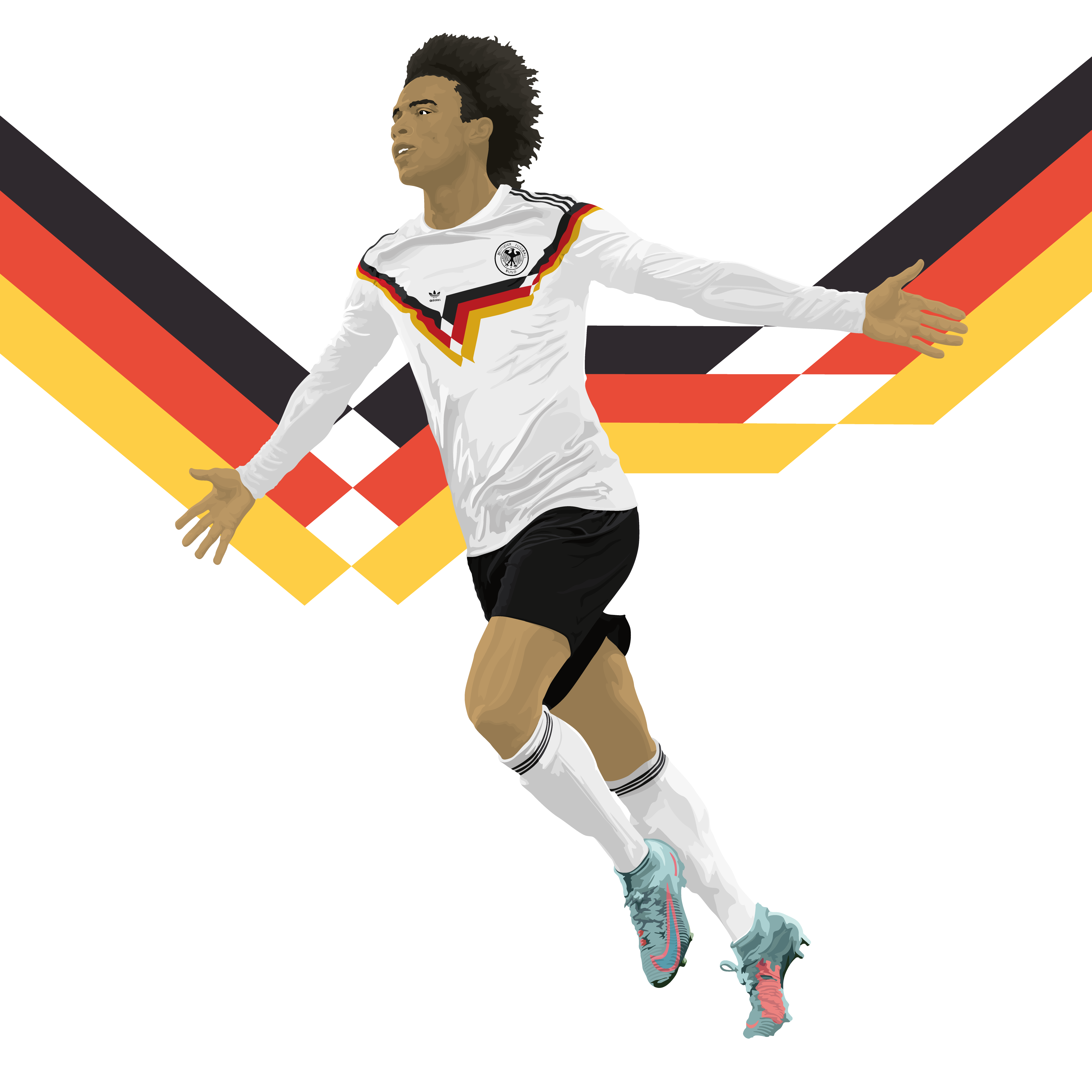 (James O'Mara/@EntireDesign_)
If the pictures that follow are half as satisfying as Leroy Sane in an old Germany kit, they'll be worth the wait.
You can keep up to date with Jimmy's work on Twitter and Instagram.
KEYWORDS:
Viral
,
Kits
,
UK
,
Art
,
football
,
Illustration
,
kits
,
Premier League
,
Retro
,
story-enriched
,
composite
Want us to email you the top news stories each lunchtime?