EA Sports revealed some Fifa 18 stats, but first asked the players to rate themselves
06/09/2017 - 19:02:13Back to Sport Home
EA Sports' Fifa ratings have become a modern source of contention among players at the top level of football.
So before they unveiled some crucial numbers behind the 2018 version of the game, EA Sports asked some of the world's best what they thought their rating should be.
It's safe to say not all of them will be pleased.
First off, players such as Arjen Robben and Dele Alli were asked to read comments made in their direction.
And while most of them were mean, they couldn't give Cristiano Ronaldo a harsh one, could they?
(EA SPORTS FIFA/YouTube)
When it came down to the player ratings, there was a real mix of approaches.
Paris St Germain forward Angel Di Maria, perhaps jokingly, guessed 93, but received an 84, while Tottenham's Alli went for 85 or 86, but "nowhere lower though" – his 84 might sting.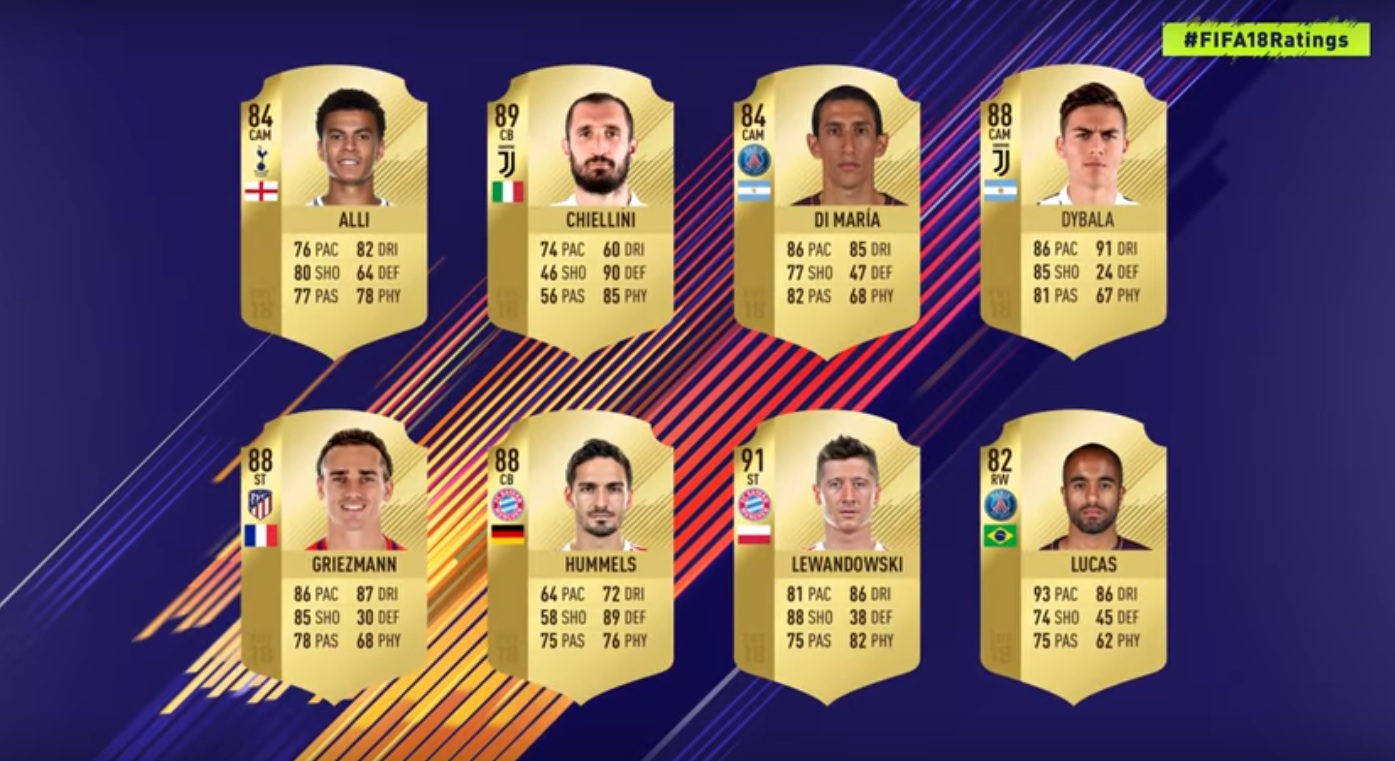 (EA SPORTS FIFA/YouTube)
Meanwhile Bayern Munich striker Robert Lewandowski's guess of 90 was one shy of the 91 he was given, and his team mate Robben got his rating spot on: 88.
(EA SPORTS FIFA/YouTube)
As for Ronaldo? It looks like all will be revealed… just not yet.
KEYWORDS:
Viral
,
Sci-Tech
,
Fifa 18
,
UK
,
Cristiano Ronaldo
,
EA Sports
,
Fifa 18
,
football
,
ratings
,
story-enriched
,
composite
Want us to email you the top news stories each lunchtime?