Sergio Perez said he has patched up his differences with title rival Max Verstappen's father following his victory snub in Saudi Arabia.
Perez heads into the third round of the season in Melbourne just one point behind his teammate in the standings, and is effectively Verstappen's sole championship challenger given the dominance of Red Bull's machinery this season.
A fortnight ago in Jeddah, Jos Verstappen sparked a social media storm when he kept a straight face and failed to offer a congratulatory handshake to Perez as the Mexican celebrated with his Red Bull mechanics.
Jos Verstappen getting caught up in the Sergio Perez celebrations 😅 pic.twitter.com/R8vXNNQ4Cw

— ESPN F1 (@ESPNF1) March 19, 2023
Max Verstappen finished runner-up to Perez after he started 15th following a driveshaft failure in qualifying.
The footage portrayed a divided Red Bull camp, but speaking to the PA news agency, Perez insisted: "I have a good relationship with Jos. We respect each other. We know this is sport, and that is how we treat it.
"We shook hands but they probably didn't show that. I saw a few things were written on social media, but sometimes people like to create stories that don't exist.
"He wasn't smiling much but you don't have to smile every day and all the time.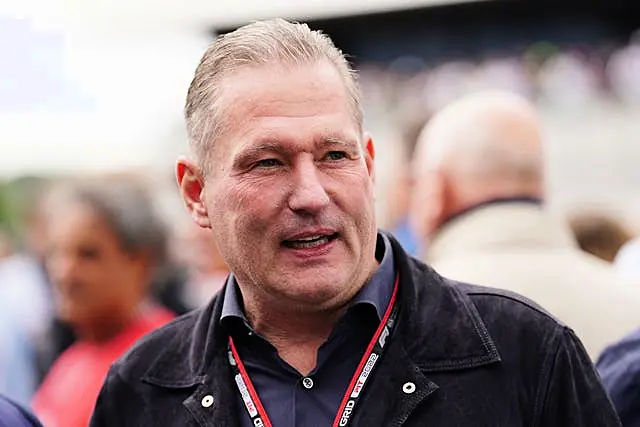 "I drive cars, I work hard with my team but I have a life out of the sport and once I am out of this paddock I am totally out of this environment. It is important to be able to disconnect because it is a waste of time if you keep tracking all the rumours."
Perez's win in Saudi Arabia, the fifth of his career, provided some hope that Verstappen will not cruise to a hat-trick of titles.
"I want to be a world champion," read a tweet on Perez's account in the aftermath of his victory only for the post to be deleted and then reposted without stating his title ambitions.
"As you can imagine, I don't manage my social media at all times," said Perez. But presumably he wants to become champion of the world? "Of course," he replied. "That is clear."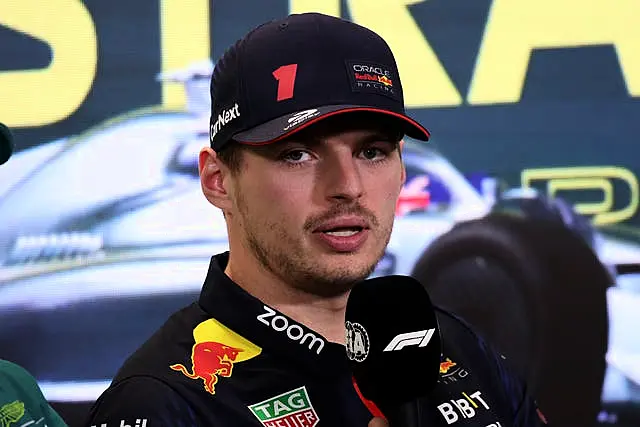 Standing in Perez's way is Verstappen. The Dutch driver won 15 times last year. Perez, in identical machinery, claimed just two victories in a team perceived to be built around the Dutchman.
But does Verstappen have any weaknesses that Perez can exploit?
"I don't think there is anyone out there that is perfect," answered Perez, 33. "We are all human beings and we all have ups-and-downs.
"But there is no other driver in such good form as Max. I am aware of that and that is why I need to bring my A-game every single week."
Verstappen clocked the fastest time in Friday's sole dry running at Albert Park, with Lewis Hamilton second, four tenths back. Perez was third, half-a-second back.
Hamilton, who finished fifth at the first two rounds, has already written off his chances of competing for a record eighth title this year.
🏁 FP1 CLASSIFICATION 🏁

Max Verstappen finishes on top in an action-packed FP1 in Melbourne! 🍿🤯#AusGP #F1 pic.twitter.com/VTahnRhkUL

— Formula 1 (@F1) March 31, 2023
His contract with Mercedes expires at the end of the year, and inevitable questions linger over the 38-year-old's future on the grid.
"Lewis is still very motivated," said Perez. "But I guess it depends on what level of car he can get.
"We all know that being in F1 is great, and it is all of our dreams, but after so many years it must be worth it (to stay).
"Time passes by and every single year you compete it will not come back to you because you are just a Formula One driver and nothing else. You cannot have a life out of the sport.
"There must to be a very good reason for him to keep going, and whether he believes he can win a world title will be the main factor behind his decision."