Rugby commentator Jonathan Davies lost his voice during Wales v France and the internet felt his pain
18/03/2017 - 17:32:45Back to Six Nations 2017 Sport Home
BBC commentator Jonathan "Jiffy" Davies was forced to leave the commentary box after losing his voice live on air during Wales's game against France.
The former Wales player was taking on his usual role as a TV pundit at the RBS 6 Nations game alongside Brian Moore and Eddie Butler when it became apparent something wasn't quite right with his voice as he became almost inaudible to millions of TV viewers.
And the internet felt Jiffy's pain:
I think Jonathan Davies should be sent home sick... it's hurting me just listening to him!

— Tracey Hammond (@LaMinx541) March 18, 2017
Think it's gonna be an early bath for Jiffy from the commentary box. His voice is shot #6nations

— Anthony (@Antz_e) March 18, 2017
Someone get Jonathan Davies a lemsip #wales #SixNationsRugby

— Anwen Jones (@anwenjones4) March 18, 2017
@JiffyRugby rest your voice butt!! 😷😷

— mark davies (@markvdavies) March 18, 2017
What has happened to Jiffy's voice? @SixNationsRugby

— Sally Davies (@sallydavies27) March 18, 2017
#FRAvWAL oh gawd, poor poor Jiffy. Can someone give him some honey and lemon?

— Helen Mackness (@helen_mackness) March 18, 2017
Oh man, somebody @BBCSport get Jiffy a hot toddy or a Strepsil or something! Poor man's throat must be killing him! #FRAvWAL #6nations

— Lisa Stephen (@LisaInAbdn) March 18, 2017
Poor old jiffy sounds like he needs a good gargle 😝 #FRAvWAL

— Jaq (@Jacquie__) March 18, 2017
Some thought this didn't bode well for the Welsh team: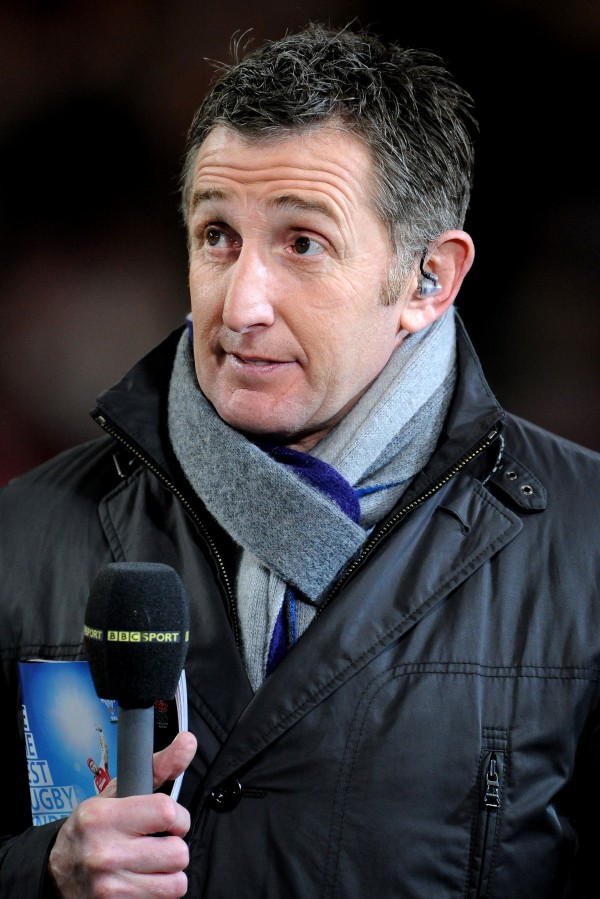 Without Jiffy I'm not sure how well Wales are playing?

— Carl Whitehead (@CarlWhitehead3) March 18, 2017
Jiffy has got no voice and Wales losing... what a start! #FRAvWAL

— Rob Sutton (@RobSutton22) March 18, 2017
In a twist of fate, Wales ended up losing to 20-18 to France. Although we are certain Jiffy had nothing to do with it.
Want us to email you the top news stories each lunchtime?