Ronnie O'Sullivan turned his so-called grudge match against Hossein Vafaei into a demolition job as he won their second round match at the World Snooker Championship 13-2 with a session to spare.
O'Sullivan reeled off seven consecutive breaks of 50 or more, including two centuries to complete his victory, before embracing his vanquished opponent who had been made to pay for his pre-match barbs.
It was O'Sullivan's biggest second round win in more than 20 years at the Crucible and the first time he has won a match with a session to spare since 2014.
All smiles at the end of the day ❤️#CazooWorldChampionship | @CazooUK pic.twitter.com/UyX1sLwh15

— World Snooker Tour (@WeAreWST) April 22, 2023
Commentating for the BBC, Stephen Hendry described O'Sullivan's win as a "humiliation", but the seven-time champion was in forgiving mood at the finish, offering his shell-shocked opponent a warm embrace.
Vafaei had criticised O'Sullivan for perceived disrespect before their last 16 showdown, and was roundly criticised for smashing the balls from his opening break-off shot in the match on Saturday.
O'Sullivan punished Vafaei for a series of missed chances, the first of which, an easy blue, allowed the favourite to extend his lead with a break of 48.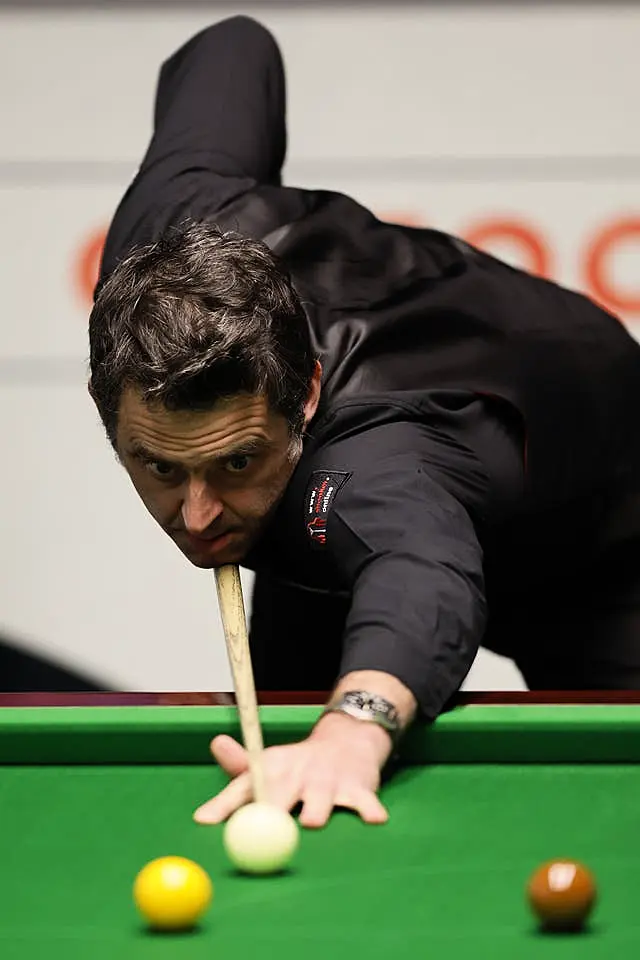 Vafaei was once again punished in the next, a break of 59 coming to an end with a missed green, and O'Sullivan stepped up with a hard-earned 58 clearance to take the second frame of the day in style.
A frame-winning break of 68 swiftly followed, and Vafaei's frustrating inconsistency was once again on show in the next, when he carved a 32 only to miss a red in a rash split which let in O'Sullivan for an 83 clearance to make it 10-2 at the mid-session interval.
The one-sided action continued after the break as two missed pinks served up O'Sullivan with a frame-winning 64, followed by his historic 1,200th career century to move one frame from victory.
When Vafaei's miserable afternoon continued with a simple missed black off the spot, O'Sullivan duly returned to knock in another century, a 116, to win the match in style.