Does Roger Federer's victory in Indian Wells prove he's finally got the better of Rafael Nadal?
16/03/2017 - 09:33:47Back to Sport Home
Roger Federer playing tennis is a thing of beauty, but when he's hitting the ball to Rafael Nadal it's one of the most perfect fixtures in sport.
It's usually a tense and tightly fought encounter; however, in Indian Wells this week, the 35-year-old Swiss swept aside the Spaniard five years his junior 6-2 6-3 – the first time he has beaten Nadal in straight sets since 2012.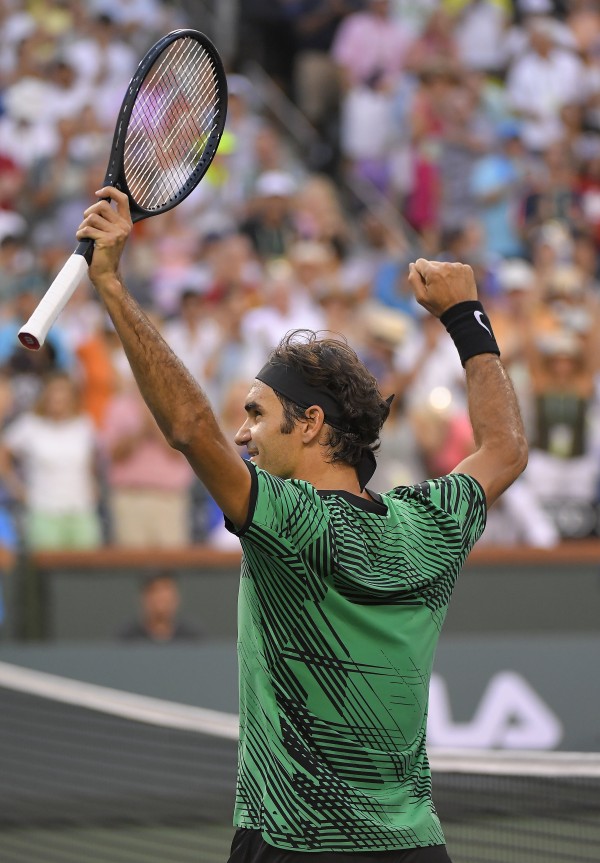 Let's just recap why Federer's seemingly easy victory is such a big deal.
This was the pair's 36th meeting but only Federer's 13th win and his third in a row as well. Thirty-year-old Nadal historically has had the upper hand over his Swiss counterpart, winning five in a row prior to Federer's recent victories.
It might be easy to say Nadal is slowing down. However, only in January Federer won his 18th grand slam by beating the Spaniard in an epic five-setter at the Australian Open – so it would be inaccurate to simply view the Indian Wells match as Nadal's loss.
Recently it has been the case of a resurgent legend, and as such Federer's victory has been drawing a lot of plaudits.
Roger Federer, at 35 years young, has just demolished Rafa Nadal in 67 minutes (6-2, 6-3). A truly remarkable athlete. The Greatest.

— Liam Canning (@LiamPaulCanning) March 16, 2017
Today I'm reminded of @andyroddick saying "I learnt a long time ago to stop being surprised by anything Roger Federer does".

— F1ONA (@federering) March 16, 2017
The win is Federer's 1,090th of his career. This is second in the open era only to Jimmy Connors' 1,256 – whose career spanned 24 years to Federer's current 19.
On the evidence of his recent form who's to say Federer won't meet the American veteran's tally of years in tennis – perhaps he could play until he is 40?
Whether he chooses to or not, for the sake of Federer's mark on tennis's Twitter game we hope he stays as long as possible. Take a look.
Afternoon commute from the office @BNPPARIBASOPEN pic.twitter.com/8Xv5YtWsSM

— Roger Federer (@rogerfederer) March 15, 2017
Desert night, under light, great fight pic.twitter.com/JaJ5aY1YO4

— Roger Federer (@rogerfederer) March 15, 2017
Sunset boulevard in Indian Wells pic.twitter.com/J5wuQ50MhP

— Roger Federer (@rogerfederer) March 16, 2017
Who needs sports photographers, eh?
Tennis aside, we think Federer definitely has the upper hand on Twitter.
Preparing today's match 😉 pic.twitter.com/bhNPawCu45

— Rafa Nadal (@RafaelNadal) February 28, 2017
Getting ready for the final! pic.twitter.com/AOVlXyPCOr

— Rafa Nadal (@RafaelNadal) March 5, 2017
March 10, 2017
Hmm…
(Sorry Rafa – we do love you too.)
Want us to email you the top news stories each lunchtime?