Ireland star Johnny Sexton insists having one final chance to become a Grand Slam-winning captain is positive pressure as he edges closer to his probable Guinness Six Nations swansong.
Andy Farrell's in-form side are in pole position for the title and on course for a tournament clean sweep going into crunch clashes with Scotland and England.
Ireland have clinched just three Grand Slams in the history of the championship, with Sexton part of the squad which last achieved the feat, in 2018.
Watch Johnny Sexton's Press Conference as he looks ahead to Sunday's battle against Scotland at Murrayfield ⬇️#TeamOfUs | #GuinnessSixNations

— Irish Rugby (@IrishRugby) March 9, 2023
The veteran fly-half is expected to retire following this year's World Cup but does not feel unduly burdened by current circumstances as he attempts to sign off a stellar Six Nations career in style.
"Pressure is pressure," he said ahead of Sunday's visit to Murrayfield. "It's been there for the last 10, 15 years in various forms. This is a good pressure.
"You've one shot, you want to do well.
"But at the same time it's not about me, it's about the team and building and trying to do something that we set out to do. That's ultimately what it's about."
Ireland top the championship standings on the back of bonus-point wins over Wales, France and Italy.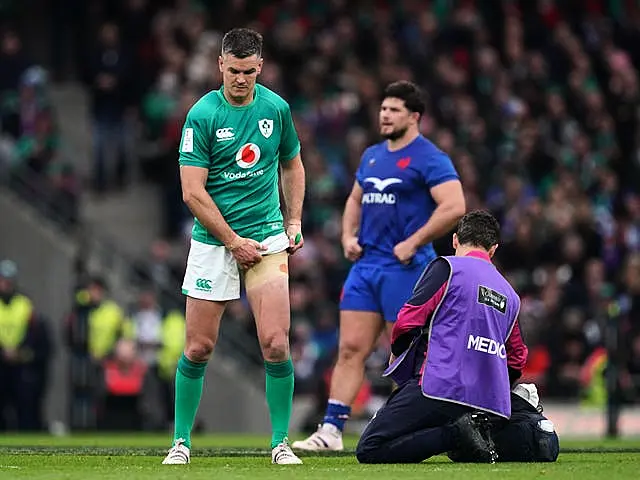 Sexton, who made his Six Nations debut in 2010 and has won the title three times, is set to return to action at Murrayfield after sitting out the round-three win in Rome due to a groin issue sustained against Les Bleus.
The 37-year-old has urged his team-mates to "cherish" a rare opportunity for Grand Slam glory.
"It's about embracing it, it's about realising that it's not always like this," he said.
"Going back a couple of years, we'd lost our first two games and we were fighting for a bit of respect, a bit of pride, whatever.
"So it's not always like this. You've got to cherish it. Where else would you rather be? Would you rather be fourth and playing for nothing?
🏉 A reminder of how the table looks before round 4 next weekend 💪#GuinnessSixNations pic.twitter.com/2E9eVkWO51

— Guinness Six Nations (@SixNationsRugby) March 5, 2023
"It's where we want to be. You can't get away from that so it's just about driving home process, driving home performance, driving home the things that matter."
Sexton watched from the stands at Stadio Olimpico due to his latest fitness setback, having begun the competition with a lack of game time after undergoing cheekbone surgery at the start of the year.
The Leinster man admits his enforced four-week break between games is not ideal but is confident it will not be a major issue.
"You'd rather be playing, for sure," he said.
"I think what you learn is, you have to prepare well, you have to train well, you have to try and put yourself into game situations to taking training seriously, even your kicking practice and stuff like that. Making sure you've got a real focus to it.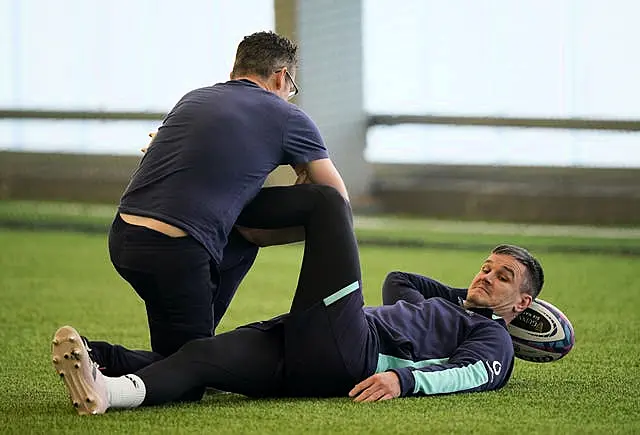 "I suppose the thing that you don't get to replicate is the intensity but you try and train hard and make sure you're as well prepared.
"But nothing ever comes close to Test match rugby. But look, I'll be ready come Sunday. Like you said, I've had longer breaks.
"Luckily I've had a couple of games under my belt since the face injury, so yeah, it's not ideal, but it is what it is."