John Terry proves he's still got the skills to pay the bills with goal-laden Instagram video
20/04/2017 - 21:32:17Back to Sport Home
In a Chelsea career spanning three decades, John Terry has always had a goal or two in him.
The 36-year-old defender has contributed 40 Premier League goals in almost 20 years at the club – and on the evidence of this Instagram video, he's still got plenty to offer in the penalty area.
Perhaps a lower league club could sign him as a reserve forward… stranger things have happened.
First up, a long shot across the training ground, which curls and bobbles its way into a goal from a good 50 yards.
Next up, a very tidy left-footed finish past the goalkeeper, demonstrating Terry's ability with both feet.
Third in the montage is a lovely first-time finish from the edge of the box – was Terry meant to play defence?
And finally, a deliciously cheeky chip which, but for a few inches, would have crept into the back of the net.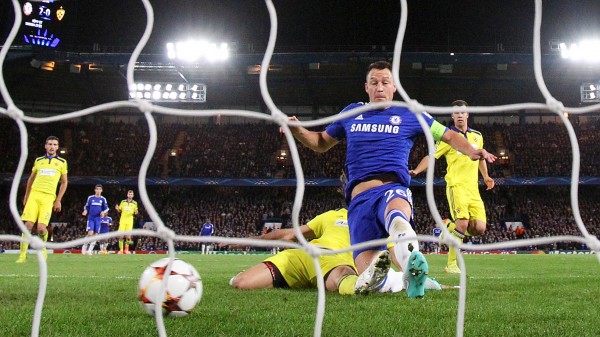 However, with a move to another Premier League side rumoured, the centre-back could well be scoring goals against Chelsea goalkeepers for real next season.
Want us to email you the top news stories each lunchtime?