Stormzy: Grime deserves a spot on the main stage
20/08/2017 - 20:37:47Back to Showbiz Home
Stormzy called for grime artists to play on the main stage at V Festival every year as he performed an energetic set in the pouring rain.
The Mercury-nominated star treated the crowd at Hylands Park in Chelmsford to tracks from his album Gang Signs and Prayer as he said: "I've been waiting for this show all year. I don't even think you guys understand.
"I was a last-minute replacement last year, so when I come to Chelmsford I am not coming to play games. We are coming to turn up.
"We have to come to show V Festival why grime needs to be on the main stage every time."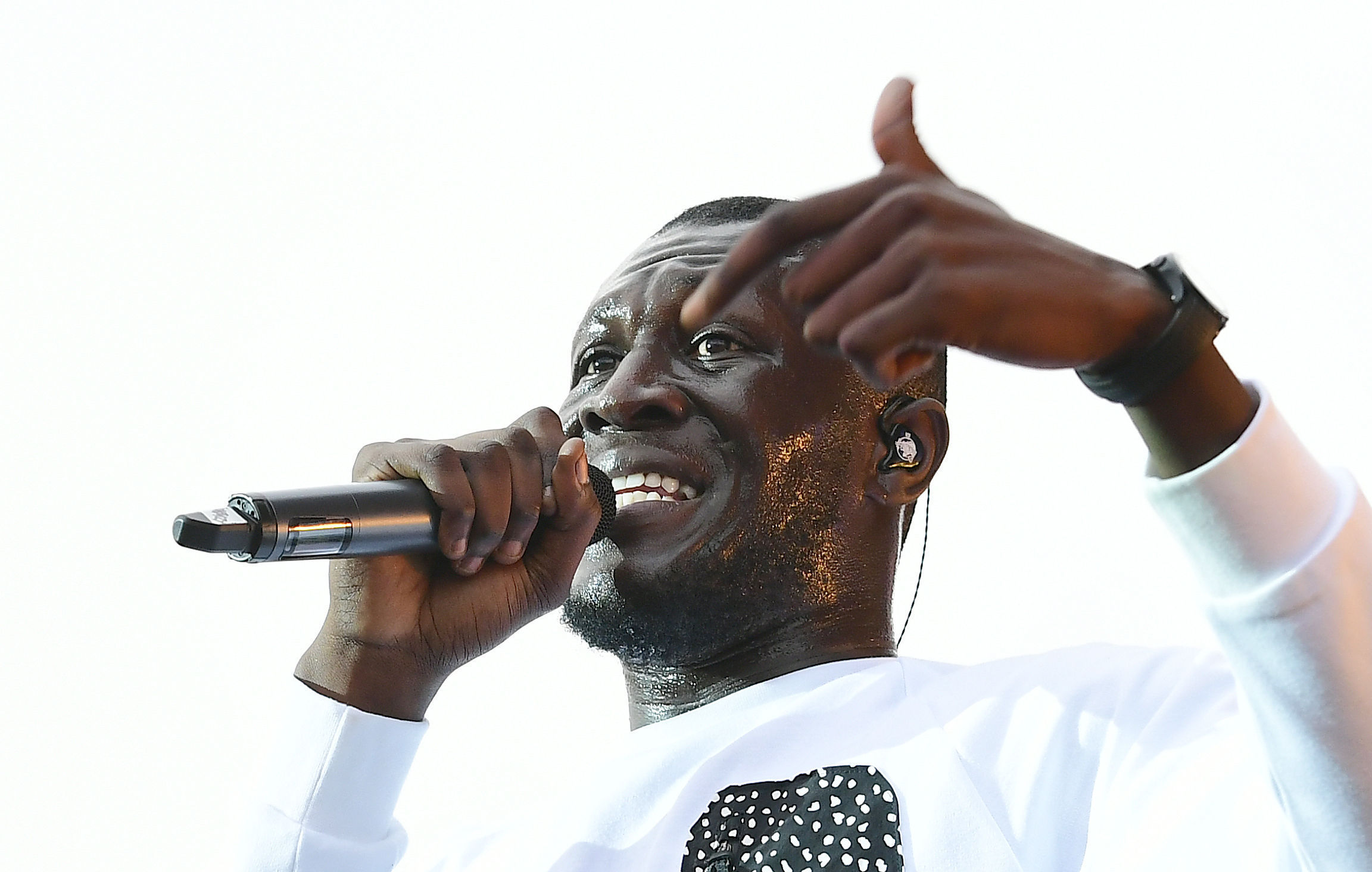 The musician, who played the festival's other location in Staffordshire on Saturday, said: "Since this is closer to home, let's do the special guest thing," as he welcomed Lethal Bizzle to the stage to perform Fester Skank.
He also gave a special shout-out to Love Island stars and rap enthusiasts Kem Cetinay and Chris Hughes, who were watching him from the side of the stage.
He said: "I have had a lot of tweets about two people and whether they are going to join me on stage, they are not on the stage but they are right there, my brothers Kem and Chris. It's going to pop off later."
He appeared on stage dressed in a white sweatshirt and shorts as he performed tracks including Shut Up, Cigarettes and Cush and Ed Sheeran's Shape Of You, Big For Your Boots and Know Me From, and encouraged fans to dance in the rain.
Less than a minute into WickedSkengMan4 he re-started the track after telling the crowd to bring more energy.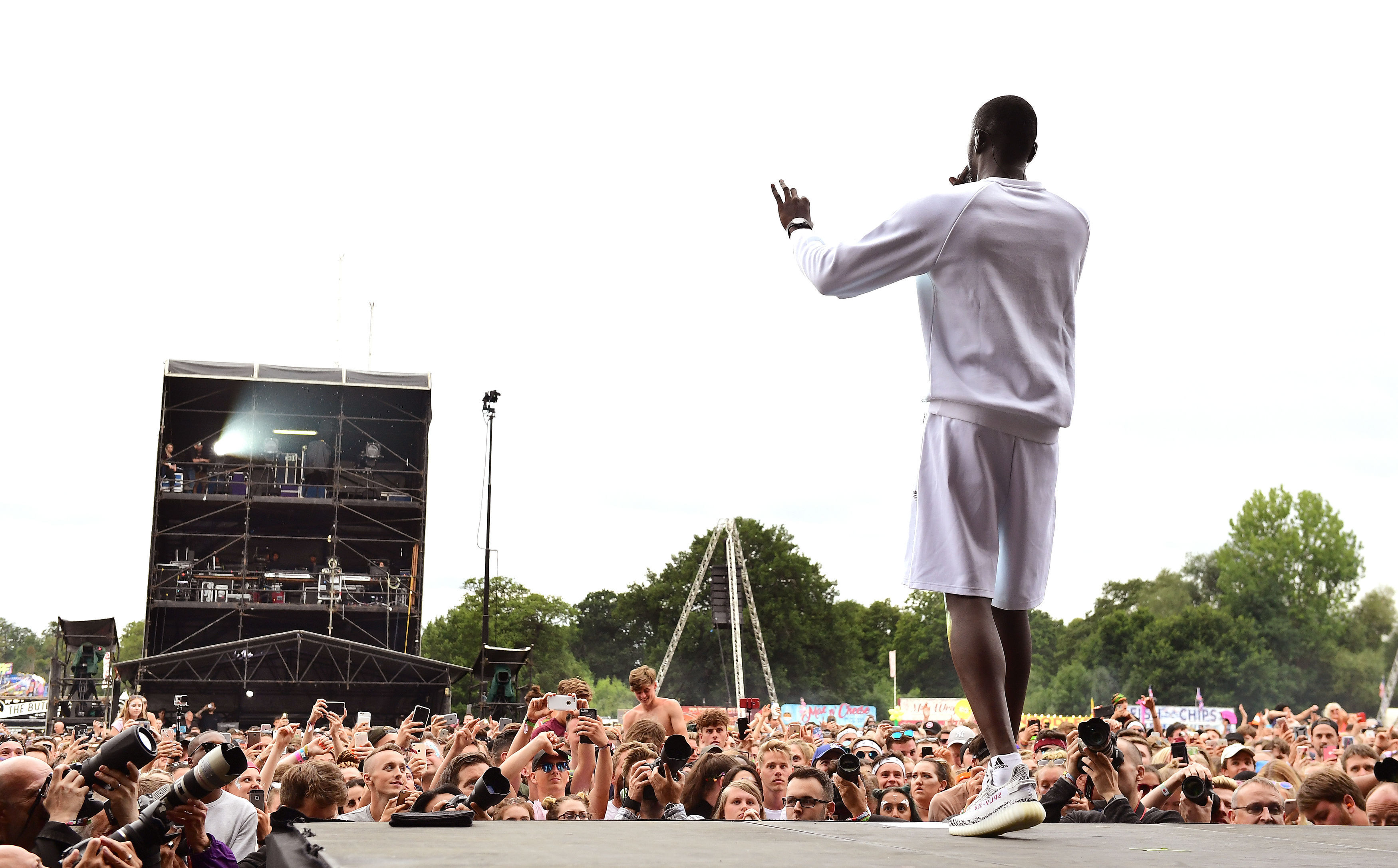 He finished his set with his track Blinded By Your Grace, during which he was joined by a gospel choir dressed in white robes.
After his performance, he ran up and down the front row of the crowd, giving his sweatshirt to one fan and taking a pair of pink heart-shaped sunglasses from another.
Ellie Goulding took to the stage in a black hoodie and shorts to perform hits including Holding On For Life, Burn, Anything Can Happen and Love Me Like You Do.
The singer said she was struggling to hear herself but told the crowd the audience at Staffordshire on Saturday was "not really any comparison" to the fans dancing in the rain in Essex.
KEYWORDS:
Entertainment
,
Music
,
UK
,
World
,
Showbiz
,
VFestival
,
UK
,
Featured
,
Stormzy
,
V Festival
,
story
,
composite
Want us to email you the top news stories each lunchtime?