20/09/2017 - 10:11:40Back to Heathrow Showbiz Home
Michael Jackson will be the subject of a new exhibition at the National Portrait Gallery looking at the late pop star's influence on art.
The gallery said that, almost 10 years after the Billie Jean singer's death, the way he inspired contemporary artists was "an untold story".
Michael Jackson: On The Wall will open next summer and coincide with what would have been the star's 60th birthday.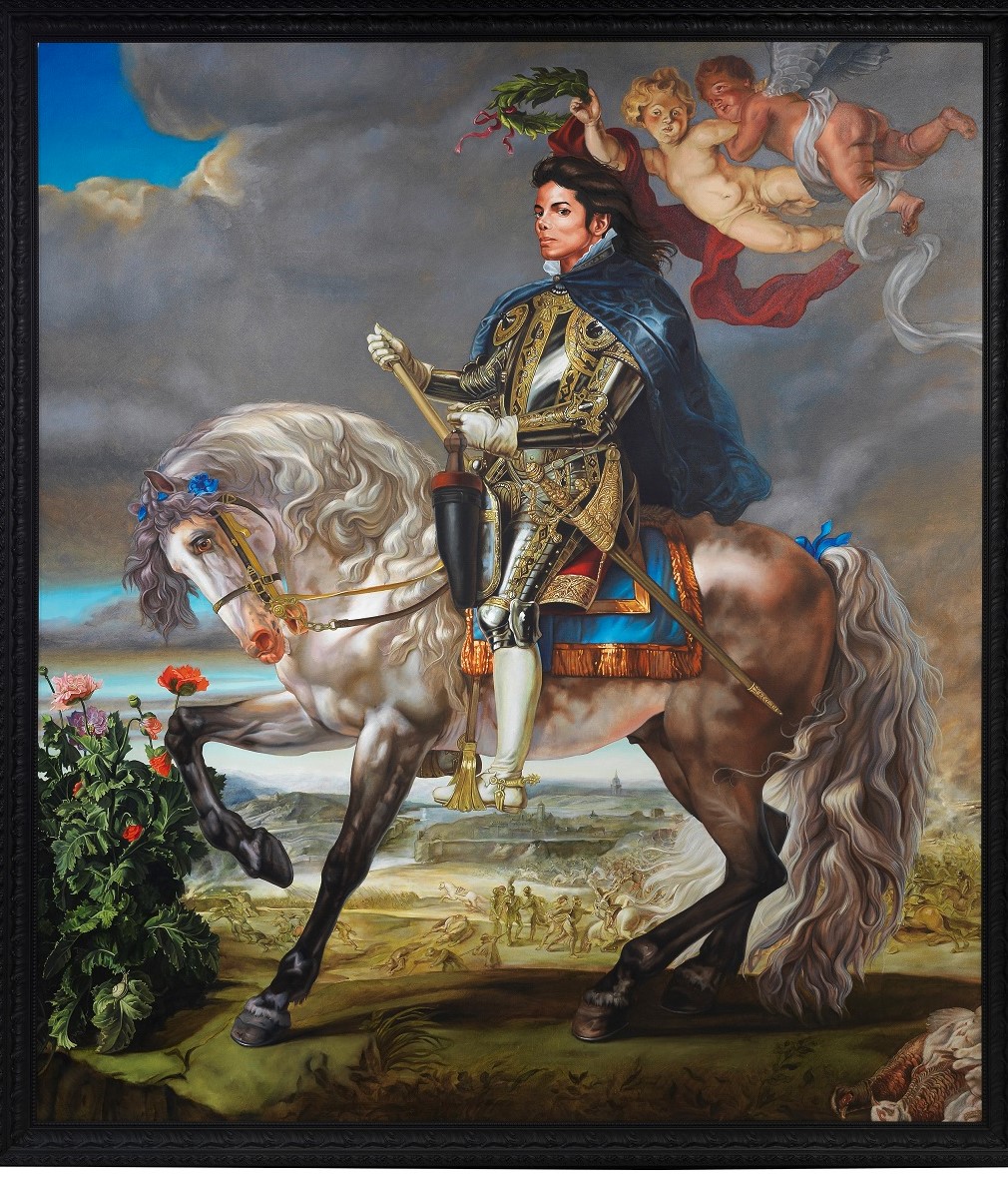 Equestrian portrait of King Philip II (Michael Jackson), 2009, by Kehinde Wiley (Olbricht Collection, Berlin/Stephen Friedman Gallery, London/Sean Kelly Gallery, New York)
The "landmark" show, featuring loaned items from around the world, will be curated by the gallery's director, Nicholas Cullinan.
While Jackson's legacy in music, video, dance and fashion has been celebrated, his influence on art has not, the gallery said.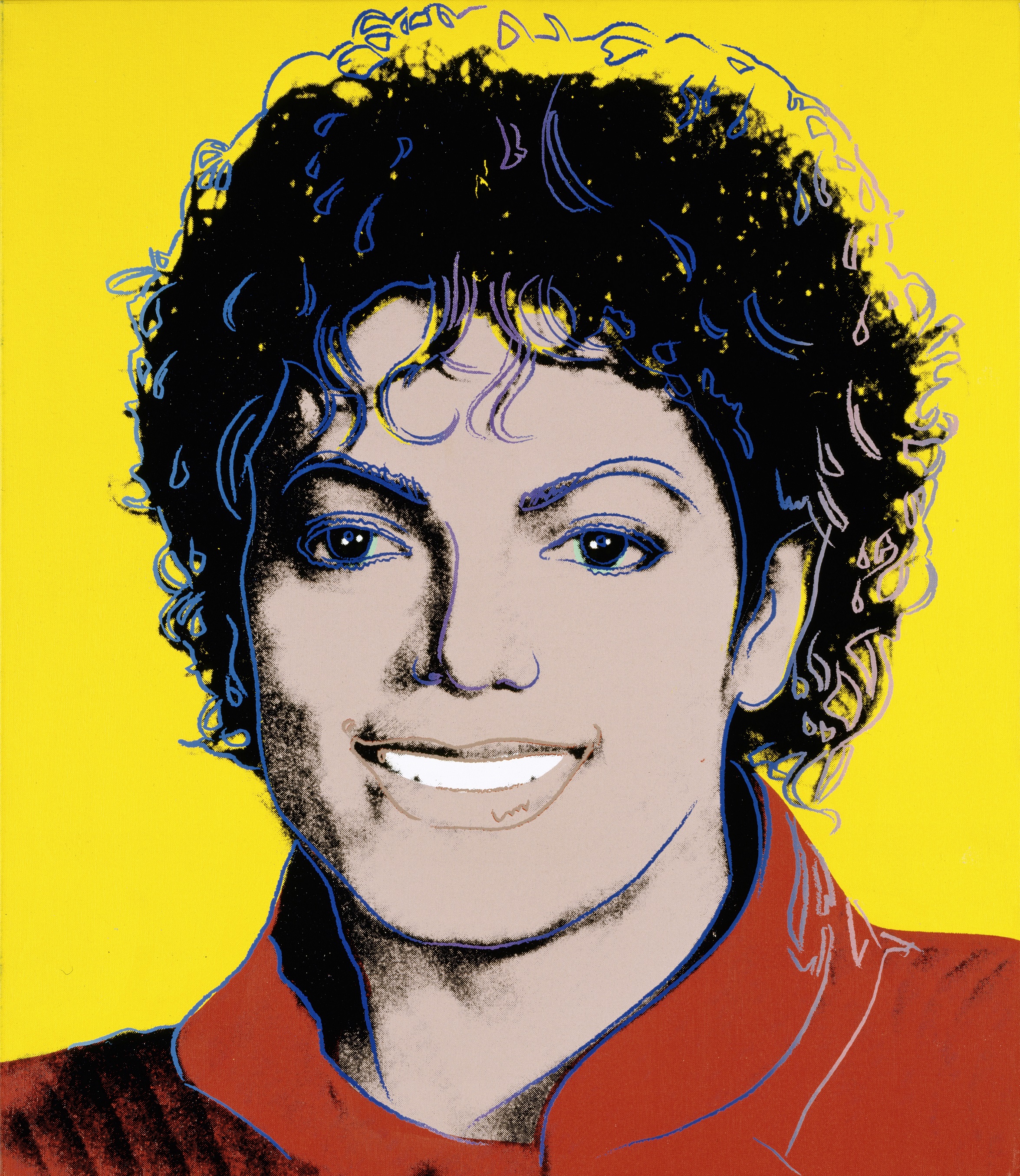 Michael Jackson (1984) by Andy Warhol (National Portrait Gallery/Smithsonian Institution/Time magazine)
More than 40 featured artists will include Andy Warhol, the first artist to depict Jackson in 1982, Maggi Hambling, Gary Hume, David LaChapelle and Grayson Perry.
New works will also be made for the show.
Nicholas said: "Michael Jackson: On The Wall takes an entirely new and quite radical approach by exploring the cultural impact of a unique figure through contemporary art.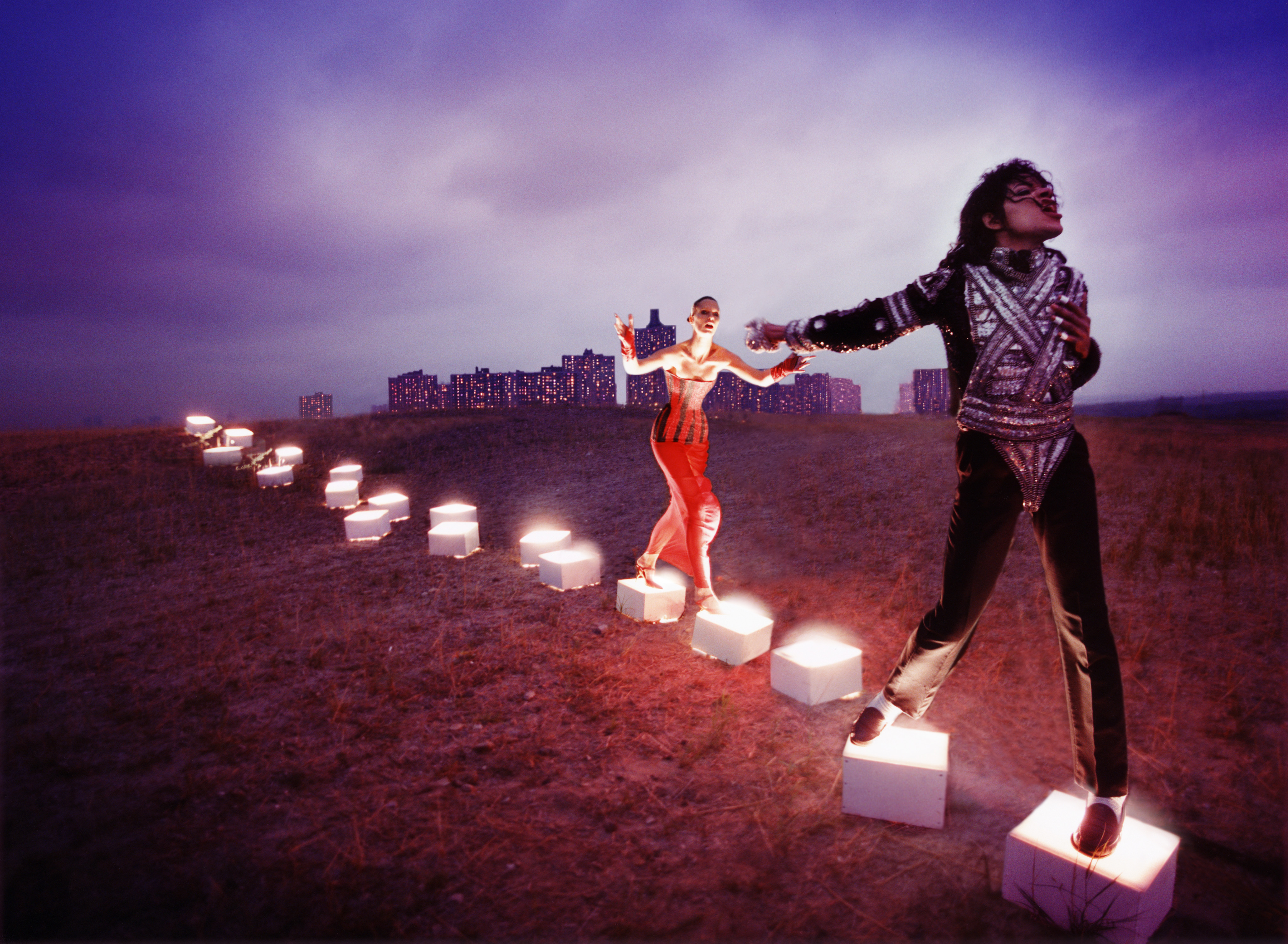 An Illuminating Path (1988) by David LaChapelle (Courtesy of the artist)
"All the artists included – despite coming from different generations and parts of the world, and employing a range of media – are fascinated by what Jackson represented and what he invented.
"It is rare that there is something new to say about someone so famous, but here that is the case. The exhibition breaks new ground for the National Portrait Gallery in its subject matter and the breadth and profile of the artists who have been invited to participate.
"It will open up new avenues for thinking about art and identity, encourage new dialogues between artists and invite audiences interested in popular culture and music to engage with contemporary art.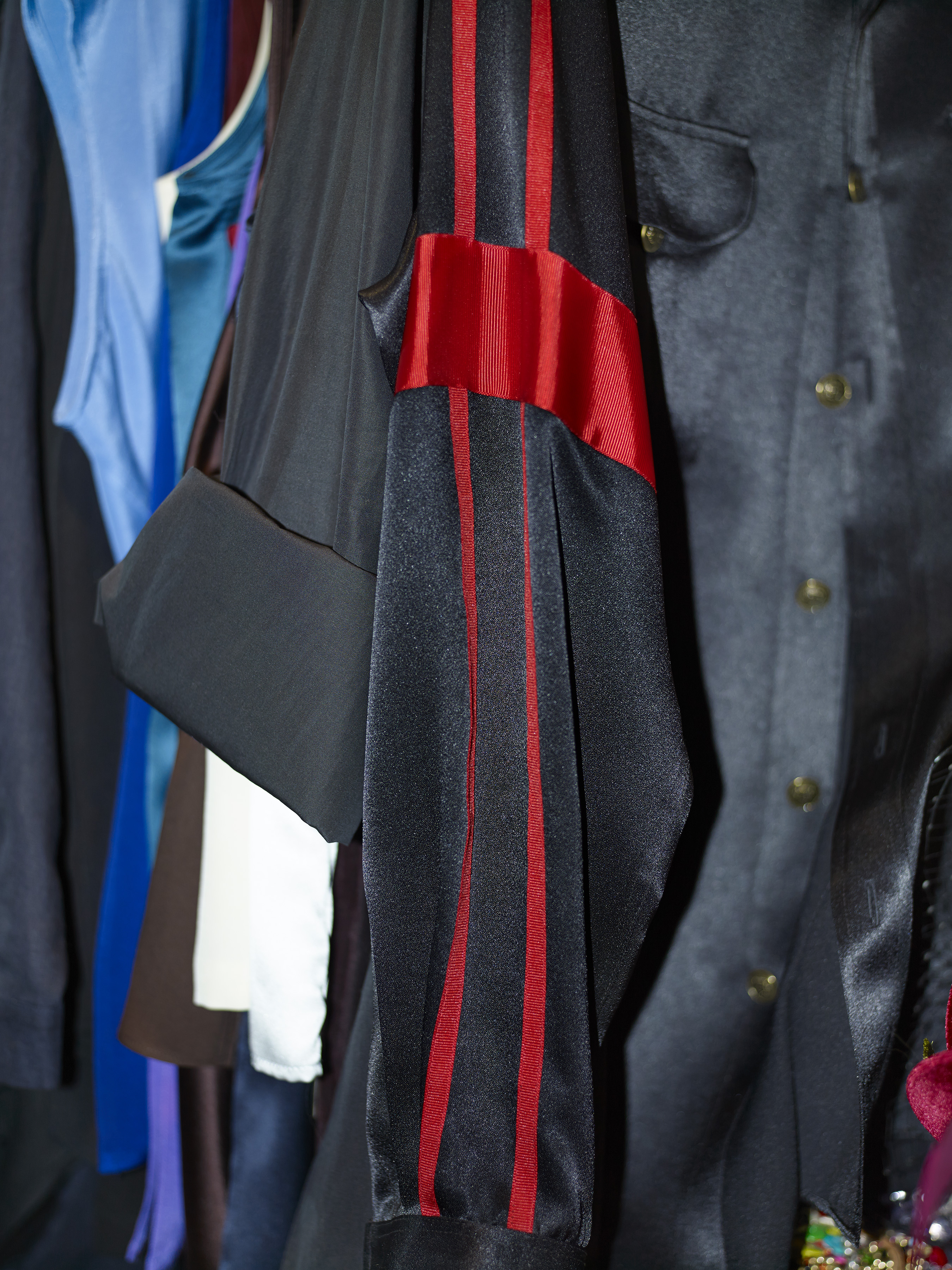 "Like its subject, we hope this exhibition will be inclusive in appeal, uncompromising in artistic integrity and in the process break down barriers."
Michael Jackson: On The Wall is being produced with the co-operation of the Michael Jackson Estate.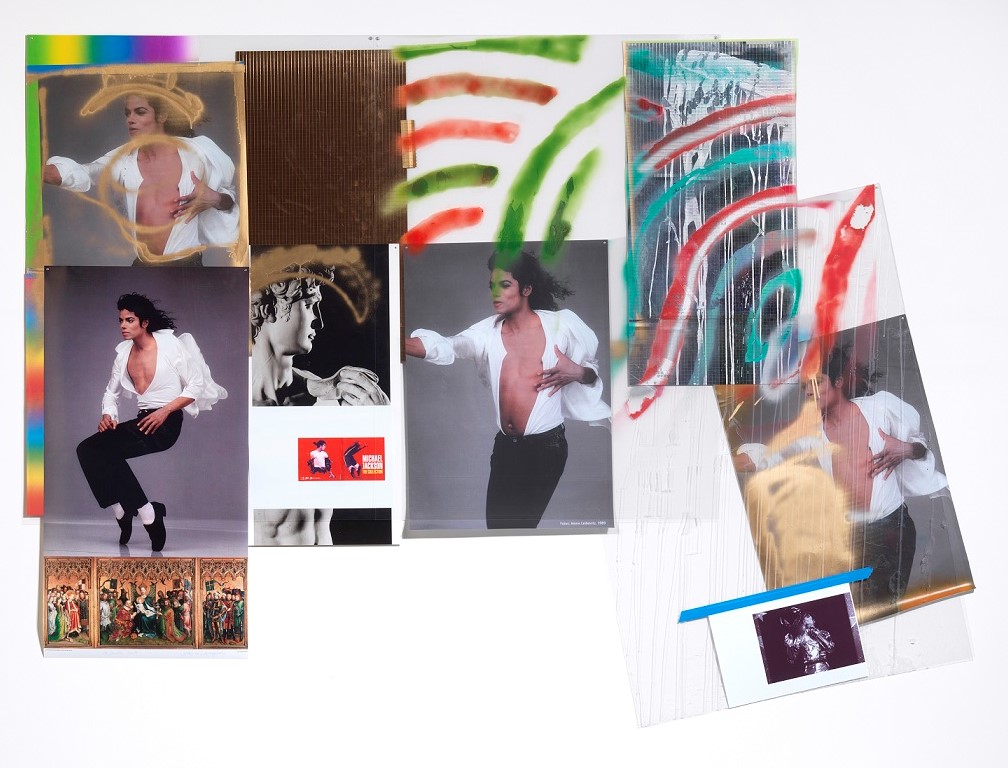 Wind (Michael/David), 2009 by Isa Genzken (Hessel Museum of Art, Bard College, New York/Neugerriemschneider, Berlin/Jens Ziehe, Berlin)
Thriller singer Jackson died in 2009, aged 50, following an overdose of the anaesthetic propofol, as he prepared to make a live comeback with a string of shows at London's O2 Arena.
:: Michael Jackson: On The Wall runs from June 28 to October 21 next year at the National Portrait Gallery.
Want us to email you the top news stories each lunchtime?