Family backing plans to release music from Chuck Berry's new album
20/03/2017 - 14:46:53Back to Showbiz Home
The family of Chuck Berry have said they will share music and details from the singer's upcoming album this week.
They said they could think of "no better way" to honour the musician, who died on Saturday at the age of 90, than by taking up the baton of his last musical project.
The rock 'n' roll pioneer announced last October that he planned to release a new record entitled Chuck this year, dedicated to his wife of 68 years, Themetta Berry.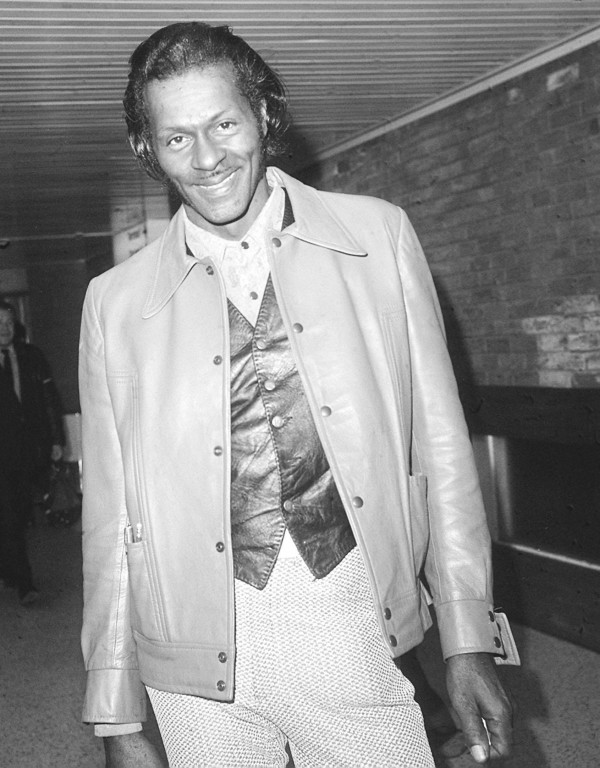 In a statement shared on Monday, his family said: "Working to prepare the release of this record in recent months and in fact over the last several years brought Chuck a great sense of joy and satisfaction.
"While our hearts are very heavy at this time, we know that Chuck had no greater wish than to see this album released to the world, and we know of no better way to celebrate and remember his 90 years of life than through his music.
"For months now plans have been in place, and preparations have been made with our friends at Dualtone Records, to reveal further details and music from the album this week.
"As a tribute to Chuck Berry, and with gratitude to his fans around the world, we will be following through on those plans in the coming days."
The singer's first album in 38 years was to be mainly made up of new songs, with the first single scheduled to be released in the next few weeks.
Friend Joe Edwards, the owner of a club where Chuck regularly performed, said he has heard the new album and that it was "sensational".
Want us to email you the top news stories each lunchtime?