04/06/2017 - 07:34:43Back to Heathrow Showbiz Home
Former Britain's Got Talent winners Diversity have stolen the show on their return visit to the final.
The dance crew won the contest in 2009 and have spawned a huge number of copycat acts hoping to be a success through the competition.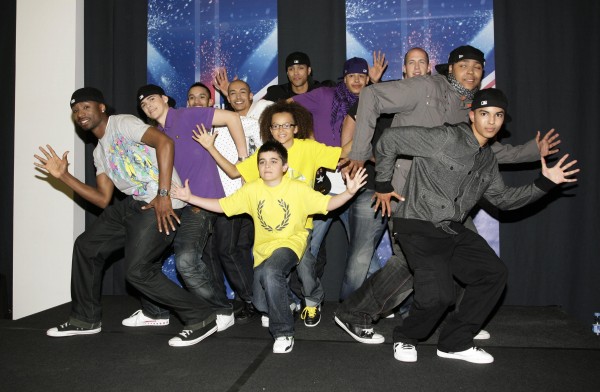 But viewers were in agreement that the original group were the best talent the show had ever seen.
A thrilling routine saw the act introduce the next generation of talent, bringing out a junior troupe of dancers to perform with them who they had recently recruited.
#Diversity will forever be THE best dance group on #BGT

— Hannah Petherick (@HannahEllen23) June 3, 2017
#Diversity #BGTFinal are my favourite act of all time 👏🏻💫

— Cheryl Reid ☕️💜 (@CherReid2) June 3, 2017
Every dance crew goes on #BGT claiming they want to be the next #Diversity. None of them come close. They are by far the best in the world

— David Campbell (@Scousedavy) June 3, 2017
Well I think #Diversity were off the chart! Amazing! Unreal! Could have watched them all night... #BritainsGotTalent #BGT #Final2017

— Lolo Blue (@Steph2Alexis) June 3, 2017
However, fans acknowledged that the dancers were much older than they had been when they first competed.
Tell you what, #Diversity have still got it despite nearly being old enough to draw their pensions... #BGT #BGTFinal

— Matthew Rimmer (@MatthewRimmer) June 3, 2017
The group's lead dancer Ashley Banjo explained that they had started a talent search for new dancers, teaching their moves to the public online.
He said: "This is something really exciting because I'm getting a bit old for this.
"Come and make the new Diversity, let's do it."
Want us to email you the top news stories each lunchtime?