6 secrets for unbeatable body confidence, from top plus size models
20/09/2017 - 10:12:23Back to Showbiz Home
On the eve of London Fashion week, Simply Be hosted the Curve Catwalk, an event bringing a host of plus size model beauties together to highlight the lack of diversity in the fashion world. It came after new research showed 89% of women don't feel their size is represented adequately in advertising and the media.
The models, who ranged from size 10 to 26, strutted their stuff in pieces from the brand's autumn/winter collections, looking fabulous in everything from outerwear to lingerie.
Their confidence radiated off the runway, so we headed backstage after the show to chat to Hayley Hasselhoff, Felicity Hayward and Callie Thorpe about how they do it.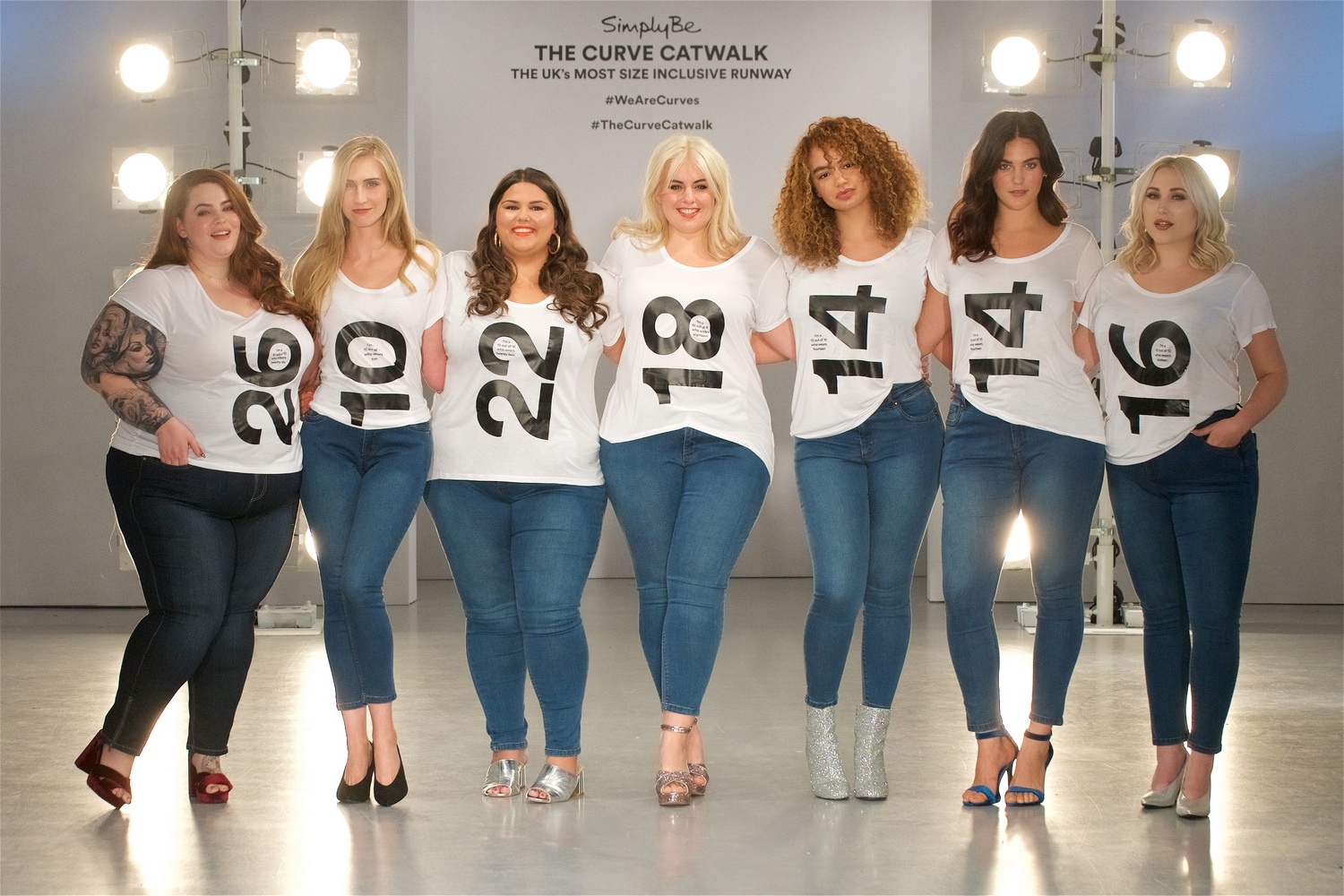 Models from sizes 10 to 26 walked the Curve Catwalk (Simply Be/PA)
Here are six model-worthy tips to help you boost your body confidence, whatever your size.
1. Don't let trends dictate what you wear
"Always wear something that you are comfortable in," says Welsh blogger and columnist Callie Thorpe. "Fashion is meant to be self-expressive and be about who you are as a person. If you don't feel comfortable in something that is on trend, then you don't have to wear it."
2. Invest in good quality underwear
"Undergarments are my number one tip for plus sized girls," says US model and actress Hayley Hasselhoff (and, yep, she's the daughter of David). "Having the right fit of bra is so important. I don't think girls pay enough attention to that – it will change your posture and the way that you look at yourself in a garment. Your boobs do change, your body changes, so keep going and getting measured!"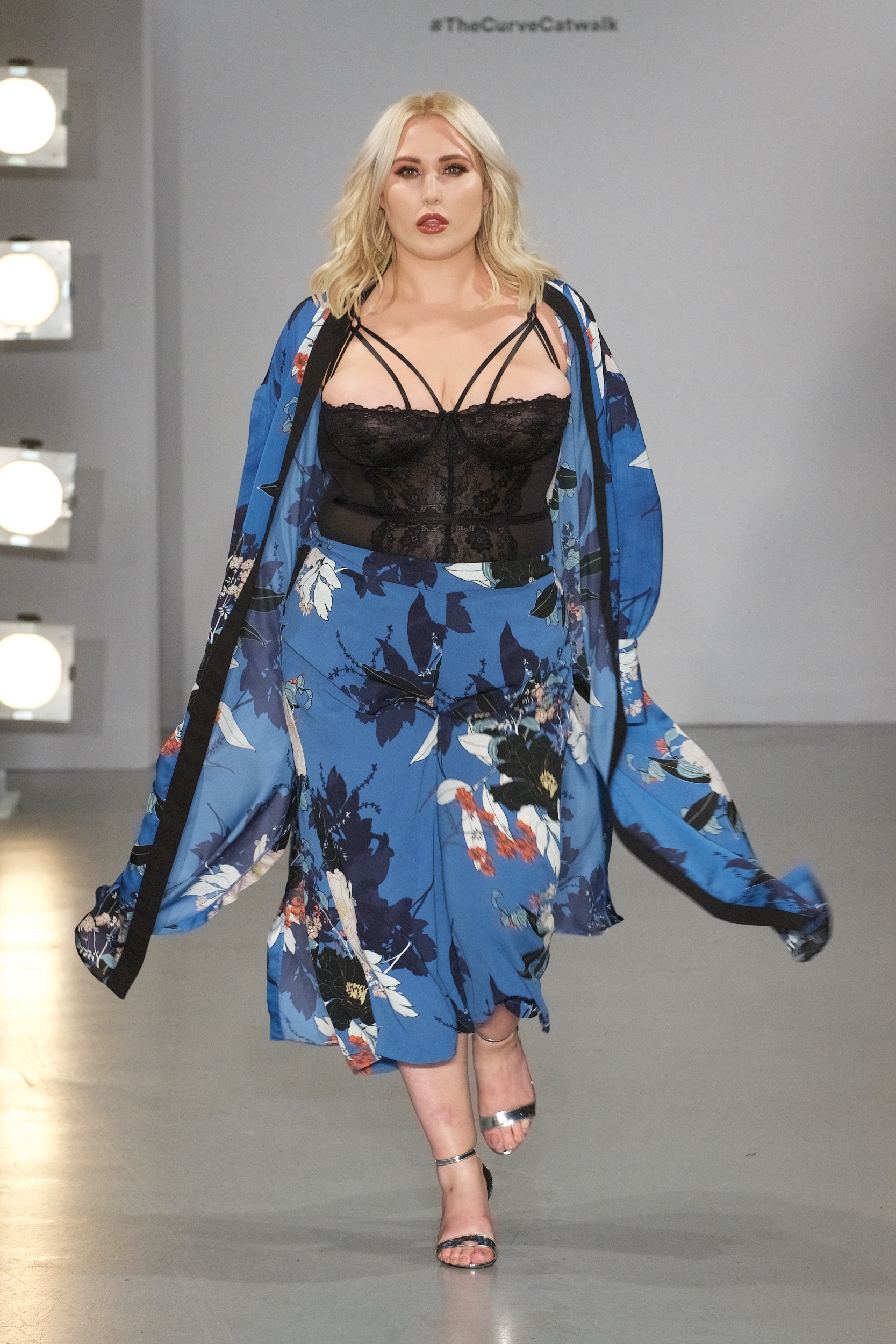 Hayley Hasselhoff (Simply Be/PA)
3. Heels always help
Platform heels are Brit model Felicity Hayward's top tip for plus sized girls, "to give yourself just that little bit of height".
She adds: "It makes you stand up straight. Simply Be have always been a favourite of mine, especially because they do really gorgeous shoes in a wider fit which I always struggle with finding."
4. Don't rush when you're getting ready
"Always give yourself time to get ready in the morning," Callie says. "Make sure you've got a really banging lipstick on, something that makes you feel good. Give yourself time to feel OK, because I think that when you rush you just end up feeling a bit dishevelled and that affects your confidence."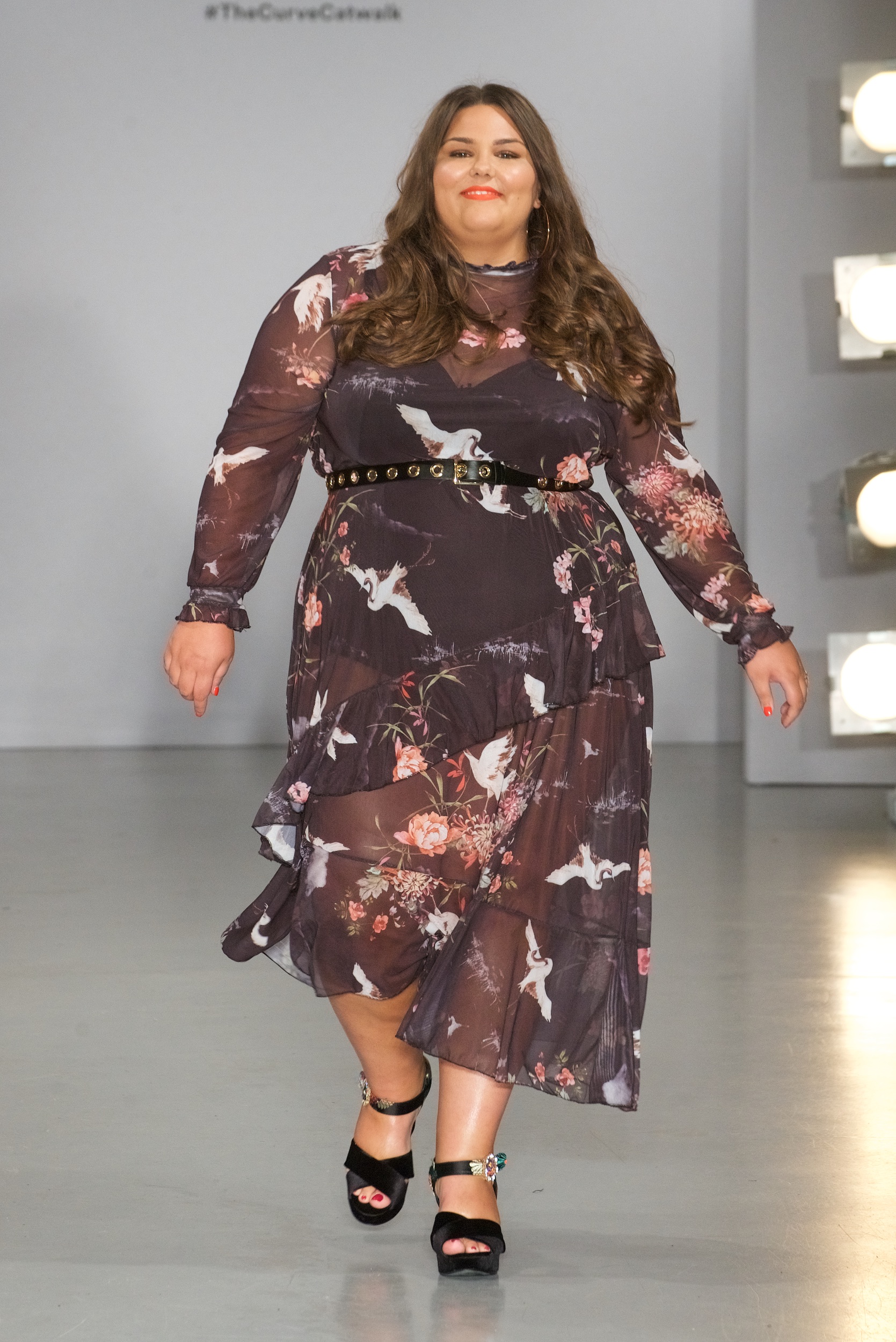 Callie Thorpe (Simply Be/PA)
5. Keep comfy
"I definitely feel that if you want to be confident you have to be comfortable," Felicity says. "It's about finding something that works for you. If you are having an off day wear something comfortable and maybe jazz it up with some statement earrings or a fake-fur coat or some colour block heels. Because then you're still showing your personality and a little bit of you but everything else is comfortable."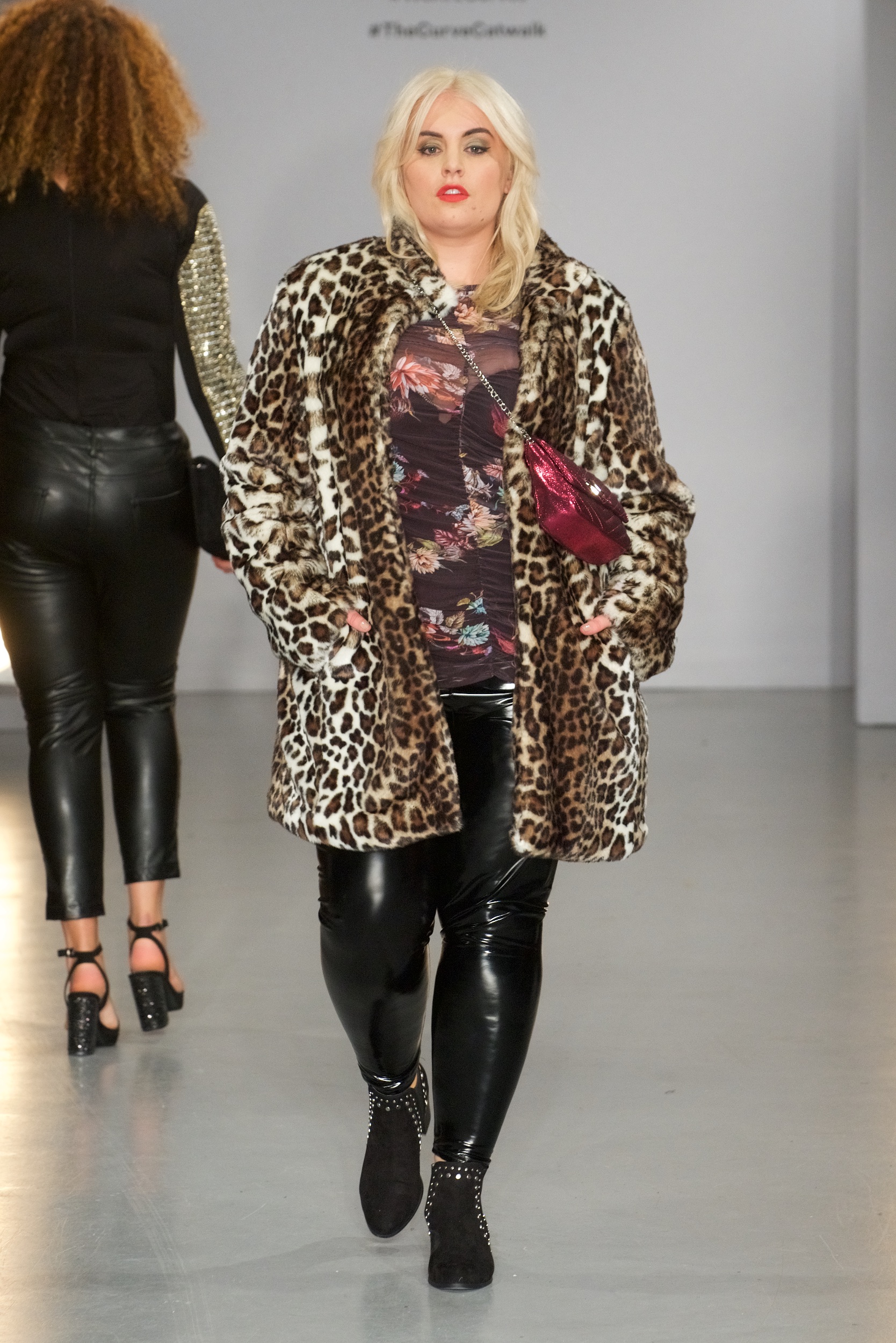 Felicity Hayward (Simply Be/PA)
6. Wear whatever makes you feel good
"I'm somebody that would like rather go for a stylish outfit than one that's flattering," Hayley admits. "If it makes me look 10 pounds heavier, who cares? At least I feel confident and good in it."
KEYWORDS:
Lifestyle
,
Fashion & Beauty
,
Topical
,
Fashion Plus
,
UK
,
Callie Thorpe
,
Fashion
,
Fashion and Beauty
,
featured
,
Felicity Hayward
,
Hayley Hasselhoff
,
Plus Size
,
story
,
composite
Want us to email you the top news stories each lunchtime?