"Believe it or not, I'm no stranger to a roast potato or two (or seven), and I've made it my life's work to ensure you have the best potatoes on your plate every time," says chef Poppy O'Toole.
"With an air fryer, the process is much quicker, which means potato gets to your mouth in half the time – always a good thing.
"For me, the perfect roast potato has a crispy exterior while still maintaining a beautifully fluffy interior, and this recipe does exactly that."
Roast potatoes
Ingredients:
(Serves 2-4, depending on greed)
4 Maris Piper, russet or red skin potatoes, peeled and cut into quarters
2tbsp vegetable oil
1tsp fine salt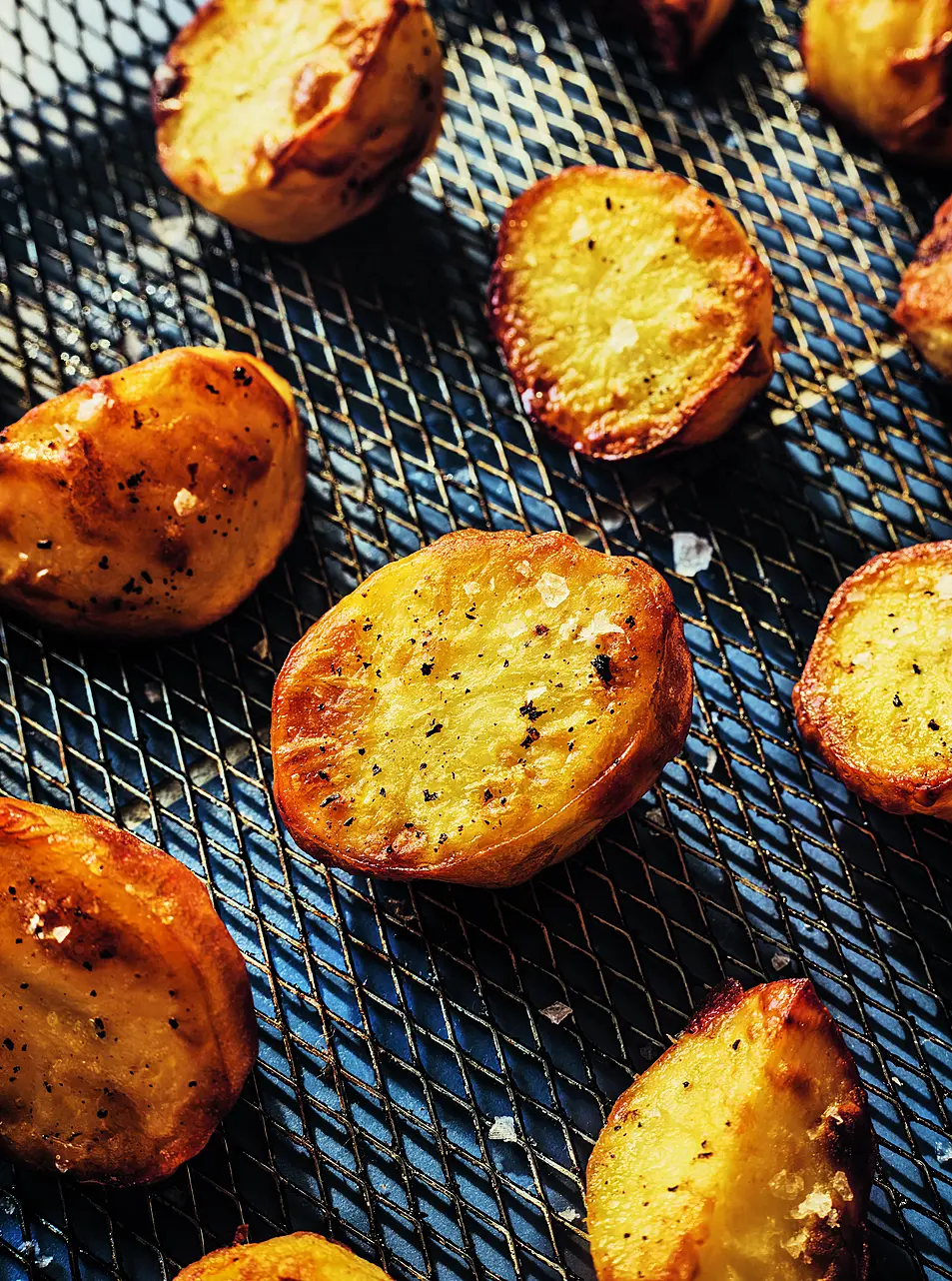 Method:
1. Heat the air fryer to 160°C/325°F.
2. In a mixing bowl, toss the potatoes in the oil and salt, and tip them into the air-fryer basket.
3. Cook for 30 minutes, giving them a proper aggressive toss every 10 minutes, and even poke them with a fork if you want to fluff up the insides further.
4. Increase the heat to 200°C/400°F and cook for a further six minutes, until golden and crispy.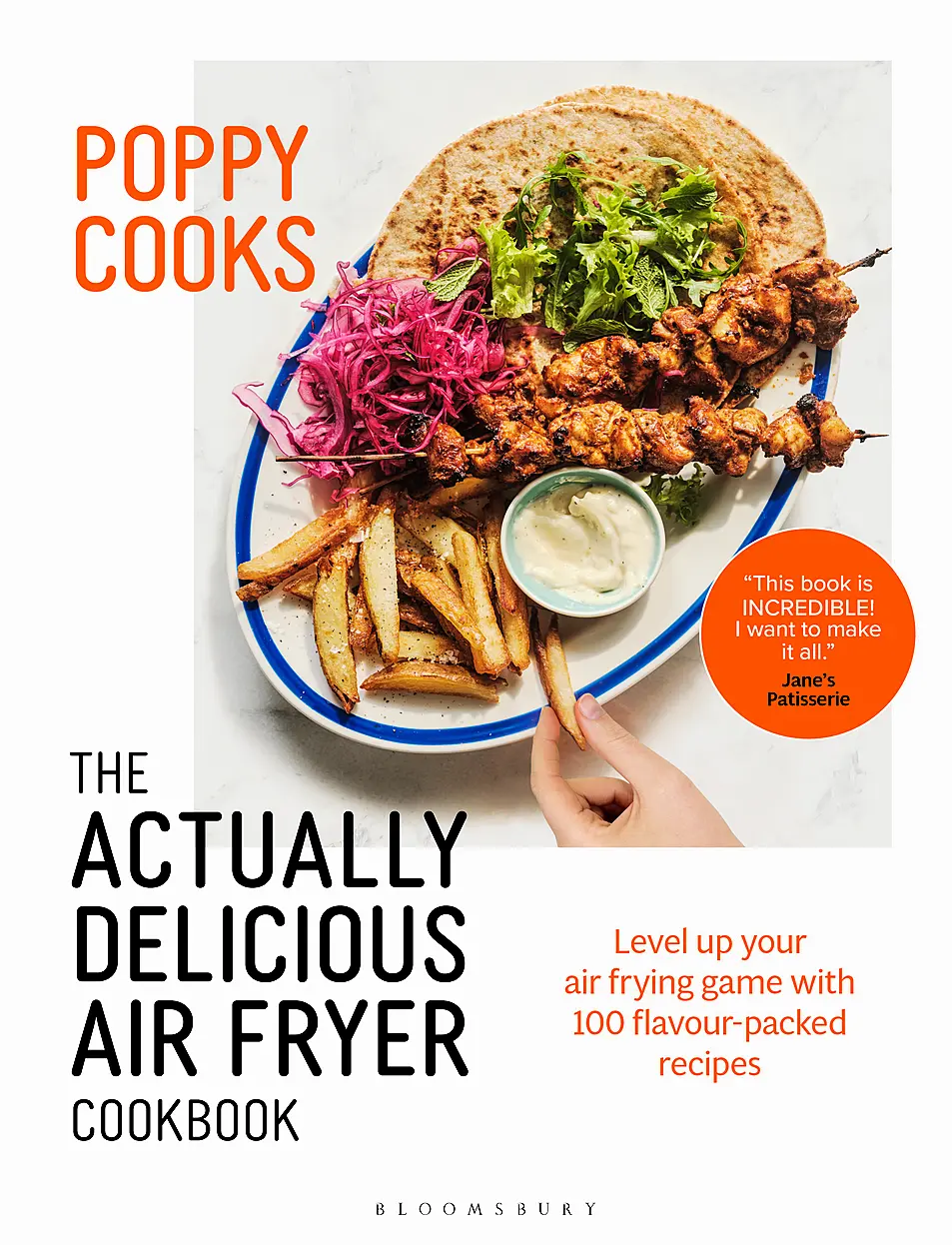 Poppy Cooks: The Actually Delicious Air Fryer Cookbook is published in hardback by Bloomsbury Publishing, priced £20. Photography by Haarala Hamilton. Available now.