The visit of Joe Biden to Mayo, the tragedy which claimed the life of a teenager in Laois and a women who is a victim of coerecive control is among the headlines in today's regional papers.
The Nationalist leads with the chilling story of a women in Carlow who has spoken about her family's expereince of being harrassed by a loved one's former partner for the past year.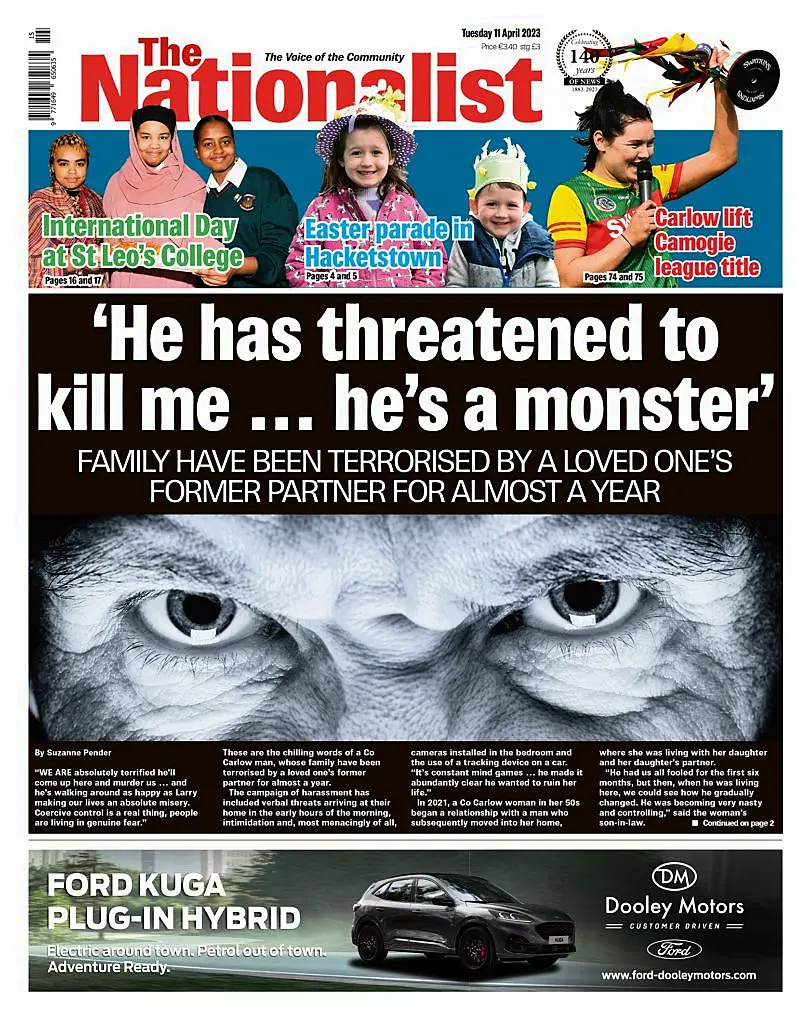 The front page of the Western People is a picture of US President Joe Biden as preperations continue for his highly anticipated visit to Ballina on Friday.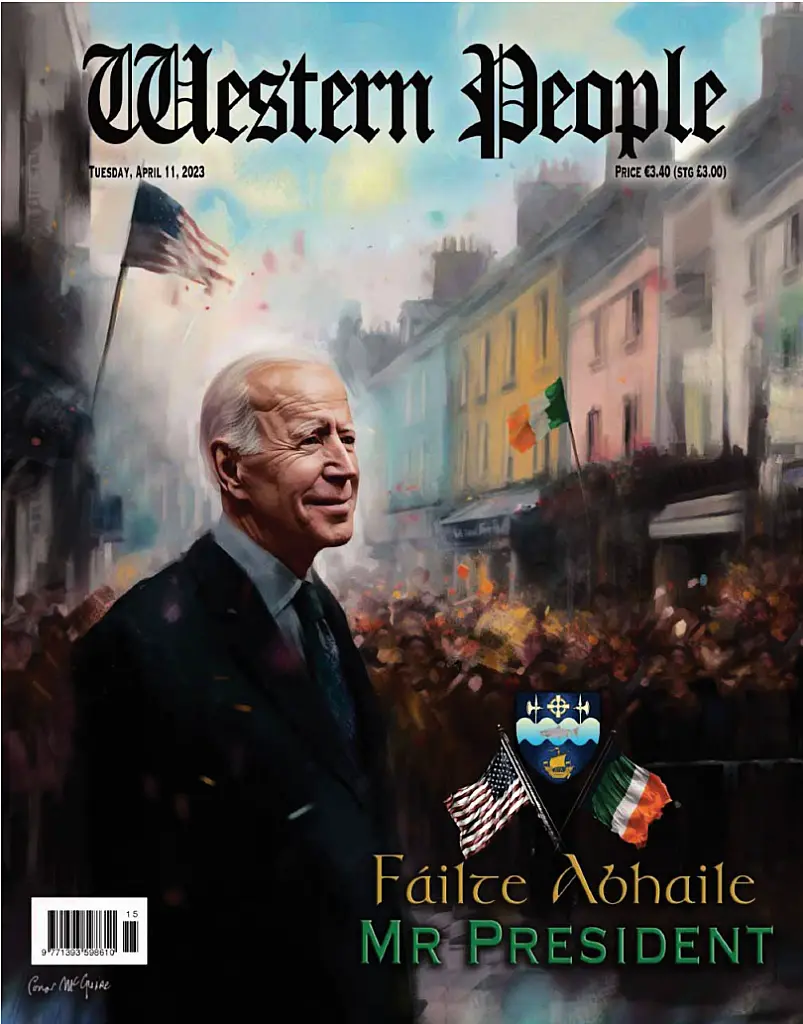 The Roscommon Herald claim masked thieves are linked to recent burglaries in Ballingare, while the paper also lead with a photo of Roscommon's victory over Mayo on Sunday.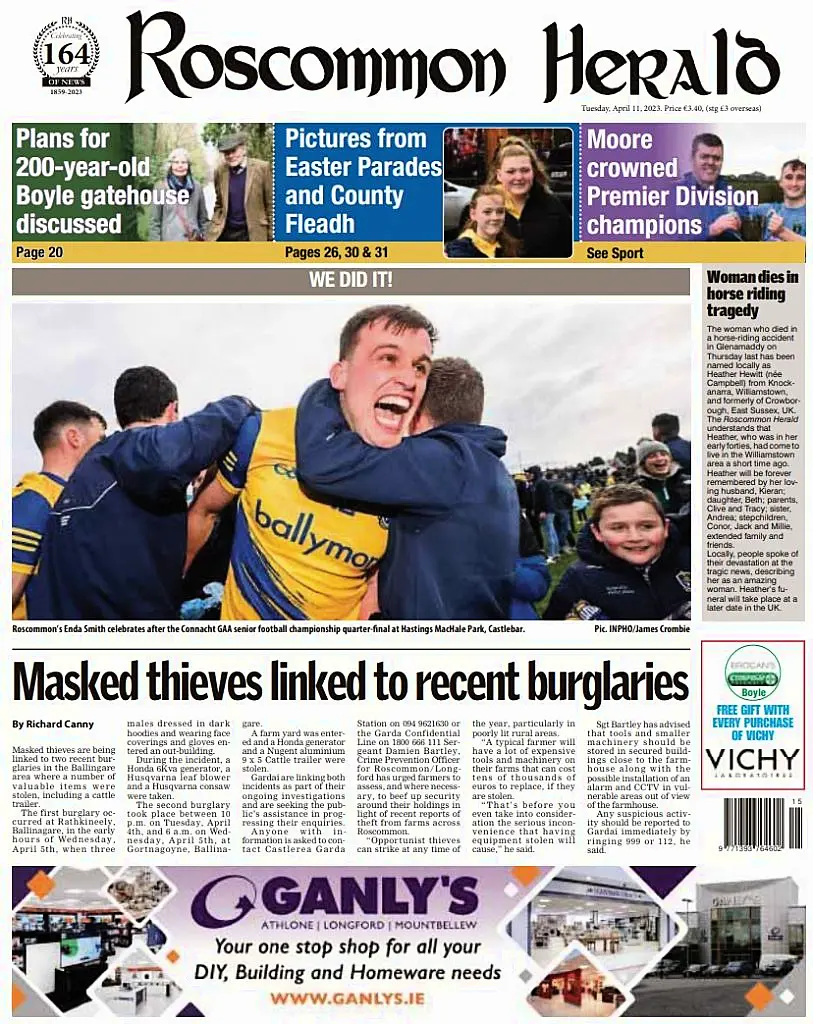 The Laois Nationalist leads with tributes to 15-year-old David Brow, who died after a quad bike accident on Sunday.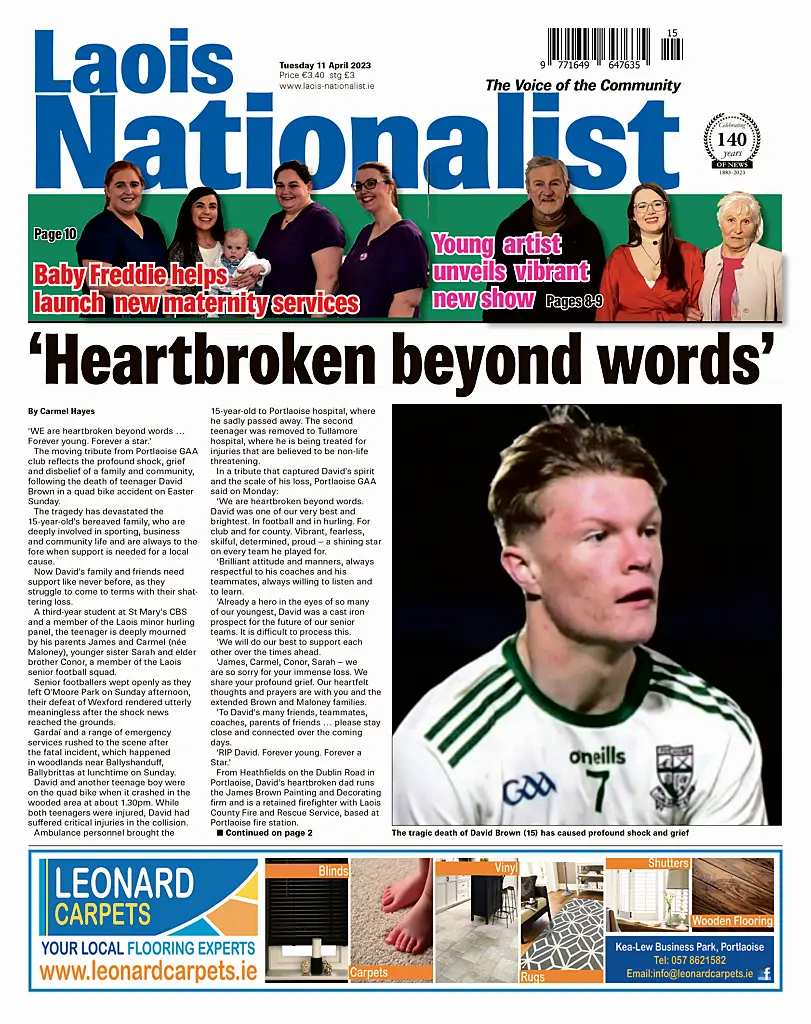 The Kildare Nationalist leads with plans for one of the county's eyesores, the Donnelly Mirrors site, has been levelled after 16 years of dereliction.