There were 53 TDs who claimed in excess of €50,000 in expenses in 2022, as politicians across the board shared €8 million in travel and office costs.
Details of the Parliamentary Standard Allowance (PSA) claims have been published by the Houses of the Oireachtas, detailing the amounts claimed in unvouched travel expenses and office costs throughout the year.
The PSA is an annual allowance paid monthly to members of the Oireachtas and is made up of two separate allowances, travel and accommodation (TAA) and public representation allowance (PRA).
As the Irish Examiner reports, the travel allowance is paid to TDs and senators only, while PRA is paid to TDs, senators, and ministers.
For travel, TDs can claim between €9,000 and €34,065 a year in travel and accommodation expenses, depending on the distance between their home and the Dáil. This means the largest claims come from those TDs who live the furthest from the Dáil.
Cork South-West TDs Michael Collins (Independent) and Holly Cairns (Social Democrats) claimed €54,000 and €53,000, respectively, with Kerry's Healy-Rae brothers claiming €53,745 apiece.
Rose Conway Walsh, the Sinn Féin TD for Mayo, claimed just over €53,000.
The TAA payment is based on 120 days' attendance at Leinster House, and members must repay 1 per cent of the allowance for each day fewer than the required number.
TDs and senators may also voluntarily repay any amount of TAA.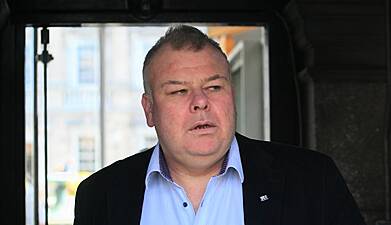 Ireland
TD calls for rural Independents to form new politi...
A total of €1,650 was repaid under the travel and accommodation allowance on a voluntary basis by People Before Profit TDs Richard Boyd Barrett and Paul Murphy, while the total amount of travel and accommodation allowance refunded was €5,150.18.
The report says that all but 12 members achieved their full attendance in 2022.
While Dublin-based politicians are entitled to claim up to €9,000 a year in travel costs, some do not claim anything.
Sinn Féin's Eoin Ó Broin and senators Fintan Warfield and Lynn Boylan, Social Democrats TD Cian O'Callaghan, and Fianna Fáil's Jim O'Callaghan all declined to make claims under the TAA.