Shane O'Connor and Liam Carew from the Abbey School in Co Tipperary have been announced as the overall winners at this year's BT Young Scientist & Technology Exhibition.
Their win was announced on Friday evening at the RDS by Minister for Education Norma Foley.
The 19-year-olds' project, 'Assessing the impact of second-level education on key aspects of adolescents' life and development', involved a survey conducted in three waves over a 24-month period, examining the responses of over 2,000 respondents.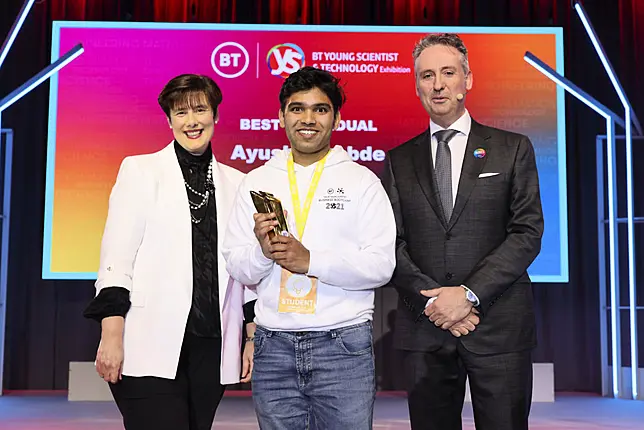 The study looked at the impact students' perceive school has on their social, physical and mental wellbeing.
"One of the key findings coming out of the research was that whilst inequality is prevalent in DEIS schools, exponential improvements in areas of pastoral care and physical health are quickly closing this gap," Professor Joe Barry, chair of the social and behavioural sciences group judging panel, noted.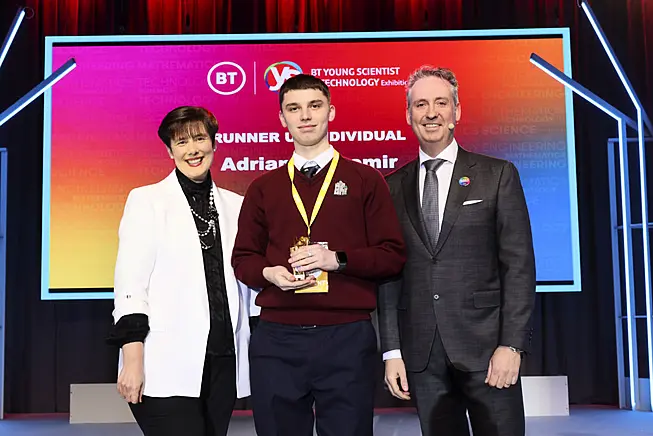 The pair received the trophy and top prize of €7,500 and will now represent Ireland at the EU Contest for Young Scientists in Brussels in September, in addition to the annual London International Youth Science Forum this summer.
Ms Foley congratulated O'Connor and Carew for their work, and commended all this year's entrants. "The calibre of each entry is a testament to the tenacity and talent of the students behind them, and it is this constant high standard that makes BT Young Scientist one of the longest running, and most successful STEM events in Europe," she added.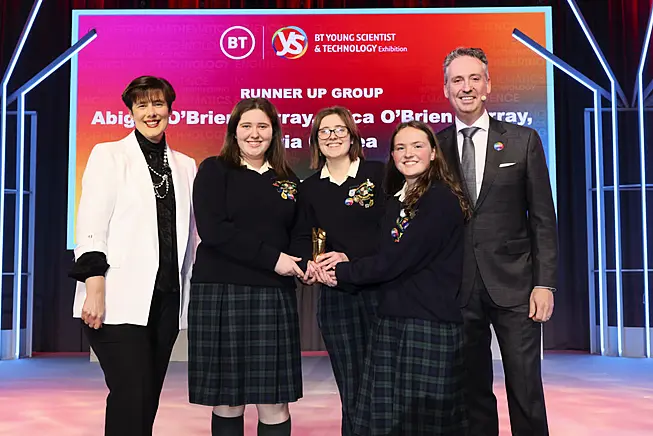 In the individual category, Ayish Tambde (18) from Stratford College in Dublin won the top prize for his project 'Analysis of single-cell proteomic data to understand the mechanisms of oncogenic transformation and how to control them', studying the problems of breast cancer.
Adrian Drogomir (19) from Adamstown Community College in Dublin took the individual runner-up prize with his project 'AL-energy', while second place in the group category went to Olivia O'Shea, Erica O'Brien-Murray and Abigail O'Brien-Murray (all 17) from Loreto College in Balbriggan for their project on ash trees.