Ryanair flight cancellations: Here's everything you need to know
18/09/2017 - 21:19:10Back to Ireland Home
Ryanair have announced they are cancelling 40 to 50 flights each day for the next six weeks to clear a backlog of staff holiday days. If you have a trip coming up, and booked your flights with the budget airline, then that's unlikely to be the sort of pre-holiday news you need.
So what's going on, when will it be fixed and how can you find out if your trip will be affected? Here's what you need to know.
Why has Ryanair cancelled so many flights?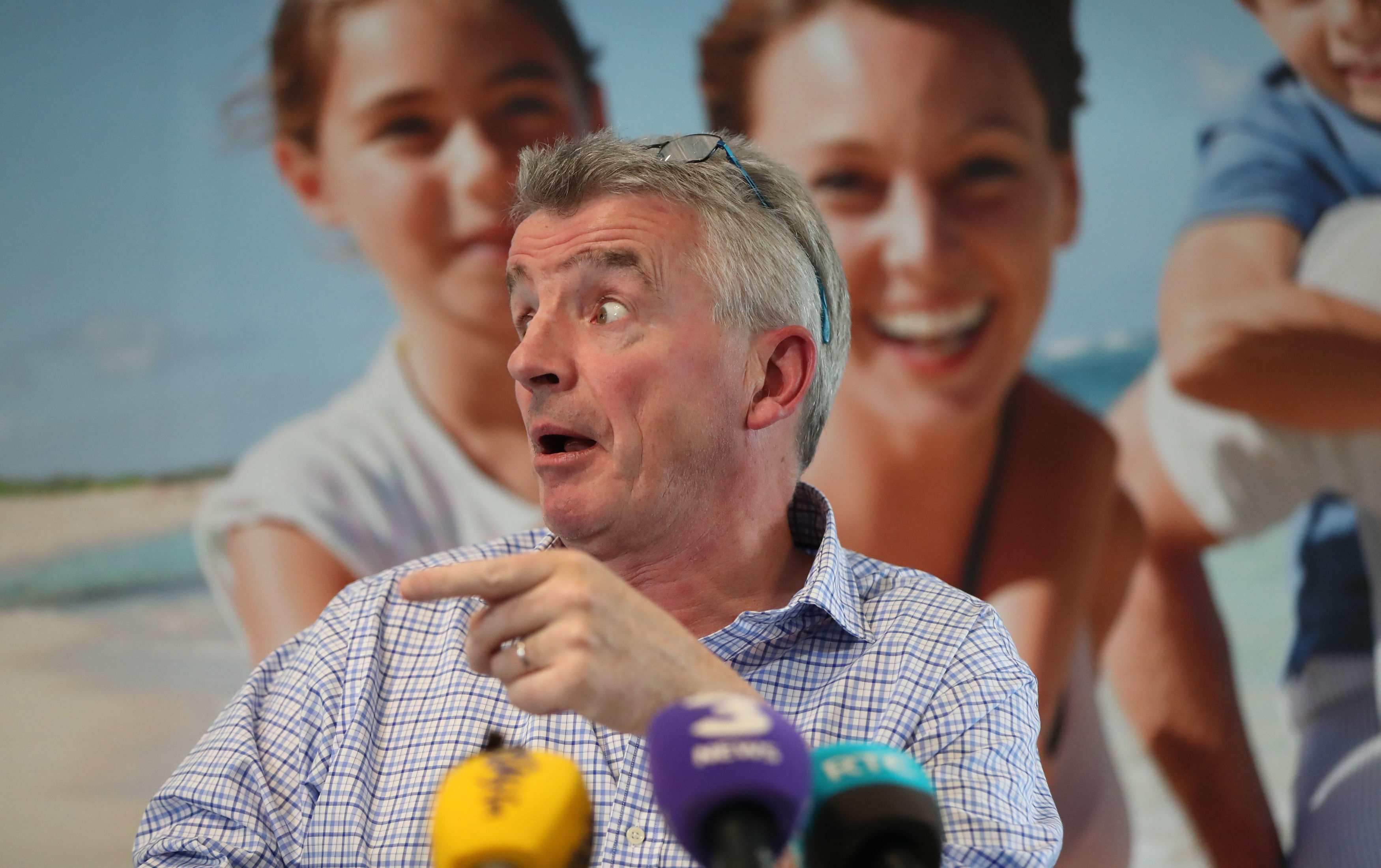 Ryanair boss Michael O'Leary at a press conference discussing the "mess" ( Niall Carson/PA)
According to the Facebook post in which the carrier broke the news, Ryanair "have messed up in the planning of pilot holidays and we're working hard to fix that". The holiday issue arose from a change from holiday allowance in the company running for a fiscal year to a calendar year. The company is currently in the cross-over period between these two holiday allowances and it has created some issues.
Another factor could be the number of pilots who have left the airline for rival Norwegian – over 140 staff members have already moved this year.
Ryanair's CEO, Michael O'Leary, said in a press conference that although technically the airline had enough pilots to staff the flights, due to weather disruptions and other issues, punctuality had fallen from 90% to under 70%, so they made the decision to cut flights to prevent a knock-on effect from the last few weeks.
It's not quite as bad as it sounds – the number of flights in actually less than 2% of the company's total daily flights – but that's not comforting if it's your flight.
How can I find out if my flight is affected?
Hey @Ryanair , as great as this guessing game is, be a sport, let us know if we're on the cancellation list. Please. #ryanaircancellations

— DARREN BLACKSTOCK (@DMBlackstock) September 18, 2017
Due to fly Ryanair on two flights next week. Please please let us know in advance if they'll be cancelled!!! @Ryanair #ryanaircancellations

— Mairi Maclean (@MairiMaclean1) September 18, 2017
You can check whether your flight is on the list of cancelled services here. If your flight is cancelled you should receive an email and text message from the airline advising you of the cancellation.
However, at the moment, the list of cancelled flights only goes up to September 20. Ryanair have promised that the full list will be available by Wednesday, so keep checking.
In a press conference O'Leary said customers whose flights have been cancelled will receive an email by Monday evening. Most of the cancelled flights are to or from Ryanair's busiest airports, including Barcelona, Rome and Stansted.
My flight has been cancelled. What do I do now?
Ryanair is advising customers that they have two options when it comes to their cancelled flight- claim a refund or change your flight.
According to EU law, the company has an obligation to reroute you to your destination at "the earliest opportunity", however, exactly how long "earliest" means is yet to be tested, so you may not be able to get a flight with another airline and charge Ryanair for the fare.
Move quickly and try to reschedule your flight as soon as you find out yours is cancelled.
If I can't get to my destination until later, what about the other things I've booked?
As in most cases, the best idea is to talk to your travel insurance provider. Airlines are pretty stingy at paying for non-refundable hotels and accommodation, so your travel insurance is more likely to pay out and help advise you in other ways.
If you are stuck in your holiday or business destination, the airline is required to pay for your accommodation and reasonable food and communication expenses while you wait for the next available flight. Be sure to document what you spend, though and keep receipts.
Will I be compensated?
You have the right to claim compensation (Nick Ansell/PA)
If you are in the first two weeks of cancellations, you have the right to claim compensation if you choose to take a refund instead of changing your flight.
If Ryanair has informed you of the cancellation with more than two weeks' notice, you will not be entitled to compensation.
O'Leary explained that if customers are not satisfied with the alternative flights offered to them, they are entitled to a full refund and their EU261 compensation.
He was at pains to add that the airline will not contest this compensation, saying: "When we make a mess in Ryanair, we come out with our hands up."
Want us to email you the top news stories each lunchtime?