The Pandemic Unemployment Payment (PUP) will be phased out from September, the Government has confirmed.
Announcing the State's national economic recovery plan, Coalition leaders said the main financial supports for firms hit hard by the Covid-19 pandemic will be extended, including wage subsidies, grants, tax debt warehousing and a commercial rates waiver.
Taoiseach Micheál Martin confirmed that the PUP will be maintained at its current rates for workers until September, before a "gradual reduction" takes place with the last payment to be made in February of 2022.
Our core objective is to restore, and then go beyond pre-pandemic employment levels
Mr Martin said the recovery plan was designed to "kick-start a jobs-led recovery and propel the economy forward to a more sustainable, digital and secure future."
"We will help people return to work through reskilling and upskilling opportunities; drive a renewed innovative economy; and invest in infrastructure, housing and reforms for our longer-term prosperity," he said.
"Our core objective is to restore, and then go beyond pre-pandemic employment levels. To not just rebuild, but to build back better."
Businesses and VAT cut
Mr Martin confirmed that the Emergency Wage Subsidy Scheme (EWSS) will be extended until the end of the year.
The scheme, which is supporting some 300,000 jobs, will be available to any business whose turnover is down 30 per cent or more compared with 2019, the Government said.
Businesses may also apply for enhanced reopening payments during July, August and September, Mr Martin said, adding that the Government was broadening eligibility for the scheme so that it could benefit more firms.
New grants will be available to firms whose turnover is still down by 75 per cent on 2019 levels from September.
Tánaiste Leo Varadkar confirmed that the commercial rates waiver will be extended through the third quarter of the year.
The nine per cent VAT cut for the hospitality sector will remain in place until September 2022, he added.
'Job revolution'
The Government confirmed its economic recovery plan includes more than €3.5 billion in additional spending on Covid supports and just under €1 billion from the EU's recovery fund.
Initial funding of €915 million through the EU fund will create a "green and digital job revolution".
Mr Varadkar said: "Today's announcement represents a stimulus of more than €4 billion-plus for the Irish economy designed to get people back to work, businesses open and prospering again, while also planning for the long term through increased investment in research and skills, the digital transformation, climate action and public transport."
Minister for Climate Eamon Ryan said the plan was an investment in "a decarbonised, more digitalised future".
"Balancing the development of our regions, reducing disparities and ensuring a just transition will be central as we move towards a new green economy," he said.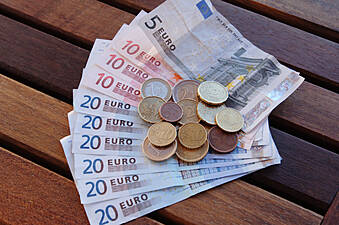 Ireland
Explained: How and when your PUP will be cut
"This plan will see a series of exciting investments in the areas of climate change, including a loan guarantee system to provide for the low-cost retrofitting of homes and ambitious spending on commuter rail in Cork."
The size of the overall recovery fund puts it on par with a conventional budget day of recent years, according to The Irish Times.
The announcements are intended to be the start of Government gradually leaving the huge borrowing the has marked the pandemic and moving to more sustainable public finances.
Areas of investment are set to include the first widespread national retrofitting programme. A new loan guarantee scheme will provide homeowners with low-interest loans to retrofit their homes.