We just got our first look at Jeff Goldblum's return to Jurassic World
07/12/2017 - 12:34:19Back to Showbiz Home
When it was announced that Jeff Goldblum was returning to his character of Dr Ian Malcolm for the Jurassic World sequel, dinosaur fans rejoiced.
Dr Malcolm is a mathematician who specialises in chaos theory and appeared in the first two Jurassic Park movies.
Now, Jeff Goldblum is returning to the world of dinosaurs and we were just given our first look at his character from the upcoming movie, Fallen Kingdom.
The film also sees the return of Chris Pratt, Bryce Dallas Howard and BD Wong with the addition of Justice Smith, James Cromwell and Toby Jones.
The film is directed by J.A. Bayona and is due for release on June 22, 2018.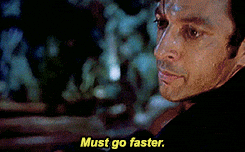 Want us to email you the top news stories each lunchtime?