Working this weekend? 4 ways to get you through the struggle
12/08/2017 - 07:43:30Back to Discover Home
For many people, that 'Friday feeling' isn't exactly one of excitement.
Despite social media shouting at you "TGIF," many people in fact work over the weekend. According to Unite, nearly 20% of employed people in Europe and North America do shift work.
This means a fair chunk of people – likely working in the healthcare, manufacturing, transport, communications or hospitality industries – will be back to the grindstone this weekend.
Friday feeling nah working all weekend hate retail 😩

— Nikola (@Nikolaaa_92) August 11, 2017
Such odd working patterns, coupled with the feeling you are missing out on a fun weekend, can have an effect on your mental health.
We spoke to clinical psychologist and resilience lead at Bupa UK, Stuart Haydock, and Emma Mamo, head of workplace wellbeing at mental health charity Mind, about how to keep yourself feeling mentally healthy and happy if you're working the weekend.
1. Create your own weekend
I hate working every weekend because it always leads to a bad case of FOMO.

— Marissa Schmid (@Marissa_Schmid) July 30, 2017
Just because you're stuck at work on Saturday and Sunday doesn't mean you have to miss out on the fun entirely. Create your own "weekend" when you get time off.
"This is important as it gives both the body and mind the opportunity to recover," Haydock says. "Having a proper break from work will help to reduce the risk of mental burnout and there are many ways to do this."
Mamo adds: "Working the weekends can mean you miss out on social events, but having something fun to look forward to can make all the difference."
Whether it's sitting on the sofa catching up on Netflix or taking yourself out for a spot of retail therapy, just because you're not getting a traditional weekend doesn't mean you have to pass on it completely.
2. Switch off when you can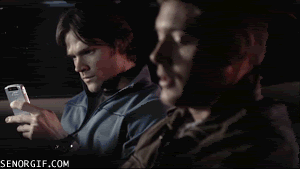 In order to create your own weekend and give your brain a break, you have to ditch the technology.
It's so easy to repeatedly check your work emails when you're not in the office, especially if you've got a day off and everyone else is at work. It's tough, but try to resist the temptation to work when you really deserve a break.
Haydock says: "If you want to be able recharge, make sure you can't access your work emails through your personal phone. That way, even if you're tempted, you can't have a quick look at emails."
Mamo agrees: "Regardless of how much you have left to do, it's really important to get away from work and clear your mind."
3. Have a strong support network
I honestly don't know what I'd do without my friends 👭❤

— darcc (@darceycants) August 11, 2017
It's remarkably easy to feel lonely if you work weekends, with all your friends meeting up and posting about their shenanigans on social media.
This means you need to put a little bit more effort in to catch up with your friends or family, ensuring your support network stays strong, which can help boost mental resilience.
Haydock says : "Even if a friend works nine to five during the week, meeting them for lunch means you can still have a daytime catch up on your day off."
Mamo recommends speaking to your line manager or someone in HR if work is having a negative impact on your mental wellbeing.
4. Go for a run
The gym is so important for my mental health

— Em❣️ (@gingerale22) August 7, 2017
Exercise is a brilliant way to help maintain your mental health, and is particularly easy to let slide if you're working weekends.
Whilst a lot of people might go for a Sunday morning jog, you unfortunately are making the bacon. However, squeezing in the time to get some exercise, or cycling or walking to work, will do you a world of good.
Mamo says: "Exercise helps use the hormones the body produces under stress, relaxes muscles, strengthens the heart, improves blood circulation and releases endorphins."
Haydock adds: "Although it might sound counterintuitive, exercising makes you feel more energised. It also improves our mental alertness and mood and can help to reduce stress and anxiety."
If you have a day off in the middle of the week, quieter gyms and streets will even make your workout more enjoyable. Haydock says: "The improvement in your mental resilience will mean you will feel mentally match fit when you head back to work."
Weekend workers: You got this.
KEYWORDS:
Lifestyle
,
Health & Wellbeing
,
Health
,
Mental Health
,
UK
,
Careers
,
health
,
Health & Wellbeing
,
Mental health
,
Wellbeing
,
story-enriched
,
composite
Want us to email you the top news stories each lunchtime?