WATCH: This is every Irish mammy during a weather warning
12/10/2018 - 10:11:00Back to Storm Callum Discover Home
Storm Callum has made landfall so that means a few things - coats, wellies and copious amounts of complaining.
Irish mammies are known for going into meltdown whenever there's a drop of rain outside but this video captures it perfectly.
We love our mammies, but by god do they overreact whenever the word 'storm' is mentioned during a news bulletin.
Bless their hearts though, from moving all the food into the bathtub upstairs to buying us 'protective' helmets, they really will do anything to keep us safe.
However, they are right about one thing; you'll catch your death if you stay out in that weather too long - it's baltic.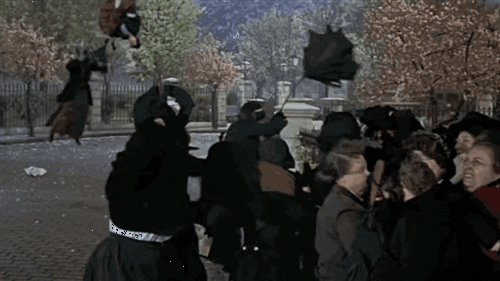 Thanks again to @CarlMullan for the video.
Have you got something you think we'd like?
Then send it onto us via WhatsApp on 0871520145.
Want us to email you the top news stories each lunchtime?