Three ways we can save our planet, according to Al Gore
15/08/2017 - 10:56:46Back to Discover Home
Climate change is very real and former vice president-turned-green campaigner Al Gore wants everyone to know it. But he's also feeling positive that we're on the road to fixing global warming.
As his documentary An Inconvenient Sequel: Truth To Power lands in cinemas, he says: "In my view, the world is clearly in the early stages of a global sustainability revolution that has the magnitude of the industrial revolution, but the speed of the digital revolution, so I'm very optimistic."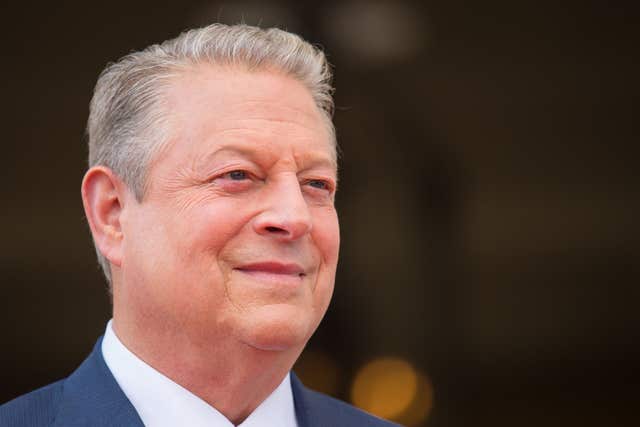 Al Gore is feeling more positive about climate change (Dominic Lipinski/PA)
Rather than leave it all up to the men in suits though, here are some simple things we can all be doing to make a difference to our planet…
1. Learn about it
"Knowledge is power, and knowledge can give you confidence in winning the conversations about climate. Go to the movie, get the book – 100% of the profits from both go to the Climate Reality Project to train more activists around the world – and then use your voice and win the conversations.
"Winning the conversation is important, because the history of all of these great social movements teaches us that when the conversation is won in civil society, that's when the laws begin to change. And the conversation on climate is difficult. The situation sometimes resembles a dysfunctional family with an alcoholic father who flies into a rage if the word alcohol is mentioned, so the rest of the family tiptoes around the elephant in the room and never brings it up.
"I think some media broadcasts are a bit like that, as the news directors are afraid they'll lose 7-12% of their audience as soon as the topic is raised. So winning the conversation and normalising the fact we have to make a collective decision to solve this crisis is truly important."
2. Lean on your politicians
This very expensive GLOBAL WARMING bullshit has got to stop. Our planet is freezing, record low temps,and our GW scientists are stuck in ice

— Donald J. Trump (@realDonaldTrump) January 2, 2014
"Use your vote and use your rights as a citizen to exert influence on the candidates who ask for your vote, and do it with passion. Develop a commitment, convince them that you're deadly serious and if they're on the right side, then you'll support them, but if they're on the wrong side, you won't rest until you do everything you can to defeat them."
3. Buy eco-friendly products
"Use your choices in life and when you go into the marketplace or the store, ask for the climate-friendly alternatives. That not only helps you, but perhaps more significantly, sends a signal to business and industry that the market for these alternative produces is growing rapidly."
An Inconvenient Sequel: Truth To Power is released on Friday, August 18.
KEYWORDS:
Lifestyle
,
Life
,
Life
,
Climate Change
,
UK
,
Al Gore
,
Celebrity
,
Environment
,
Global warming
,
story-enriched
,
composite
Want us to email you the top news stories each lunchtime?