21/02/2018 - 18:09:00Back to Heathrow Discover Home
A lurcher on the brink of starving to death has made a remarkable recovery – even ending up a little overweight.
Ollie's outlook looked bleak when he was found emaciated and staggering around in a field on the outskirts of Doncaster in December 2017.
Following an intense five days with the RSPCA, Ollie was dispatched to a foster carer who fell in love with him and decided to keep him.
Thanks to his owner, who wished not to be named, three-year-old Ollie gained over 10kg in just four weeks.
"He weighed 16.3kg when he arrived with me and now he's 27.9kg!" Ollie's owner said.
"In fact, the vet told me it's unusual to see a fat lurcher but Ollie may be the exception. He might need a bit of a diet as he is a little overweight – talk about one extreme to the other!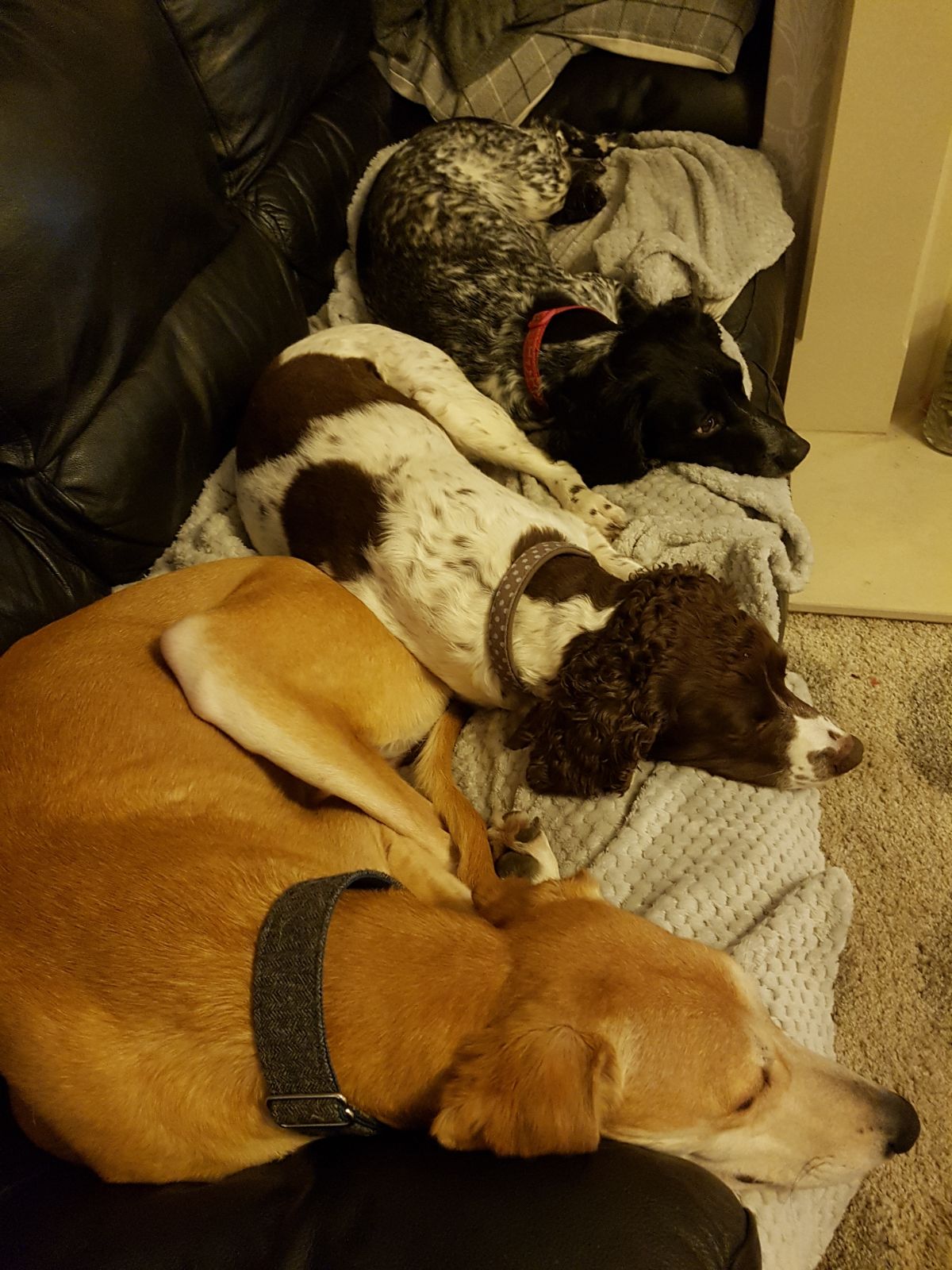 Ollie has fit right in with his owner's two spaniels Maggie and Willow, and loves long walks and napping on the sofa.
"When he first arrived it was like he hadn't run before and he had been locked away. It was like watching a baby giraffe trying to find his feet," said his owner.
"He can still be nervous around men. He cowers when you pick up a stick to throw so I think he might have been beaten in the past."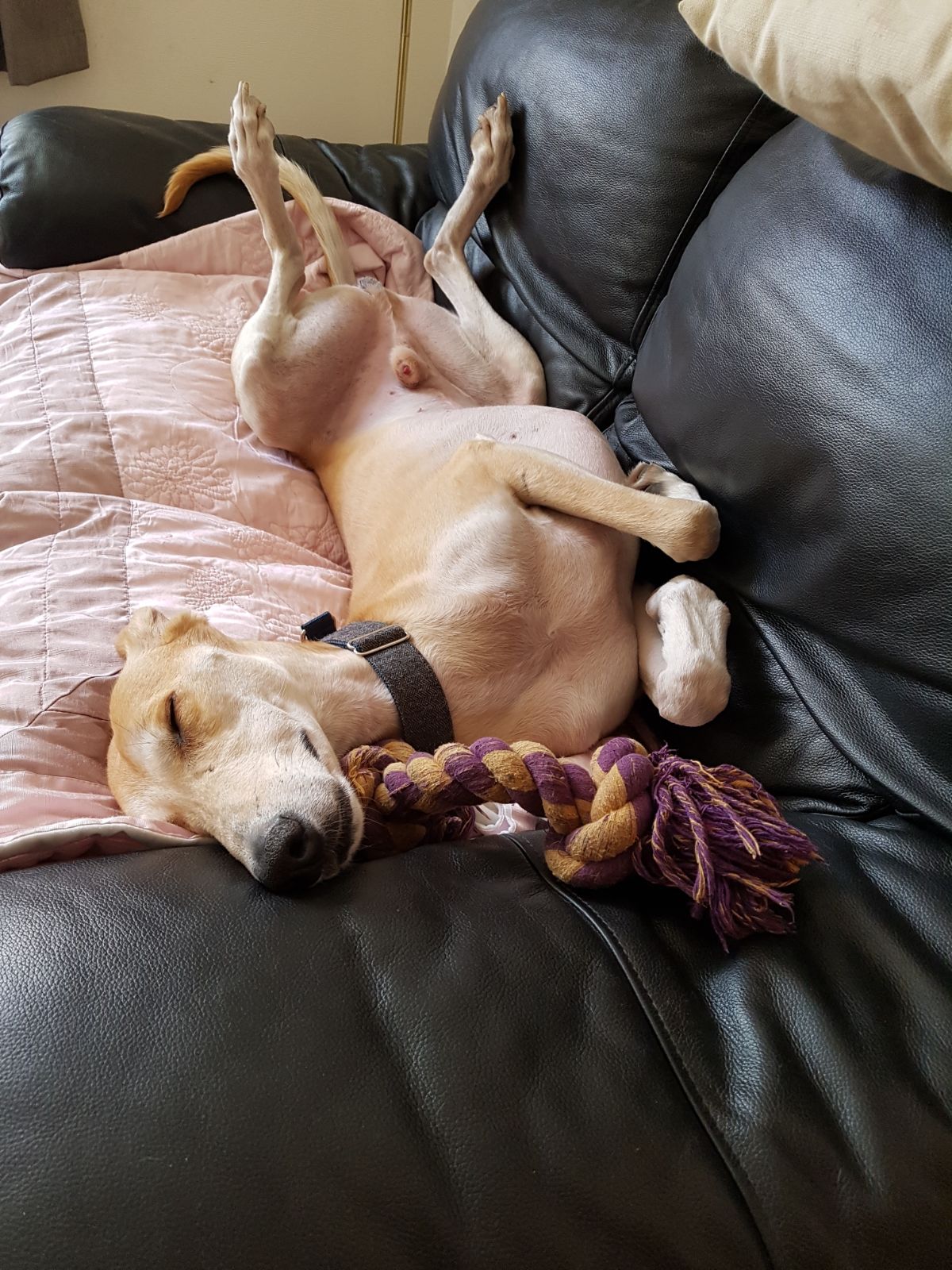 (RSPCA)
Unfortunately, despite a thorough investigation by RSPCA inspector Jennie Ronksley, the people responsible for Ollie's neglect have not been found.
"It's despicable to let a dog get into the emaciated condition Ollie was in and there is absolutely no excuse to let neglect get to that stage," Inspector Ronksley said.
"I would urge anyone who is struggling with looking after their pet to contact vets or a local charity for help."
Want us to email you the top news stories each lunchtime?