This colourful spray-on headband is the most Instagram-worthy hair trend of the summer
31/07/2017 - 11:53:28Back to Discover Home
When you think of the Alice bands that many of us wore at school, 'edgy' probably isn't the word that comes to mind. But one hair stylist is tapping into the popular rainbow trend while harking back to the days of headbands – with a very cool outcome.
This colourful headband, created by Allen Thomas Wood from the Bumble and Bumble salon in New York, is far from your average Alice band. It's a kaleidoscope of colour sprayed on slicked-back hair.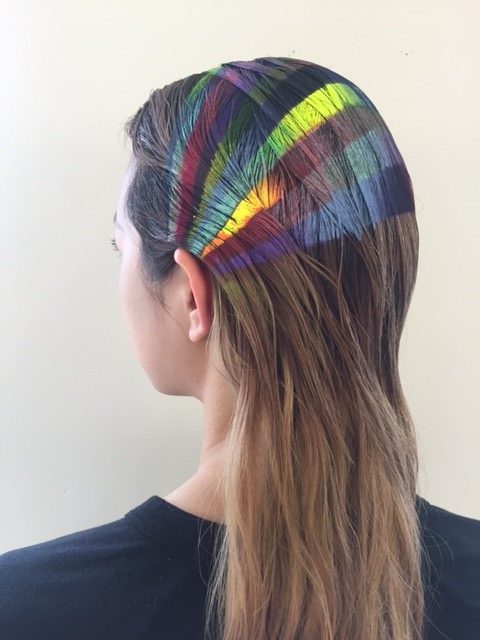 Wood says: "I initially wanted to create a simple stencilled headband effect with colour sprays. I started with a single band that I ended up layering with a few colours instead of just one."
Because why have just one colour in your hair when you can have a whole rainbow?
He adds: "After seeing how cool it looked, I decided to make more of a statement and visual impact by doing multiple stripes of ombre'd colours."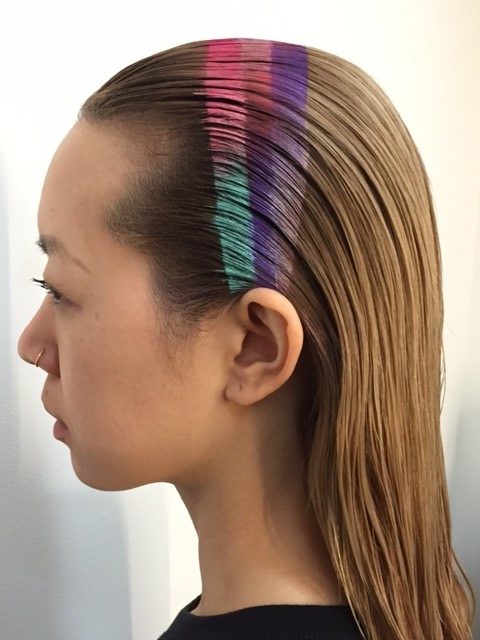 Wood used a plastic wrap to block off the individual stripes of colour, giving a sharp line between each section. He used spray colours from Kryolan, a professional make-up brand, but any temporary and washable colours will do.
If this is something you want to try yourself, choosing your colours is key.
"I find that bright neon colours contrasted against more muted tones have the most exciting effect," says Wood. "I call this effect 'cosmic rainbow' or 'prismatic ombre'."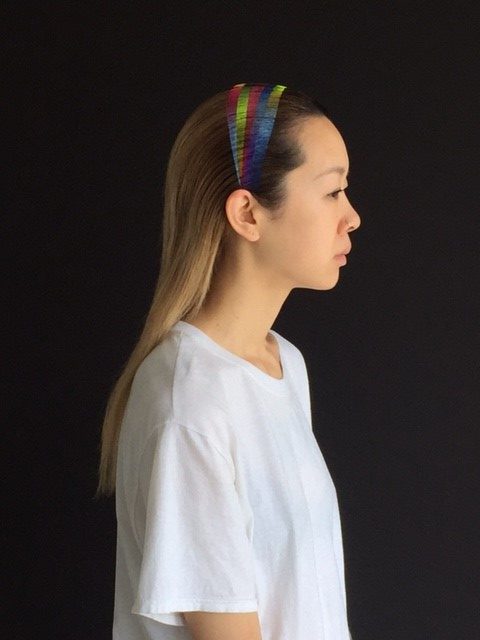 "Cosmic rainbow" sounds like a description of David Bowie's style, which is pretty much the only beauty inspiration we need in our lives.
Want us to email you the top news stories each lunchtime?