This bizarre new manicure trend paints tiny faces on your nails, complete with long hair
12/09/2017 - 12:47:54Back to Discover Home
Feathered eyebrows, glitter boobs, tattooed freckles… some of the bizarre beauty trends of 2017 are pretty disconcerting. However, there's a new look that really takes the biscuit: Hair nails.
This is exactly what it sounds like: Nails made to look like little faces, complete with long trailing hair.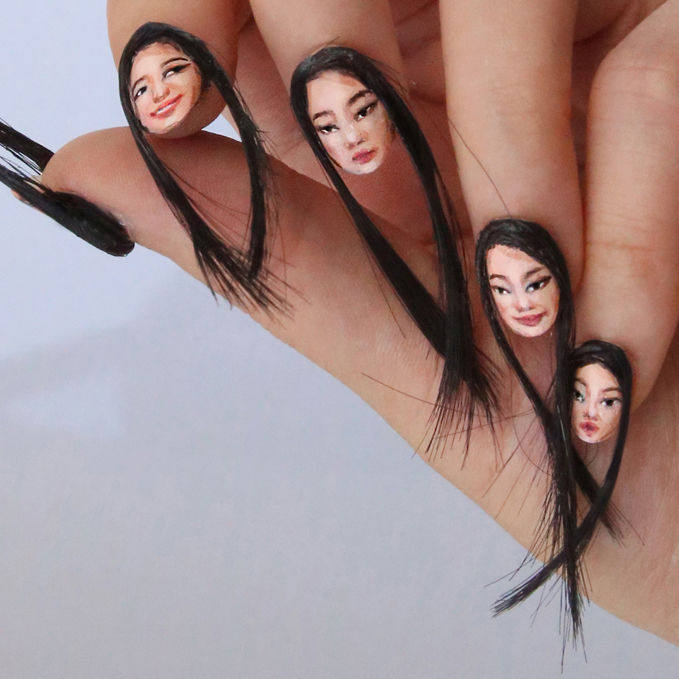 (Dain Yoon/PA)
However, it's unlikely it'll be the latest special offer at your local salon. In fact, it was created by South Korean visual illusion artist Dain Yoon, and is more of a work of art than a beauty trend.
"I have always been interested in people," she explains.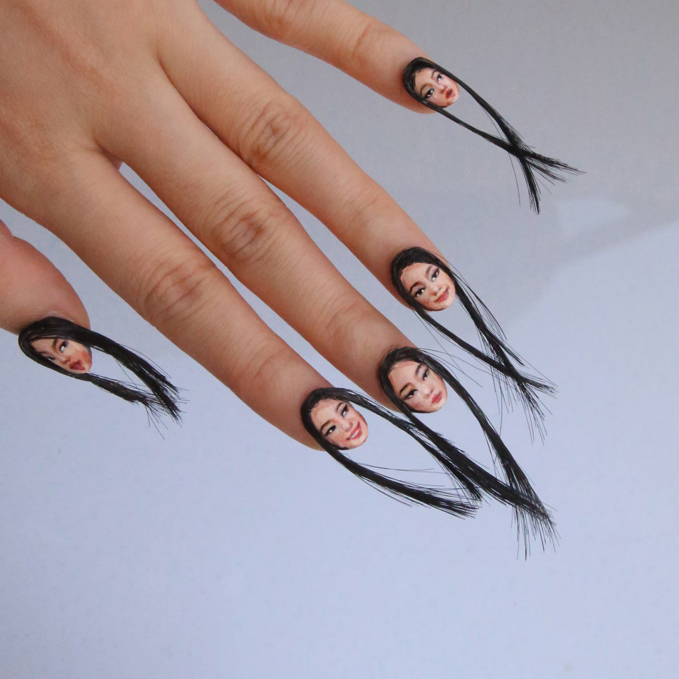 (Dain Yoon/PA)
"That's why I painted my different facial expressions. They also have long hair, to complete my unique look. I always wanted my work to create optical illusions."
As with most of her work, Dain chose her own body as the canvas: "I believe that conveying my perceptions through my body is the most effective way to do it."
Take a look at some of her other trippy optical illusions.
Unfortunately, bizarre beauty trends have gone so far this year many people didn't clock that this was meant to be 'art'.
Just seen "hair nails" in a Twitter moment. As if wavy eyebrows and roller stillettos weren't bad enough. Go home 2017, you're drunk... pic.twitter.com/UKKqU5T2lg

— Mandy James (@mandyjames1979) September 10, 2017
I'm highly disturbed by this. pic.twitter.com/8fj3EAKUH3

— Charmz🔥 (@Luscious_Charmz) September 9, 2017
KEYWORDS:
Lifestyle
,
Fashion & Beauty
,
Beauty
,
Nails
,
UK
,
Art
,
Beauty
,
Fashion and Beauty
,
nails
,
story-enriched
,
composite
Want us to email you the top news stories each lunchtime?