30/10/2017 - 16:21:04Back to Heathrow Discover Home
What would Halloween be without the costumes? Nothing, that's what.
This list celebrates the finest costumes of 2017, and through innovation, satirical humour or just by merit of choosing the right character from popular culture to imitate, all these creators deserve their place in the top 10.
So, in no particular order…
1. Lidl Mermaid
The Lidl mermaid 🦀 pic.twitter.com/osZuYHbAas

— Lara Campbell (@laracampbellx) October 28, 2017
A modern take on a classic.
A powerful comment on pollution and the sea? Perhaps. An excellent pun? Definitely.
2. Eleven
This one is for Stranger Things fans – and with the help of his mother's nightie, creator Mitchell Felton has absolutely nailed it.
Mitchell took on the challenge of recreating Eleven from the hit sci-fi TV show – a slightly odd character with supernatural capabilities who is played by a young girl, 13-year-old Millie Bobby Brown, in a dress.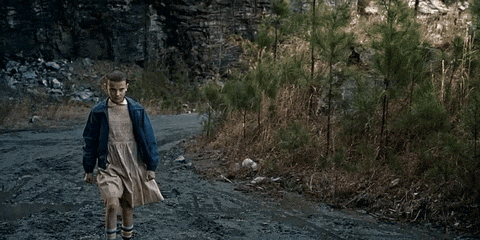 So why does Mitchell think his outfit deserves a spot in the best costumes of 2017?
"For the sheer humour of a large 6ft 3in, 300lb bearded man dressing as the role of a small girl with supernatural powers," the 23-year-old told the Press Association.
Even the show's creators, Netflix, agree.
you're doing amazing sweetie pic.twitter.com/pYESU8DdWK

— Netflix (@netflix) October 26, 2017
A remarkable effort.
3. Conor McGregor
Casual wednesdays in the gym #halloween pic.twitter.com/XUSLAfZo9E

— alex dunbar (@alexdunbar13) October 25, 2017
McGregor has got to go down as one of the people of the year, with the Dubliner's personality almost becoming more captivating to watch than his big money fight against Floyd Mayweather Jr.
One such way he shows said personality is through clothing – and Alex Dunbar here has got McGregor casual wear down to a tee.
4. Tigger
Here's my Halloween costume! pic.twitter.com/KhgcfP1exO

— Josh Sundquist (@JoshSundquist) October 27, 2017
An outfit as inspiring as it is inspired.
As explained in the video he shared above, Josh Sundquist lost his leg to cancer as a child, but it's not stopped him living a wonderfully full life. He's competed in the Paralympics, written best-selling books and created some truly incredible Halloween costumes.
His rendition of Tigger from Winnie The Pooh is no exception, with his one leg acting as the tiger's bouncing tail.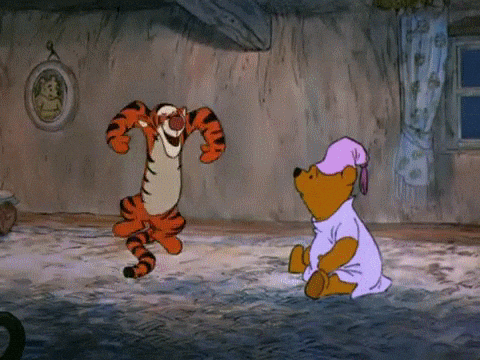 5. Remy
Ratatouille, a Disney film about the culinary adventures of Remy the mouse, is 10 years old this year – but Mads here has brought the movie back into the public eye with this creation.
Using lights planted in her hat, she has made it appear as if Remy is perched in her chef's hat, just as he is in Linguini's – taking hair-pulling cues to make the little rodent's imaginative cooking a reality.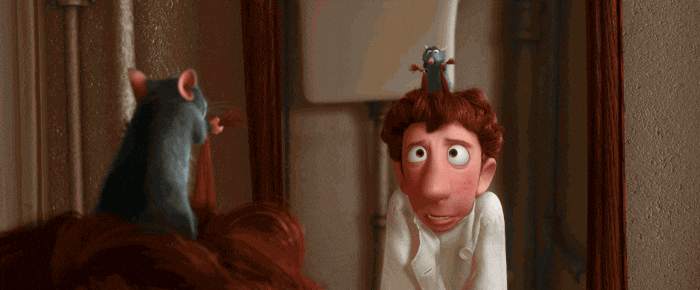 6 and 7. Cuphead and Bendy
Indie video game Cuphead has become hugely popular since its release this September – gaining acclaim for its simplicity and old school style.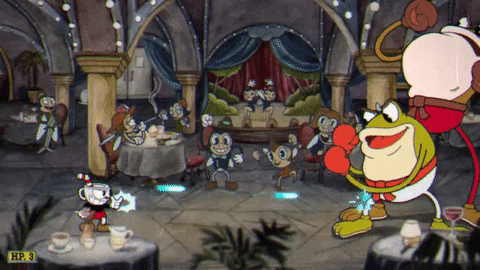 Hence Twitter user and artist @SquigglyDigg's effort in recreating the cup-headed title character – complete with squeakable nose – has gone down a charm.
The Twitter user, also called Hailey, created the brilliant costume using foam, fabric and a whole lot of hot glue – in a build which she said required "a lot of focus".
"Originally I was joking when I said I'd do it – I'm terrible at the game and haven't even gotten past Inkwell Isle 2 yet," said Hailey, referencing a level in the game.
This isn't Hailey's first foray into the costumes of indie games this year though – she also created a rendition of Bendy from the popular indie horror game Bendy And The Ink Machine, which was released in February.
Two games, two impressive arts and crafts projects and two excellent entries in costume of the year.
8. Trivago
Hotel? This guy.
Radio presenter Pete Donaldson's excellent outfit parodies someone you may have seen on your daily commute – or at least on your TV.
I see the @trivago woman more than I see my missus at the moment pic.twitter.com/TrYmRir9il

— George Cooper (@GeorgeTCooper) August 18, 2017
The Trivago woman, real name Gabrielle Miller and real job as an actress and model, has been omnipresent on Tube billboards for some time and to the mild annoyance of many commuters – so Pete gets kudos for relevance.
9. That meme
The distracted boyfriend meme has been one of the most used of the year – with the boyfriend's turning head and girlfriend's exasperated expression adding humour to topics ranging anywhere from politics to football.
Chase Mitchell's picture above is a very decent effort at it, but it's even been such a popular costume that the meme has been used on the costumes themselves.
https://t.co/mxlD5swCvf pic.twitter.com/1hSFsNavPT

— 🌱BlackLivesStillMatter🌱 (@Lilatron22) October 30, 2017
So that's a meme satirising the success of a meme recreation on Twitter over another meme outfit in the form of a meme.
Hands up if your head hurts.
10. That other meme
The marketing team @Tendril is going as memes for Halloween this year and Madi wins. #thisisfine pic.twitter.com/foFUvmkkCb

— Elaine Reddy (@Elaine) October 27, 2017
What better way to round off this list than with everybody's favourite anthropomorphic, flame-ignoring dog – as recreated by Elaine Reddy.
As Know Your Meme puts it, the cartoon is used "to convey a sense of self-denial or acceptance in the face of a hopeless situation". Want us to email you the top news stories each lunchtime?