13/03/2017 - 18:24:14Back to Heathrow Discover Home
When 15-year-old Nevaeh Sotelo came out to her parents, she was terrified about what they were going to think or say.
And while her mum was convinced it was a phase – and a year later is still the same way – Nevaeh said her dad was more accepting, and has gone out of his way to show it.
In fact, Robert Sotelo recently bought the teenager an umbrella featuring all the colours of the rainbow which also has a quote on it saying: "Be you, be true, be awesome".
And Nevaeh, from Fort Worth in Texas, decided to share the adorable gesture with Twitter.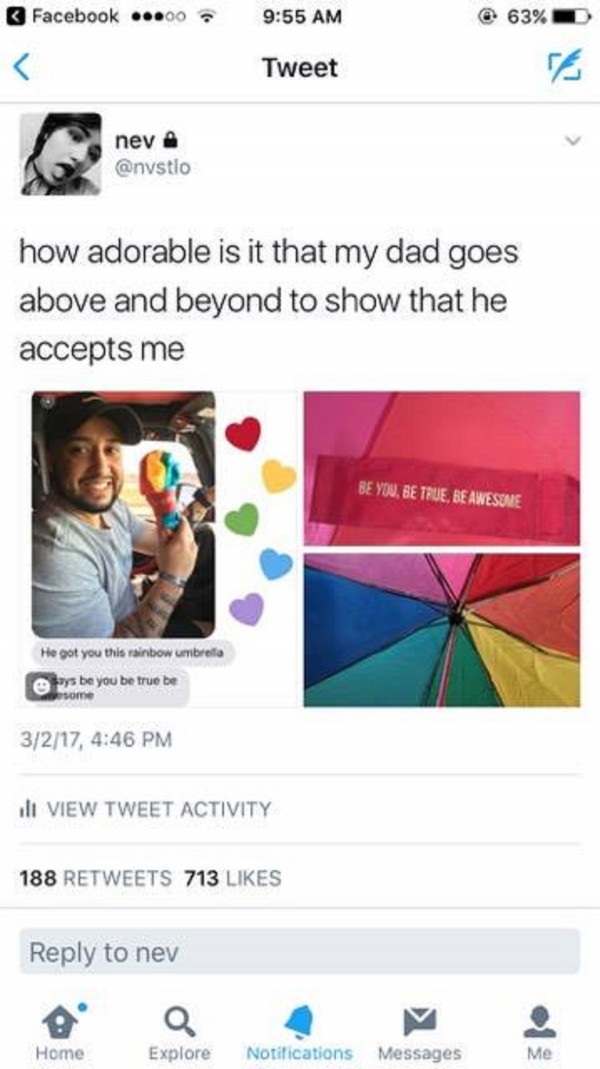 Yep, it's an awesome gift.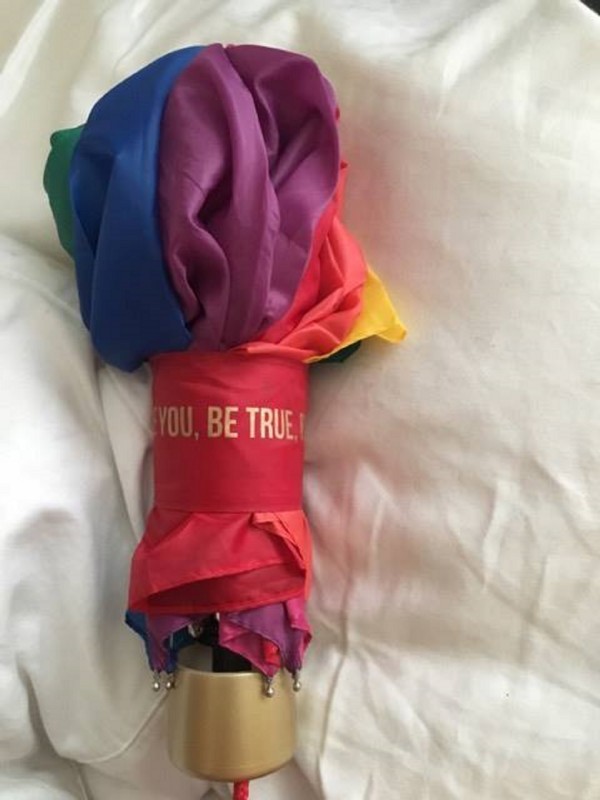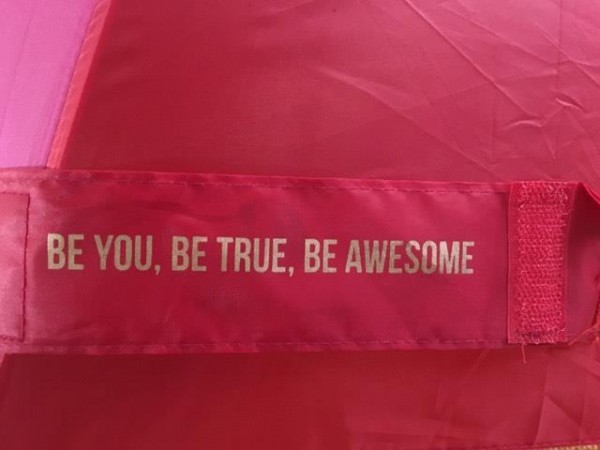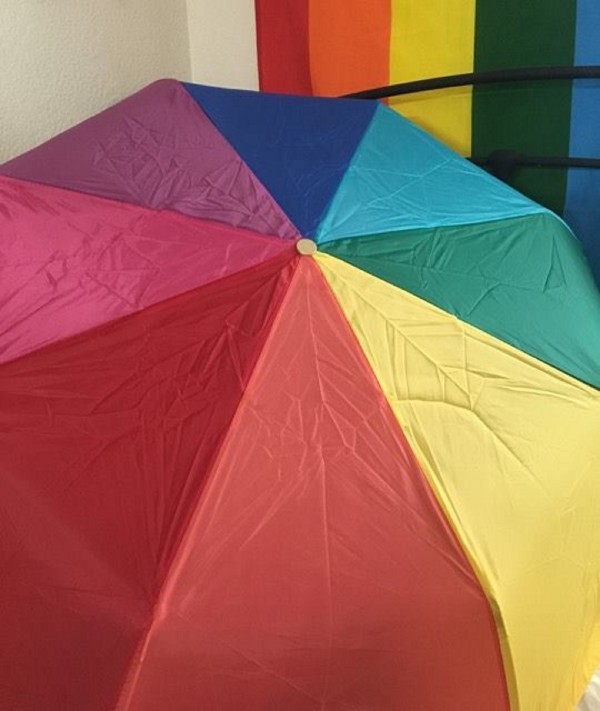 "Dad got me the umbrella while I was at school, my stepmom had sent me a picture of it, asking me if I liked it, and of course I did," said Nevaeh.
"I know he tries really hard to show how much he accepts my sexuality with small gestures like that and I really, really do appreciate it."
Nevaeh's tweet went so crazy that she decided to make her Twitter private.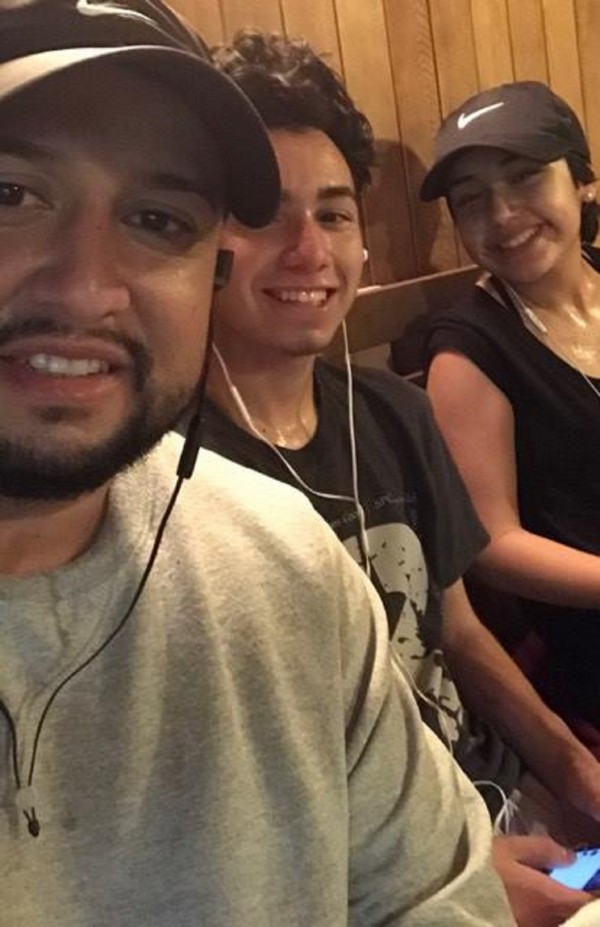 "I had no idea the tweet would get that much attention but I'm actually glad it did," she said.
"I know not a lot of parents are like mine but I do hope that it helps families accept their loved ones just by doing simple acts of kindness like that to show them that they love you no matter what."
However, Nevaeh added that the tweet had some reactions which were difficult to deal with.
"A lot of people did quote my tweet saying that they wished their parents were like that and it made my heart hurt.
"I want nothing more than for people to be able to be themselves and not feel like they aren't welcomed for it."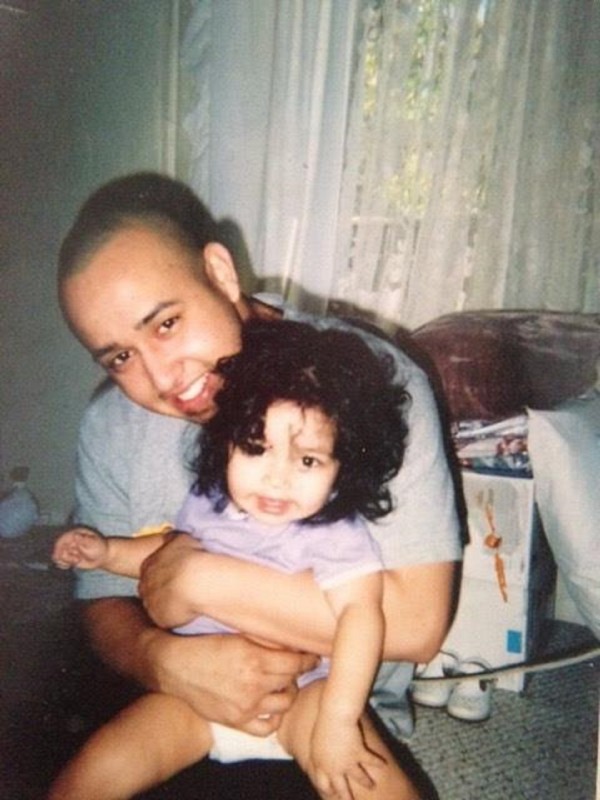 But she understands from her own experiences how difficult coming out can be.
"One side of my family is so happy for me and they are glad that I am happy but the other half I am told to hide it from," Nevah explained.
"It's been really difficult doing that … acting like someone I'm not when I'm around them."
And she added: "If there's anyone ever scared to come out to their families, all I would say is – don't feel pressured to do so, just know that there are so many people who can give them the same acceptance that their family can."
Want us to email you the top news stories each lunchtime?