Starbucks' new unicorn frapp is the latest colourful food craze you have to try
20/04/2017 - 10:27:32Back to Heathrow Discover Home
Just when you thought you'd seen all the weird and wonderful food crazes on offer, Starbucks has upped the game with a new rainbow-coloured drink.
The coffee chain has released a limited edition caffeine-free Unicorn Frappucino that not only changes colour but flavour too, apparently.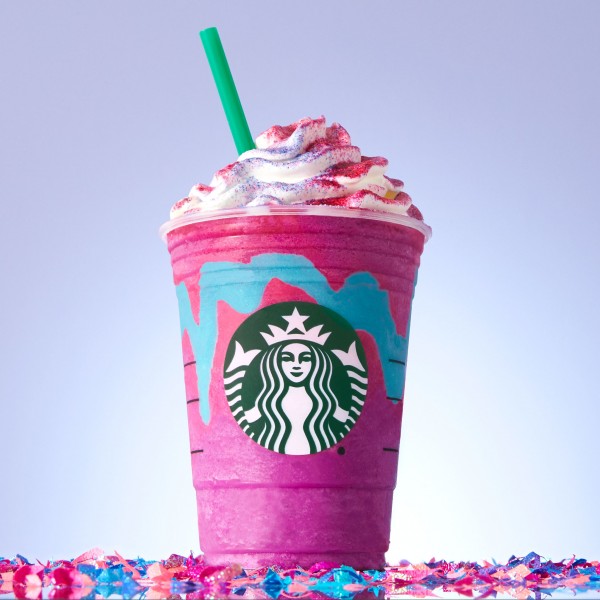 The unicorn frapp is a blend of cream, mango syrup and "blue sour drizzle", topped with whipped cream and a dusting of pink powder.
At first sip, the purple drink tastes sweet and fruity but with a stir it transforms into a pink, tangy frapp.
Curious Starbucks fans have been rushing out to try the magically-transforming beverage, and so far the verdict seems pretty good.
The @Starbucks Unicorn Frappuccino tastes like creme savers candy. 😋🍓

— Victoria (@vgraham917) April 19, 2017
For clarification: the unicorn frappuccino tastes like a creamsicle mixed with sweet tarts

— kayla rose (@rosekaylaa) April 19, 2017
@Starbucks it's so pretty!! I almost don't wanna drink it! 🦄🦄🦄🦄🦄🦄🦄 #unicornfrappuccino pic.twitter.com/ubrx2yklk7

— ivy (@Ivyysue) April 19, 2017
On second thoughts…
The #unicornfrappuccino tastes like a birthday party no one came to.

— Forrest Suarez (@ForrrestWasHere) April 20, 2017
It's been 2 hours since I threw away my #unicornfrappuccino after 5 sips, and I still feel nauseous. 😷 #neveragain

— Amber Alkafarna 🔆 (@AmberMarieXoxo_) April 19, 2017
PSA: don't get the #unicornfrappuccino.... just don't. 🙅

— Ashley Preston (@aprezt0n) April 19, 2017
The Unicorn Frappucino is only available until April 23 in selected stored in the US, Canada and Mexico.
Want us to email you the top news stories each lunchtime?