Starbucks is launching turmeric lattes – but what do they taste like?
17/08/2017 - 14:28:02Back to Discover Home
Nutritionists have been banging on about the health benefits of turmeric for a while but it's been used in Indian cuisines for centuries. Now Starbucks are jumping on board.
You may have tried the golden spice in milk or curry, so how about starting the day with a turmeric coffee? The new Starbucks turmeric latte will join the pumpkin spice latte as part of its autumn range and be available from 7 September.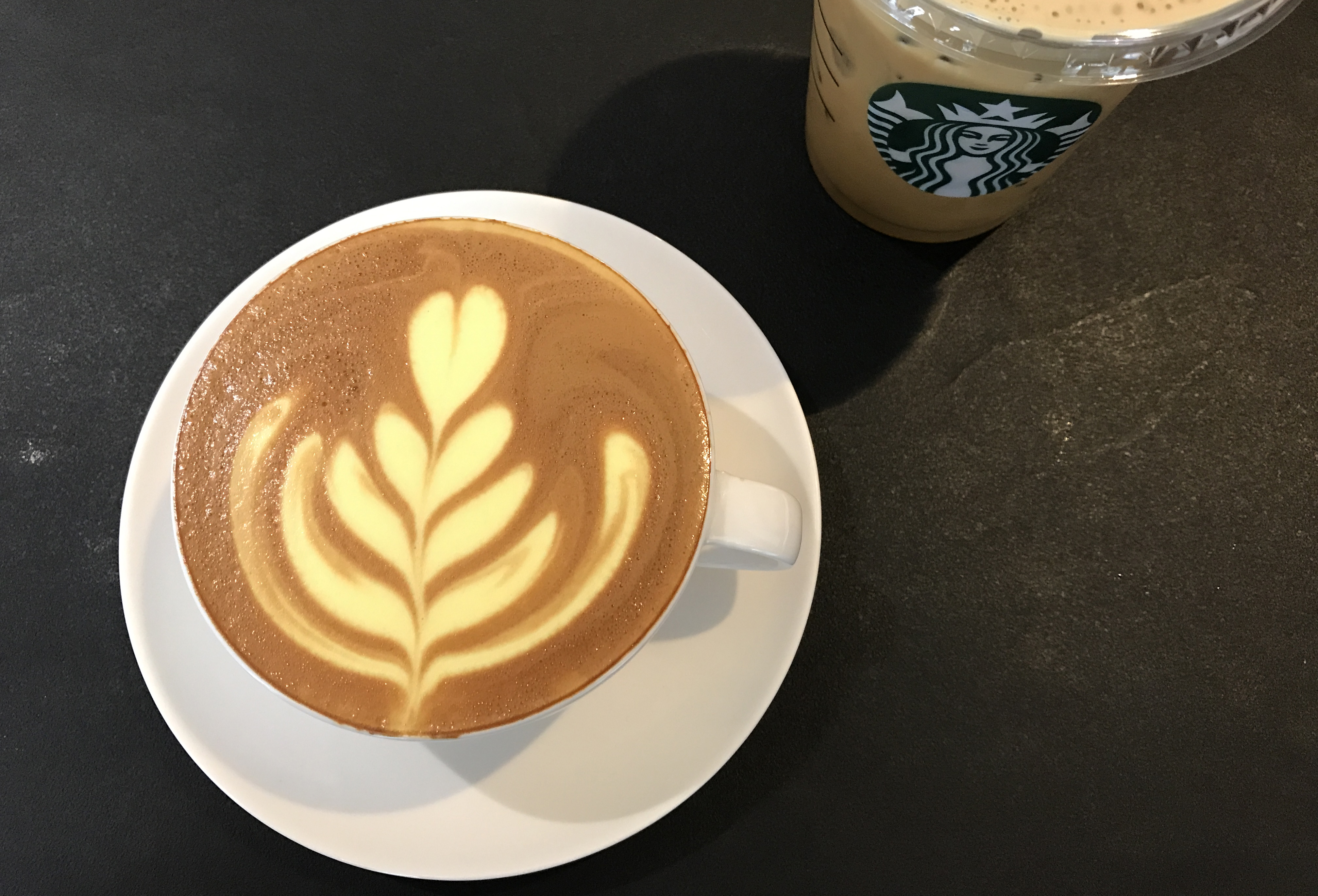 The turmeric latte is also available as an iced version (Lauren Taylor/PA)
It's made in the same way as a standard latte but with a healthy dose of turmeric powder thrown in and some pretty latte art showing off the natural golden colour on top.
If you're still in summer mode come September, you can have your turmeric coffee iced, or switch to almond milk (or coconut if you're feeling really bold).
So what does it taste like?
Starbucks has not shied away from adding a noticeable amount of the spice to its new coffee. It would have been easy to use the spice for its pretty golden colour, with a subtle taste lingering in the background, but the new latte (quite rightly) boasts a decent blast of turmeric. Everyone who's added the spice to a drink or food before will know it's not the easiest to judge – too much and it's disgusting – but Starbucks has got the balance just right. It's not too sweet either, if the likes of caramel popcorn frappuccinos are just too much for your not-so-sweet tooth. The turmeric latte is rich, warming and perfect for autumn, and the iced version is equally delicious but slightly lighter and more subtle.
Is turmeric worth the hype?
The key ingredient in turmeric is curcumin, said to have powerful anti-inflammatory properties. There have been many big claims made about the benefits of the spice, including that it can reduce pain, help with anti-ageing and even reduce inflammation-driven cancer. But curcumin exists only in low levels in turmeric so it's hard to know how much your body is really taking in when it's been added to food or drinks. There are also questions about how easy it is for the body to absorb curcumin, although as the golden colour comes from fat-soluble polyphenolic pigments, having turmeric with full-fat milk does make absorption more likely.
Put it this way, if you really want to feel the apparent health benefits of turmeric you'll have to incorporate it into your diet in lots of different ways, and still hope for the best, not rely on the occasional coffee chain latte. But you can still just enjoy the taste.
The drinks are £2.65 for a short, £2.95 for a tall and £3.25 for a grande, and will be available across 200 London stores.
KEYWORDS:
Lifestyle
,
Food & Drink
,
Drink
,
Turmeric Latte
,
UK
,
Cofffee
,
Drink
,
Food and Drink
,
Starbucks
,
turmeric
,
story-enriched
,
composite
Want us to email you the top news stories each lunchtime?