Some people think the new iPhone 8 and 8 Plus look a little too familiar…
12/09/2017 - 20:54:30Back to Apple Discover Home
It is finally official, the iPhone 8 exists and it has been unveiled at Apple's launch in California.
The iPhone 8 and 8 plus will go on sale in the UK on September 22, but despite the technology giant claiming the new model to be a "huge step forward", some think it looks too familiar.
iPhone 7 and iPhone 8 #مؤتمر_ابل pic.twitter.com/w5X8yZpISf

— Abdulmohsen (@ainm7sn) September 12, 2017
Trading in your iPhone 7 to get an iPhone 8 pic.twitter.com/8Ny6FNHpaE

— Radiant Child (@EddieGoldx) September 12, 2017
Why does everyone keep clapping for the iphone 7 #iphone8 #AppleEvent pic.twitter.com/241JTNOX14

— annette routon (@sweetweet35) September 12, 2017
Such was the reaction on Twitter that "iPhone 7" started to trend as people made comparisons between the new smartphone and Apple's previous model.
Okay fellas we can now buy an iPhone 7 and pretend it's an #iphone8 🤷🏾‍♂️ #AppleEvent pic.twitter.com/Rqcc2Y6780

— Eli AJ (@Eli_Adj) September 12, 2017
When Apple unveils the iPhone 8 and it looks exactly like the iPhone 7 in your hand. #AppleEvent pic.twitter.com/mXtmCjfDQU

— Petty Pendergrass (@MisterRMW) September 12, 2017
They might be on to something too, with the new iPhone 8 to be the same size, 4.7in (11.9cm), as its predecessor – and the Plus version staying at 5.5in (14cm).
For reference, here's how an iPhone 7 looked last year.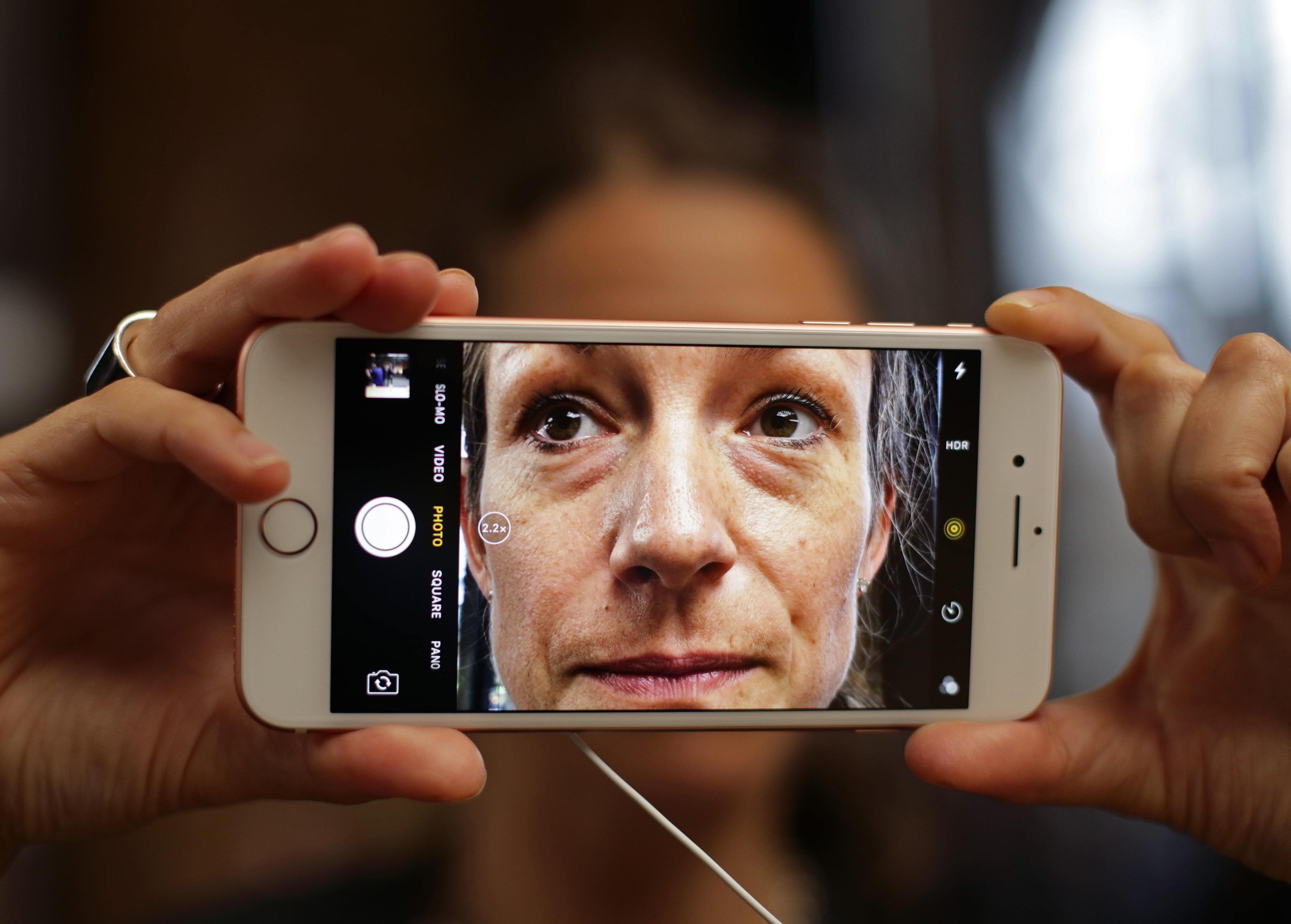 (Yui Mok/PA)
And here is the iPhone 8 unveiled on Tuesday.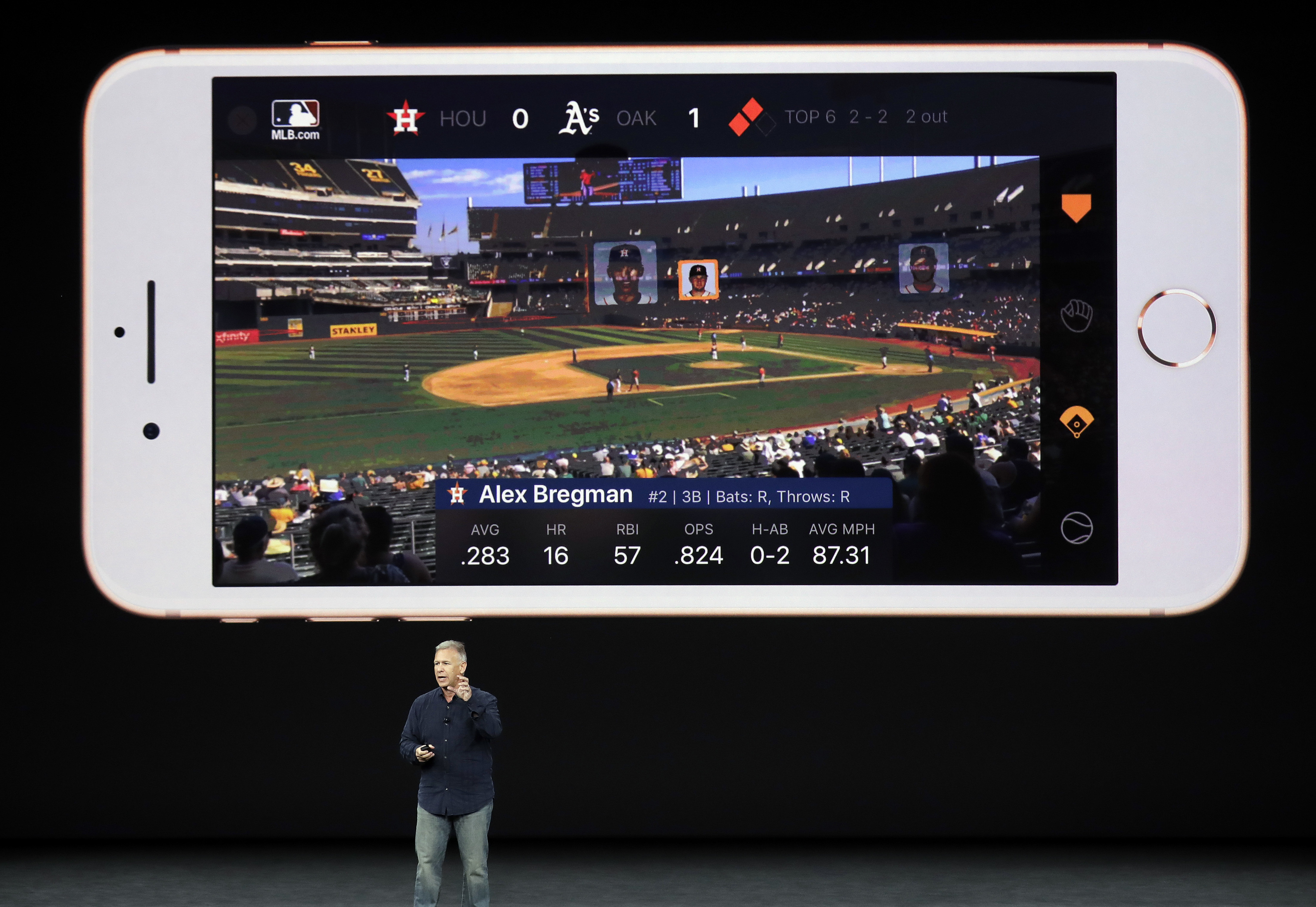 (Marcio Jose Sanchez/AP)
Both new versions will offer new features however, such as wireless charging and louder speakers – and glass on the front and rear of the device for the first time.
The 12 megapixel cameras on both devices also come with a new photo mode called Portrait Lighting which can be used to add extra lighting to portrait photos.
Soon though, things went up a notch at the event in the Steve Jobs Theatre in Apple Park – as Apple's iPhone X, created for the phone's 10th anniversary, was announced.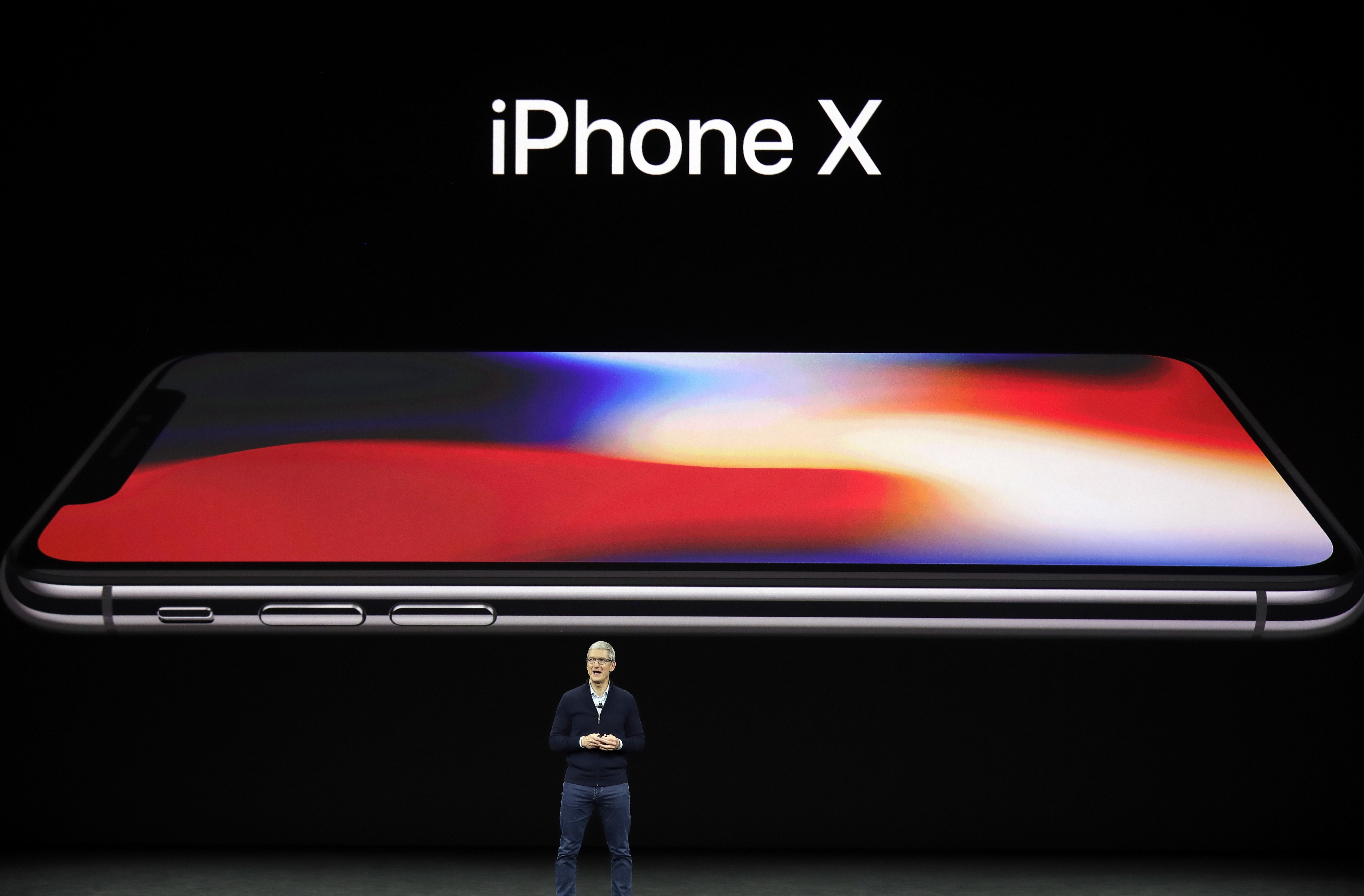 (Marcio Jose Sanchez/AP)
The iPhone X, featuring a display stretched across its screen and facial recognition, was touted as the "future of the smartphone" by Apple at the event – and it is fair to say people agreed it was indeed this which was the real change…
iPhone 8 vs iPhone X #appleevent pic.twitter.com/qaqNN0ApAa

— Mangel (@mangelrogel) September 12, 2017
The iPhone 8 will cost $699, and the iPhone 8 Plus $799. The iPhone X's cost will start at $999.
KEYWORDS:
Viral
,
Sci-Tech
,
iPhone
,
Familiar
,
UK
,
Apple
,
Apple Launch
,
iPhone
,
iPhone 8
,
mobile
,
technology
,
story-enriched
,
composite
Want us to email you the top news stories each lunchtime?